If you're looking for a little inspiration to help get you through the day, look no further than our Affirmation Daily Quotes blog post. Each day, we'll share a new, uplifting quote to help keep you motivated and focused on your goals. We hope these quotes provide you with the encouragement you need to live your best life!
An affirmation is a statement that affirms, or affirms the existence of, something. In the context of self–help or personal development, an affirmation is a positive statement about oneself or about the world around them. Affirmations are often used as part of a self–care routine or as part of a plan to achieve personal goals.
Looking for some inspiration? Check out our collection of affirmation daily quotes. These quotes will help you stay positive and motivated throughout the day.
Affirmation Daily Quotes
"Attitude is a choice. Happiness is a choice. Optimism is a choice. Kindness is a choice. Giving is a choice. Respect is a choice. Whatever choice you make makes you. Choose wisely."
― Roy T. Bennett, The Light in the Heart
"Practice rather than preach. Make your life an affirmation, defined by your ideals, not the negation of others. Dare to the level of your capability then go beyond to a higher level."—Alexander Haig
"The ancestor of every action is a thought."—Ralph Waldo Emerson
"The difference between success and mediocrity is all in the way you think."—Dean Francis
"Don't be pushed around by the fears in your mind. Be led by the dreams in your heart."
― Roy T. Bennett, The Light in the Heart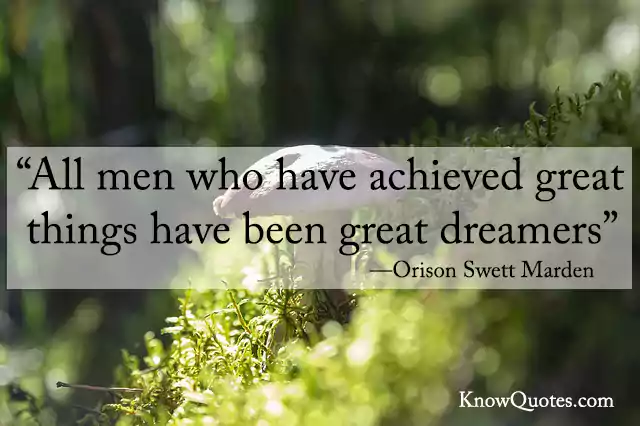 Happy Promise Day Quotes
"Instead of worrying about what you cannot control, shift your energy to what you can create."
― Roy T. Bennett, The Light in the Heart
"Only one thing registers on the subconscious mind: repetitive application – practice. What you practice is what you manifest."—Grace Speare
"Our subconscious minds have no sense of humor, play no jokes, and cannot tell the difference between reality and an imagined thought or image. What we continually think about eventually will manifest in our lives."—Sidney Madwed
"Be the reason someone smiles. Be the reason someone feels loved and believes in the goodness in people."
― Roy T. Bennett, The Light in the Heart
Uplifting Positive Affirmation Quotes
"Accept yourself, love yourself, and keep moving forward. If you want to fly, you have to give up what weighs you down."
― Roy T. Bennett, The Light in the Heart
"If you think you can do a thing or think you can't do a thing, you're right."—Henry Ford
"It's the repetition of affirmations that leads to belief. And once that belief becomes a deep conviction, things begin to happen."—Claude M. Bristol
"My self-esteem is high because I honor who I am."— Louise Hay.
"Live the Life of Your Dreams: Be brave enough to live the life of your dreams according to your vision and purpose instead of the expectations and opinions of others."
― Roy T. Bennett, The Light in the Heart
Daily Quotes for Success
"Believe in yourself. You are braver than you think, more talented than you know, and capable of more than you imagine."
― Roy T. Bennett, The Light in the Heart
"First say to yourself what you would be, and then do what you have to do."—Epictetus
"I am grateful for my healthy body. I love life. "— Louise Hay
"I am pain-free and totally in sync with life."— Louise Hay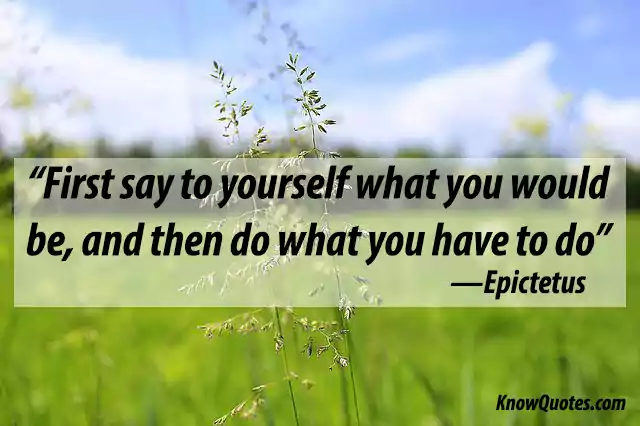 Affirmations Quotes for Success
"Don't let the expectations and opinions of other people affect your decisions. It's your life, not theirs. Do what matters most to you; do what makes you feel alive and happy. Don't let the expectations and ideas of others limit who you are. If you let others tell you who you are, you are living their reality — not yours. There is more to life than pleasing people. There is much more to life than following others' prescribed path. There is so much more to life than what you experience right now. You need to decide who you are for yourself. Become a whole being. Adventure."
― Roy T. Bennett
Good Morning Affirmation Quotes
"Even if you cannot change all the people around you, you can change the people you choose to be around. Life is too short to waste your time on people who don't respect, appreciate, and value you. Spend your life with people who make you smile, laugh, and feel loved."
― Roy T. Bennett, The Light in the Heart
"Believing there is a solution paves the way to a solution."—Dr. David Schwartz
"Constant repetition carries conviction."—Robert Collier
"Every action and feeling is preceded by a thought."—James Allen
"More smiling, less worrying. More compassion, less judgment. More blessed, less stressed. More love, less hate."
― Roy T. Bennett, The Light in the Heart
Funny Affirmation Quotes
"Any idea, plan, or purpose may be placed in the mind through repetition of thought."—Napoleon Hill
"Affirmation without discipline is the beginning of delusion."—Jim Rohn
"All men who have achieved great things have been great dreamers."—Orison Swett Marden
"Affirmations are statements going beyond the reality of the present into the creation of the future through the words you use in the now."—Louise Hay
What Is Today's Daily Affirmation?
Today's daily affirmation is "I am worthy of love and respect." This affirmation can help you to remember that you are a valuable and deserving person, no matter what others may think or say about you. It is a reminder that you are worthy of love and respect, and that you should always treat yourself with kindness and care. By affirming this truth about yourself each day, you can help to boost your self–esteem and confidence, and live a happier and more fulfilling life.
What Is an Affirmation Quote?
An affirmation quote is a positive statement that can be used to help manifest goals and desires. When positive affirmations are repeated often, they can help to reprogram the subconscious mind, and eventually lead to positive changes in one's life. There are many different types of affirmation quotes, but some common themes include self–love, abundance, and joy.
What Should I Write for Daily Affirmations?
Most people choose to write daily affirmations that reflect personal goals or positive traits that they would like to improve. However, there is no one right way to do this. Some people find it helpful to write out their affirmations in the form of a prayer or mantra, while others simply make a list of things they are grateful for each day. Ultimately, the important thing is to choose something that works for you and that you can commit to doing on a daily basis.
The blog post "Affirmation Daily Quotes" is a great way to start your day. It is full of positive and inspiring quotes that will help you stay focused and motivated throughout the day. The author provides a new quote each day, so you can always come back for more inspiration. I highly recommend this blog to anyone looking for a little pick–me–up each day.