Best Positive New Day Quotes
Starting your day with a positive outlook can make all the difference in your day. If you wake up feeling good about yourself and your day, you're more likely to have a productive and successful day. Reading positive new day quotes can help you start your day off on the right foot.
It's a new day, and things are looking up. The sun is shining, the birds are singing, and there's a spring in your step. Everything feels possible, and you can't wait to get started on your goals. You're surrounded by positive energy, and it's rubbing off on you. You feel happy, hopeful, and ready to take on the world.
Start your day off right with these positive new day quotes. These quotes will help you set the tone for a great day ahead.
Positive New Day Quotes
"Life always offers you a second chance. It's called tomorrow." ― Stephen King
"Your complaints, your drama, your victim mentality, your whining, your blaming, and all of your excuses have NEVER gotten you even a single step closer to your goals or dreams. Let go of your nonsense. Let go of the delusion that you DESERVE better and go EARN it! Today is a new day!"
― Steve Maraboli, Unapologetically You: Reflections on Life and the Human Experience
"Each new day is a blank page in the diary of your life. The secret of success is in turning that diary into the best story you possibly can."
― Douglas Pagels
"Every day grants us opportunities to do good. Take advantage of them. Do good. Be happy." ― Richelle E. Goodrich
Positive New Week Quotes
"You always admire what you really don't understand." ― Eleanor Roosevelt
"Today is a new day. Don't let your history interfere with your destiny! Let today be the day you stop being a victim of your circumstances and start taking action towards the life you want. You have the power and the time to shape your life. Break free from the poisonous victim mentality and embrace the truth of your greatness. You were not meant for a mundane or mediocre life!"
― Steve Maraboli
"A great deal of fear is a result of just "not knowing." ― Eleanor Roosevelt
"The purpose of life is to live it, to taste experience to the utmost, to reach out eagerly and without fear for a newer and richer experience." ― Eleanor Roosevelt
"Every day's a new day." — Nathan Chen
"Isn't it nice to think that tomorrow is a new day with no mistakes in it yet?"
― L.M. Montgomery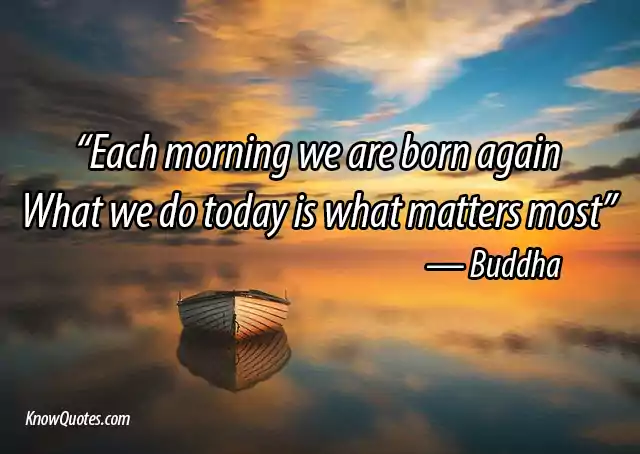 New Thought of the Day
"Life is meant to be live, and curiosity must be kept alive. One must never, for whatever reason, turn his back on life." ― Eleanor Roosevelt
"Do not stop thinking of life as an adventure. You have no security unless you can live bravely, excitingly, imaginatively; unless you can choose a challenge instead of competence." ― Eleanor Roosevelt
"Every day is new. It's just a new day. I look at six hours at a time." — Wiz Khalifa
"There is a deep, peaceful calm in the dawning of a new day." — Alan Watts
"You can often change your circumstances by changing your attitude." ― Eleanor Roosevelt
"If someone betrays you once, it's their fault; if they betray you twice, it's your fault." ― Eleanor Roosevelt
Quotes About Starting Your Day Positively
"When one door closes, another opens; but we often look so long and so regretfully upon the closed door that we do not see the one which has opened for us." — Alexander Graham Bell
"Every new day begins with possibilities. It's up to us to fill it with the things that move us toward progress and peace." — Ronald Reagan
"No one can make you feel inferior without your permission." ― Eleanor Roosevelt
"Do what you feel in your heart to be right – for you'll be criticized anyway." ― Eleanor Roosevelt
"Approach each new day as a new opportunity to be the person you aspire to be." — Bill Courtney
Positive New Journey Quotes
"Every day that you're on set is a new day to learn something. Every time you're there, there's something new that you'll notice or something that you'll miss, and you think of something new that you can do." — Isaac Hempstead Wright
"Happiness is not a goal…it's a by-product of a life well-lived." ― Eleanor Roosevelt
"The future belongs to those who believe in the beauty of their dreams." ― Eleanor Roosevelt
"A new day will come and when the sun shines it will shine out the clearer." — J. R. R. Tolkien
Positive Quotes for a New Day
"Today is a brand new day. Forget about yesterday. It does not matter. Forget about tomorrow it will take care of itself. Concentrate on this day. Make it the best ever." — Mary-Frances Winters
"Every morning is a chance at a new day." — Marjorie Pay Hinckley
"On the other side of this darkness, a new day will slowly dawn." — Corban Addison
"This is a new day. Begin anew to claim and create all that is good." — Louise Hay
First Day of Job Quotes
"Each new day has a different shape to it. You just roll with it." — Ben Zobrist
"With the new day comes new strength and new thoughts." — Eleanor Roosevelt
"When a new day begins, dare to smile gratefully." — Steve Maraboli
"Today is a new day.You will get out of it just what you put into it." — Mary Pickford
Inspirational Quotes About New Job
"Yesterday ended last night, today is a brand new day. And it's yours." — Zig Ziglar
"You don't have to be great to start, but you have to start to be great." — Zig Ziglar
"Every day is a new day, and you'll never be able to find happiness if you don't move on." — Carrie Underwood
"I have always been delighted at the prospect of a new day, a fresh try, one more start, with perhaps a bit of magic waiting somewhere behind the morning." — J. B. Priestley
"Each new day offers the chance to start afresh, to achieve those things you most desires." — Steven Redhead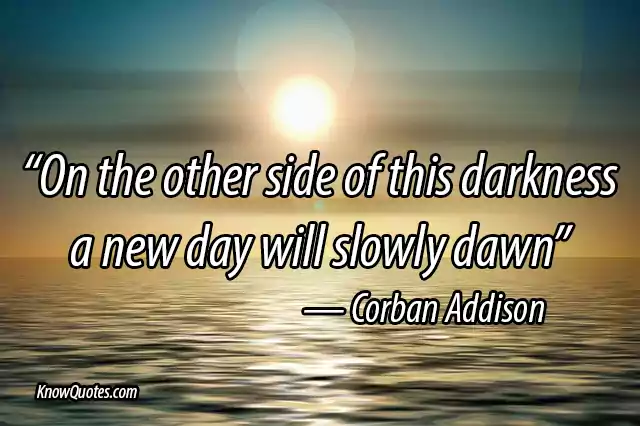 New Beginning Positive Wedding Quotes
"Each morning we are born again. What we do today is what matters most." — Buddha
"Stay away from what might have been, and look at what can be." — Marsha Petrie Sue
"Today is a BRAND NEW day a perfectly good reason to get up and start over. Never give up." — Richelle E. Goodrich
Inspirational Positive New Beginning Quotes
"When I wake up every morning, I thank God for the new day." — F. Sionil Jose
"Even the darkest night will end and the sun will rise." — Victor Hugo
"Old friends pass away, new friends appear. It is just like the days. An old day passes, a new day arrives. The important thing is to make it meaningful: a meaningful friend – or a meaningful day." — Dalai Lama
What Is a Positive Quote for the Day?
A positive quote for the day is a great way to start your day on a positive note. It can be something as simple as a motivational quote or something that makes you laugh. A positive quote for the day can also be a great way to inspire yourself or others. Whatever the case may be, starting your day off with a positive quote is a great way to set the tone for the rest of the day.
What Are 3 Positive Quotes?
1. "Keep your face always toward the sunshine–and shadows will fall behind you." – Walt Whitman
2. "Every morning we are born again. What we do today matters most." -Unknown
3. "What you get by achieving your goals is not as important as what you become by achieving your goals." -Zig Ziglar
What Are 5 Good Quotes?
1. "You can't control everything. Sometimes you just need to relax and have faith that things will work out. Let go a little and just let life happen."
2. "Don't be afraid to give up the good to go for the best."
3. "Don't let yesterday take up too much of today."
4. "Don't sweat the small stuff."
5. "It's all going to work out in the end. If it's not working out, then it's not the end."
What Do You Say for a New Day?
A new day is a time for fresh beginnings. It's a time to reflect on the past and set your sights on the future. It's a time to be grateful for what you have and to make the most of every moment. So what do you say for a new day? You say, "Thank you."
The blog post is about how to start your day with a positive attitude. The author gives tips on how to find positive quotes that will inspire you to have a good day. The author also includes a few of her own personal favorite positive quotes.