A father's love is one of the most important things in a child's life. A father's love is special and unique. It is different from a mother's love, but just as important. A Father's Love Quotes can help to express how important a father's love is.
A father's love is one of the most important things in a child's life. Here are some A Father's Love Quotes that will touch your heart.
A Father's Love Quotes
"A father's tears and fears are unseen, his love is unexpressed, but his care and protection remains as a pillar of strength throughout our lives."
― Ama H.Vanniarachchy
"I just owe almost everything to my father and it's passionately interesting for me that the things that I learned in a small town, in a very modest home, are just the things that I believe have won the election."– Margaret Thatcher
"My father always used to say that when you die, if you've got five real friends, then you've had a great life."– Lee Iacocca
"To paraphrase Woody Allen in Annie Hall, love was too weak a word for what I felt for that tiny crying creature who had my eyes, my mouth, my hair. I lurved my daughter, my Ava. I looved her. I lurfed her."
― Melissa Senate, The Breakup Club
Dad to a Daughter Quotes
"You see, here's my theory: Kids chase the love that eludes them, and for me, that was my father's love. He kept it tucked away, like papers in a briefcase. And I kept trying to get in there."
― Mitch Albom, For One More Day
"Nothing I've ever done has given me more joys and rewards than being a father to my children."
"A new father quickly learns that his child invariably comes to the bathroom at precisely the times when he's in there, as if he needed company. The only way for this father to be certain of bathroom privacy is to shave at the gas station."– Bill Cosby
"No doubt, a father he is the most respected man in our lives, the most admired person. He is the protector, and the guardian of our lives."
― Ama H.Vanniarachchy
A Father and Daughter Quote
"I've got a King His name is JESUS! I've got a Lord His name is JESUS! I've got a Savior His name is JESUS! I'm gonna praise Him! Praise Your name Lord! Glory to Your name! Hallelujah JESUS!"
― Dave Moore
"A father is always making his baby into a little woman. And when she is a woman he turns her back again."– Enid Bagnoldl
"To be a successful father… there's one absolute rule: when you have a kid, don't look at it for the first two years."– Ernest Hemingway
The Love of a Father Quotes
"It is much easier to become a father than to be one."– Kent Nerburn
"It's a beautiful thing to see a man put so much trust in his children; to put so much care into their emotional well-being, to build them up from the earliest stages, and motivate them. Most parents are stumped when it comes to their first-born, they are not sure what are the right and wrong things to do, but Mr. Ellison was a natural… He gave his first born everything he never had, and multiplied it with an excessive amount of love and still kept a company going—- face immeasurable amount of pressure and stress, as he said:
" It was the most traumatic period in my life."
― Avra Amar Filion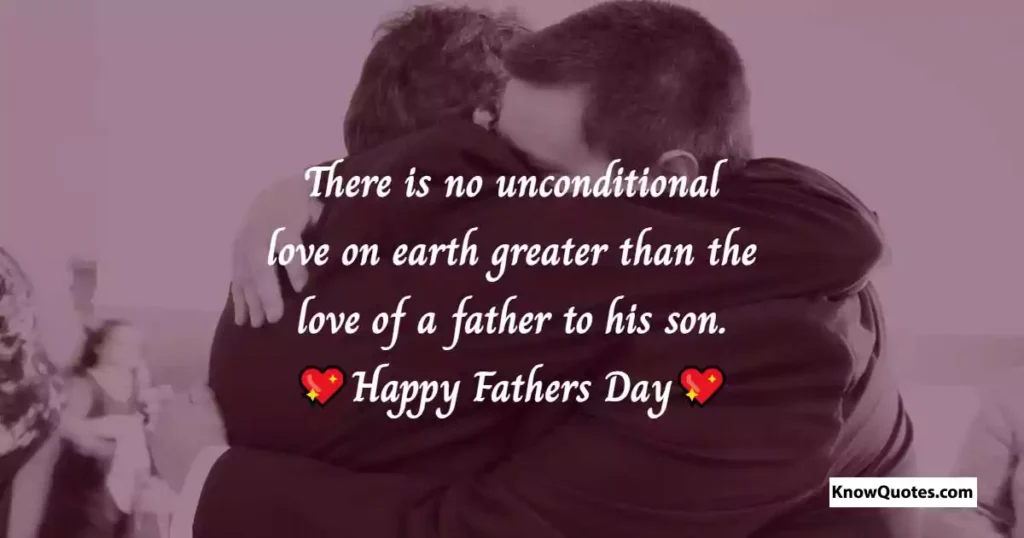 A Father's Love Quotes
"[…] he thinks […] as though his love for his daughter will outstrip the limits of his body. The walls could fall away, even the whole city, and the brightness of that feeling would not wane."
― Anthony Doerr, All the Light We Cannot See
"Love and fear. Everything the father of a family says must inspire one or the other."– Joseph Joubert
"I cannot think of any need in childhood as strong as the need for a father's protection."– Sigmund Freud
A Father's Love for His Son
"A mother's love is like a waterfall — you can see it, hear it from miles away. A father's love is like a hidden cave — you don't even know that it exists unless you look closely."
― Shon Mehta, Lair Of The Monster
"You don't have to deserve your mother's love. You have to deserve your father's."
"The father is always a Republican toward his son, and his mother's always a Democrat."– Robert Frost
A Father Is a Daughter's First Love
" My father used to play with my brother and me in the yard. Mother would come out and say, "You're tearing up the grass." "We're not raising grass," Dad would reply. "We're raising boys."-Harmon Killebrew
"He didn't tell me how to live; he lived, and let me watch him do it."– Clarence Budington Kelland
"When a father gives to his son, both laugh; when a son gives to his father, both cry."– William Shakespeare
What Is a Father's Love Quote?
A father's loveQuote is a short, powerful statement about the love between a father and his children. These quotes can be about the strength and bond of a father's love, the importance of a father's role in a child's life, or simply the power of a father's love. No matter what the message, a father's love quote can be a beautiful and poignant way to show your appreciation for the fathers in your life.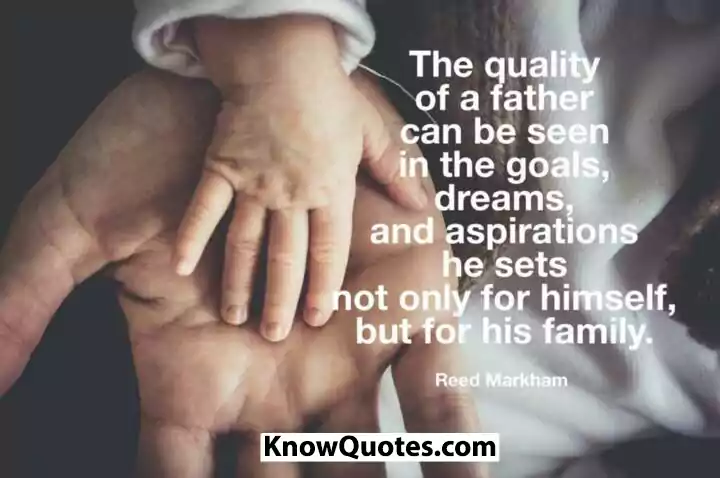 What Makes a Father a Father Quotes?
A father is someone who provides for his family, protects them, and loves them unconditionally. He is a role model and a leader, and he sets an example for his children to follow. A father is someone who is there for his family, no matter what. He is reliable, supportive, and always there when you need him. A father is someone who makes sacrifices for his family and puts their needs before his own. He is selfless, and always puts his family first. A father is someone who is strong, even when times are tough. He is a rock for his family, and he never gives up on them. A father is someone who loves unconditionally, and is always there for his family.
How Do You Describe Your Father's Love?
My father's love is always there for me, no matter what I do. He is always willing to help me out, whether I need help with my homework or just need a shoulder to cry on. He is always there for me, and I know I can always count on him.
What Is a Good Sentence for Father?
Fathers are amazing people. They are strong, loving, and protective. They are also hard working and always put their family first. A good sentence for father would be "My father is the best father in the world."
The blog post "A Father's Love Quotes" is a touching tribute to the author's father. The quotes shared in the post show the deep love and respect the author has for her father. This is a beautiful tribute to a father's unconditional love.