Welcome to "Best Quotes for Lovers." This blog is dedicated to providing the best quotes about love for people in all stages of relationships. Whether you're in the beginning stages of falling in love, or you've been in a long–term relationship, we hope you'll find something here that resonates with you.
The best quotes for lovers are those that express the deep connection between two people. These quotes capture the essence of what it means to be in love and the special bond that is shared between two people.
Best Quotes for Lovers
"The minute I heard my first love story,
I started looking for you, not knowing
how blind that was.
Lovers don't finally meet somewhere.
They're in each other all along."
― Mawlana Jalal-al-Din Rumi, The Illuminated Rumi
"That's why they call them crushes. If they were easy, they'd call them something else." – Sixteen Candles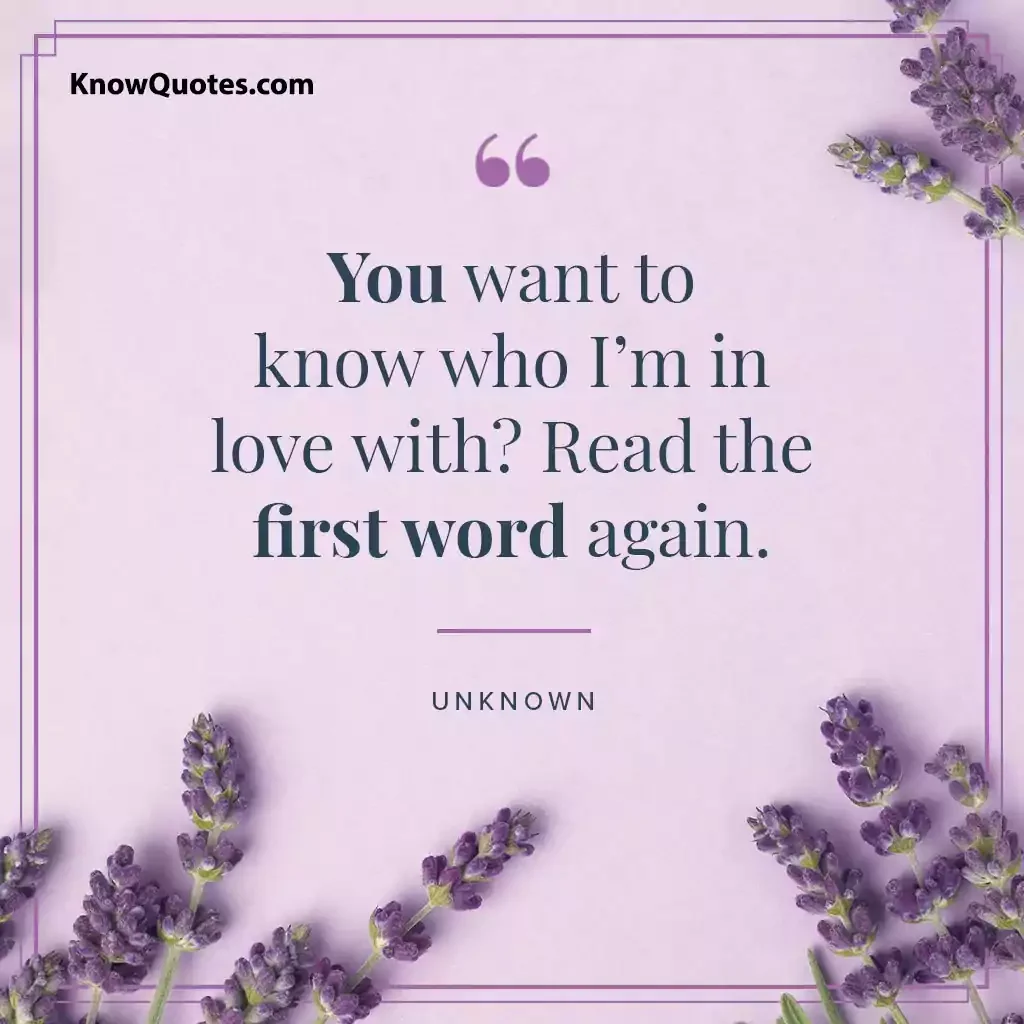 Inspirational Quotes for Lovers
"Once upon a time there was a boy who loved a girl, and her laughter was a question he wanted to spend his whole life answering." – Nicole Krauss, The History of Love
"Love is an irresistible desire to be irresistibly desired." – Robert Frost
"I want morning and noon and nightfall with you. I want your tears, your smiles, your kisses…the smell of your hair, the taste of your skin, the touch of your breath on my face. I want to see you in the final hour of my life…to lie in your arms as I take my last breath."
― Lisa Kleypas, Again the Magic
Best Quotes for Lovers Quarrel
"It is an absolute human certainty that no one can know his own beauty or perceive a sense of his own worth until it has been reflected back to him in the mirror of another loving, caring human being."
― John Joseph Powell, The Secret of Staying in Love
"Happiness is anyone and anything at all that's loved by you." – You're a Good Man, Charlie Brown
"A friend is someone who knows all about you and still loves you." – Elbert Hubbard
"Maybe you don't need the whole world to love you, you know. Maybe you just need one person." – The Muppets
The Best Quotes for Lovers
"She didn't belong anywhere and she never really belonged to anyone. And everyone else belonged somewhere and to someone. People thought she was too wonderful. But she only wanted to belong to someone. People always thought she was too wonderful to belong to them or that something too wonderful would hurt too much to lose. And that's why she liked him– because he just thought she was crazy."
― C. JoyBell C.
"Was I bitter? Absolutely. Hurt? You bet your sweet ass I was hurt. Who doesn't feel a part of their heart break at rejection. You ask yourself every question you can think of, what, why, how come, and then your sadness turns to anger. That's my favorite part. It drives me, feeds me, and makes one hell of a story."
― Jennifer Salaiz
Good Morning Quotes for Love
"The greatest thing you'll ever learn is just to love and be loved in return." – Nat King Cole, "Nature Boy" lyrics
"Laughter is holier than piety, freedom is sweeter than fame, and in the end it's love and love alone that really matters." – Tom Robbins
"In this world, it is too common for people to search for someone to lose themselves in. But I am already lost. I will look for someone to find myself in."
― C. JoyBell C.
"It takes three to make love, not two: you, your spouse, and God. Without God people only succeed in bringing out the worst in one another. Lovers who have nothing else to do but love each other soon find there is nothing else. Without a central loyalty life is unfinished."
― Fulton J. Sheen, Seven Words of Jesus and Mary: Lessons from Cana and Calvary
Best Quotes About Lovers
"The best and most beautiful things in the world cannot be seen or even touched—they must be felt with the heart." – Helen Keller
"Deep within us — no matter who we are — there lives a feeling of wanting to be lovable, of wanting to be the kind of person that others like to be with. And the greatest thing we can do is to let people know that they are loved and capable of loving." – Fred Rogers
"For small creatures such as we, the vastness is bearable only through love." – Carl Sagan
"When you're a kid, you assume your parents are soulmates. My kids are gonna be right about that." – The Office
Best Quotes About Love
"Two people in love, alone, isolated from the world, that's beautiful." – Milan Kundera
"True love stories never have endings." – Richard Bach
"Nobody has ever measured, not even poets, how much the heart can hold."
– Zelda Fitzgerald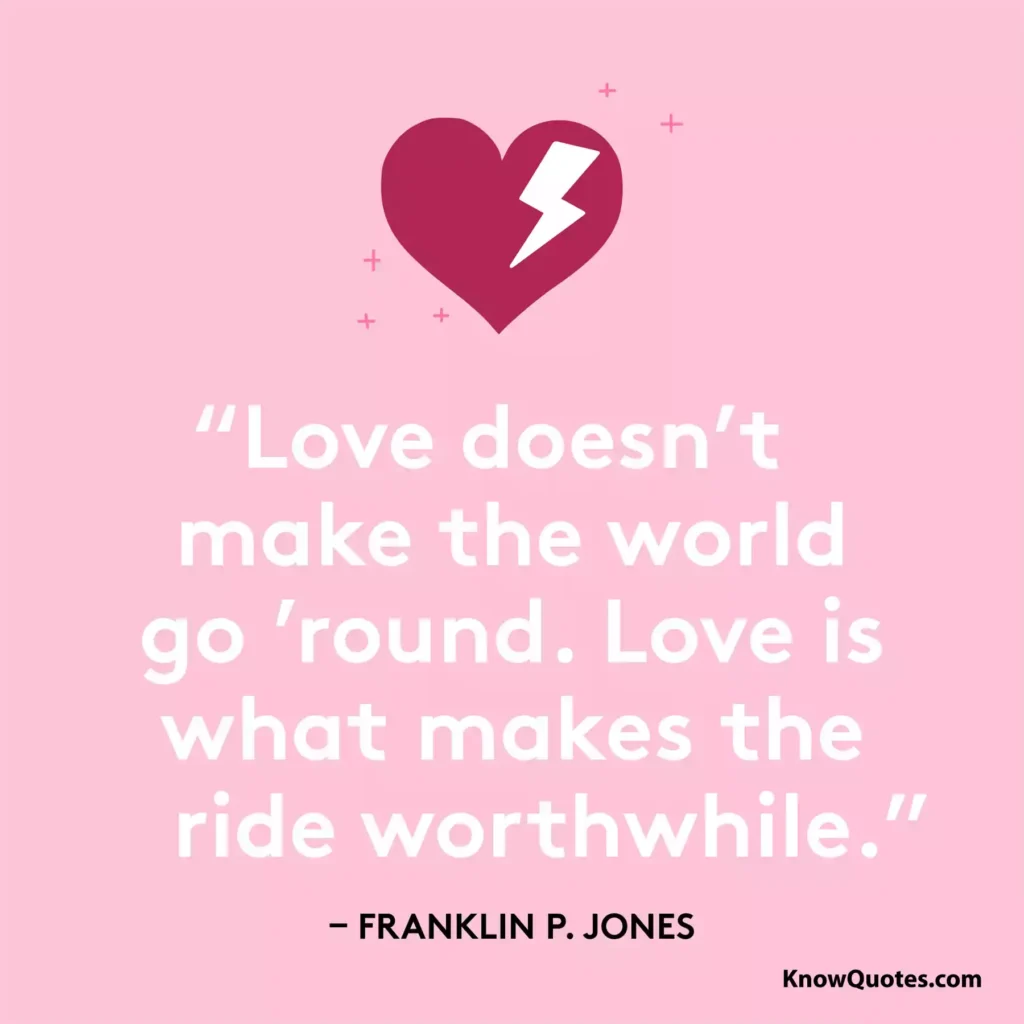 What Is the Most Powerful Love Quote?
There are many love quotes that are powerful and beautiful, but the one that resonates with me the most is this one by Rumi:
"Your task is not to seek for love, but merely to seek and find all the barriers within yourself that you have built against it."
To me, this quote is powerful because it speaks to the idea that love is something that starts from within. It's not something that we can go out and find, but rather something that we need to cultivate within ourselves. And once we do that, the love will start to flow outwards.
What Is the Most Romantic Saying?
There are a lot of romantic sayings out there, but the most romantic saying, in my opinion, is "I love you." It's simple, but it's so powerful and meaningful. It's the perfect way to tell someone that you truly love and care about them.
What Is True Love Short Line?
True love is one of the deepest and most profound emotions we can experience as human beings. It is a passion and a commitment that goes beyond simply physical attraction or the superficial things that we often associate with love. True love is about finding someone who you can share your life with, someone who you can trust and rely on, and someone who brings out the best in you. It is a love that is built on mutual respect, understanding, and support.
What Are Some Deep Love Quotes?
Some deep love quotes are:
"Love is not love which alters when it alteration finds." – William Shakespeare
"Love is the only force capable of transforming an enemy into a friend." – Martin Luther King, Jr.
"Love is when you meet someone who tells you something new about yourself." – Andre Breton
The author of the blog post "Best Quotes for Lovers" has compiled a list of their favorite quotes about love. The quotes are divided into categories such as "Love is patient," "Love is kind," and "Love never fails." Each quote is accompanied by a brief explanation of why the author likes it. The quotes are all inspiring and provide a fresh perspective on love.