Top 30 Bible Quotes About Relationships
The Bible has a lot to say about relationships. Whether you are looking for guidance in your own relationship, or seeking wisdom for how to deal with a difficult relationship, the Bible has something to offer. In this blog post, we will explore some of the most popular Bible quotes about relationships.
Looking for some Bible quotes about relationships? Check out our collection of verses about love, marriage, family, and friends.
Bible Quotes About Relationships
"Be completely humble and gentle; be patient, bearing with one another in love." – Ephesians 4: 2
"You don't fall into love, you commit to it. Love is saying I will be there no matter what." Timothy Keller
"The goal of Christian dating is not to have a boyfriend or girlfriend but to find a spouse. Have that in mind as you get to know one an- other, and if you're not ready to commit to a relationship with the end goal of marriage, it's better not to date but simply to remain friends."
Bible Quotes About Relationships Ending
"Make allowance for each other's faults, and forgive anyone who offends you. Remember, the Lord forgave you, so you must forgive others. Above all, clothe yourselves with love, which binds us all together in perfect harmony." – Colossians 3:13-14
"Love never gives up, never loses faith, is always hopeful, and endures through every circumstance." – 1 Corinthians 13:6-7
"Dating tip: Run as fast as you can towards God. If someone keeps up, introduce yourself."
"Love says: I've seen the ugly parts of you, and I'm staying." — Matt Chandler
"I want a relationship where people look at us and say, you can tell God put them together."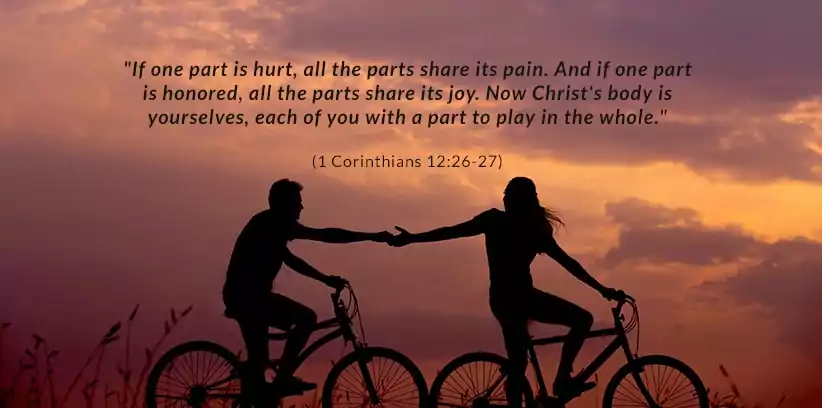 Bible Quotes About Relationships and Dating
"Be devoted to one another in love. Honor one another above yourselves." – Romans 12:10
"Let nothing be done through strife or vainglory; but in lowliness of mind let each esteem other better than themselves." – Philippians 2:3
"Imagine a man so focused on God that the only reason he looked up to see you is because he heard God say, "that's her."
"A real man opens more than your doors. He opens his Bible."
"The closer a man and woman are to God, the closer they are to each other." 
"Take wives and become the fathers of sons and daughters, and take wives for your sons and give your daughters to husbands, that they may bear sons and daughters; and multiply there and do not decrease." – Jeremiah 29:6
Bible Quotes About Love
"Then Asa called to the Lord his God and said, "Lord, there is no one besides You to help in the battle between the powerful and those who have no strength; so help us, O Lord our God, for we trust in You, and in Your name have come against this multitude. O Lord, You are our God; let not man prevail against you." – 2 Chronicles 14:11
"Broken things can become blessed things, if you let God do the mending."
"She has his heart and he has her heart, but their hearts belong to Jesus."
"A God centered relationship is worth the wait."
"By wisdom a house is built, and by understanding it is established;" – Proverbs 24:3
"But seek first His kingdom and His righteousness, and all these things will be added to you." – Matthew 6:33
Bible Verses About Relationships
"At that time Jesus said, "I praise You, Father, Lord of heaven and earth that you have hidden these things from the wise and intelligent and have revealed them to infants." – Matthew 11:25
"You can't save them by dating them. Let God change their heart before you try to start a relationship with them."
"A passion for God is the most attractive feature a man can possess."
"The best love stories are those written by the author of love."
Biblical Verses About Relationships
"And he said to him, "Truly, truly, I say to you, you will see the heavens opened and the angels of God ascending and descending on the Son of Man." – John 1:51
"Tell me all about your faithful love come morning time, because I trust you. Show me the way I should go, because I offer my life up to you." – Psalm 143:8
"Dating with no intent to marry is like going to the grocery store with no money. You either leave unhappy or take something that isn't yours." —Jefferson Bethke
Relationship Bible Verses About Love
"If God is going to write your loves story, He's going to first need your pen."
"Relationships should draw you closer to Christ, not closer to sin. Don't compromise to keep anyone, God is more important."
"Your heart is precious to God so guard it, and wait for the man who will treasure it."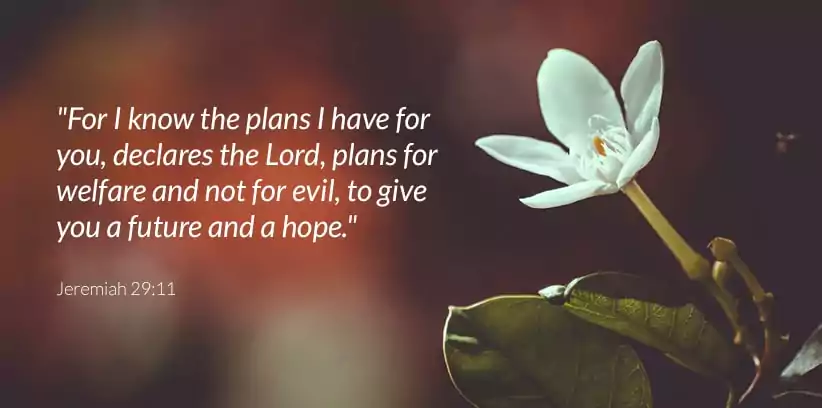 What God Says About Relationships?
There are a lot of different opinions out there about what is the best way to have a successful relationship. Some people will say that it is all about communication, while others will say that it is more important to be on the same page spiritually. So, what does God say about relationships?
The Bible has a lot to say about relationships, and God's Word is full of wisdom about how to have a healthy and thriving relationship. Here are a few of the most important things that God says about relationships:
1. "Love is patient, love is kind. It does not envy, it does not boast, it is not proud. It does not dishonor others, it is not self-seeking, it is not easily angered, it keeps no record of wrongs. Love does not delight in evil but rejoices with the truth. It always protects, always trusts, always hopes, always perseveres." (1 Corinthians 13:4-7)
2. "Above all, love each other deeply, because love covers over a multitude of sins." (1 Peter 4:8)
3. "Husbands, love your wives, just as Christ loved the church and gave himself up for her to make her holy, cleansing her by the washing with water through the word, and to present her to himself as a radiant church, without stain or wrinkle or any other blemish, but holy and blameless." (Ephesians 5:25-27)
4. "Wives, submit yourselves to your husbands, as is fitting in the Lord. Husbands, love your wives and do not be harsh with them." (Colossians 3:18-19)
5. "Be completely humble and gentle; be patient, bearing with one another in love." (Ephesians 4:2)
What Bible Verse Helps With Relationships?
The Bible is full of great verses that can help us in our relationships with others. One of my favorites is Philippians 4:13, which says, "I can do all things through Christ who gives me strength." This verse reminds me that no matter what challenges I face in my relationships, I can overcome them through Christ.
The Bible contains many quotes about relationships. These quotes can help to improve our relationships with others. By following the advice in these quotes, we can become better friends, family members, and partners.