Christian Quotes for Today
It is often said that Christian Quotes for Today are some of the most inspiring and uplifting quotes around. For this reason, we have decided to compile a list of our top twenty Christian quotes for today. These quotes come from a variety of sources, including the Bible, popular Christian authors, and well-known pastors. No matter what your day holds, we hope that these Christian quotes will inspire and encourage you.
Looking for some inspiration? Check out our collection of Christian Quotes for Today. Whether you need a pick-me-up or some words of wisdom, we've got you covered.
Christian Quotes for Today
"Life is wasted if we do not grasp the glory of the cross, cherish it for the treasure that it is, and cleave to it as the highest price of every pleasure and the deepest comfort in every pain. What was once foolishness to us—a crucified God—must become our wisdom and our power and our only boast in this world." – John Piper
"The will of God will never take you to where the grace of God will not protect you. To gain that which is worth having, it may be necessary to lose everything else."—Bernadette Devlin
 "God is looking for those with whom He can do the impossible — what a pity that we plan only the things that we can do by ourselves."—AW Tozer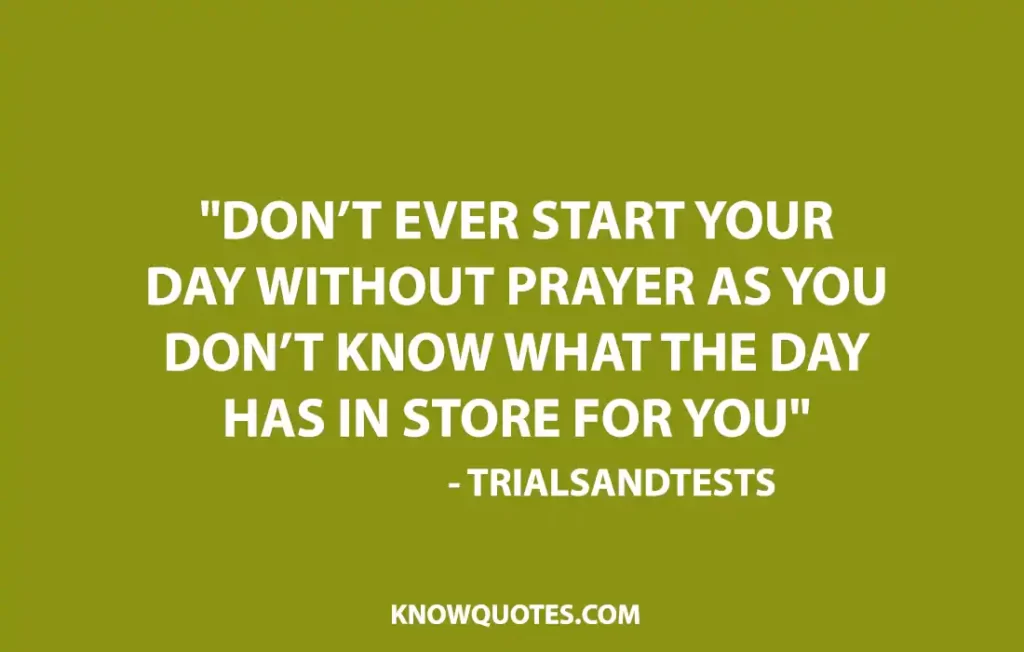 Bible Quotes for the Day
"God loves each of us as if there were only one of us" – Augustine
"God never said that the journey would be easy, but He did say that the arrival would be worthwhile" – Max Lucado
"God's work done in God's way will never lack God's supplies." – Hudson Taylor
"One hundred religious persons knit into a unity by careful organization do not constitute a church any more than eleven dead men make a football team."—AW Tozer
Related Post: Strong Christian Quotes
Christian Quotes for Today
"Religion says, 'I obey; therefore I am accepted.' Christianity says, 'I'm accepted, therefore I obey.'"—Timothy Keller
"We are all faced with a series of great opportunities brilliantly disguised as impossible situations."—Chuck Swindoll
"God will meet you where you are in order to take you where He wants you to go."  – Tony Evans
"He is no fool who gives what he cannot keep, to gain what he cannot lose." – Jim Elliot
"Every day the Lord has given you is a blessing and a masterpiece for you to give thanks to him for his goodness towards you." Trialsandtests.
Christian Quotes for Encouragement
"When your day gets rough, don't complain about how bad your day is because so many people are not fortunate enough to see the day you are in." Trialsandtests.
 "God has a purpose behind every problem. He uses circumstances to develop our character. In fact, he depends more on circumstances to make us like Jesus than he depends on our reading the Bible."—Rick Warren
"Remember who you are. Don't compromise for anyone, for any reason. You are a child of the Almighty God. Live that truth." – Lysa Terkeurst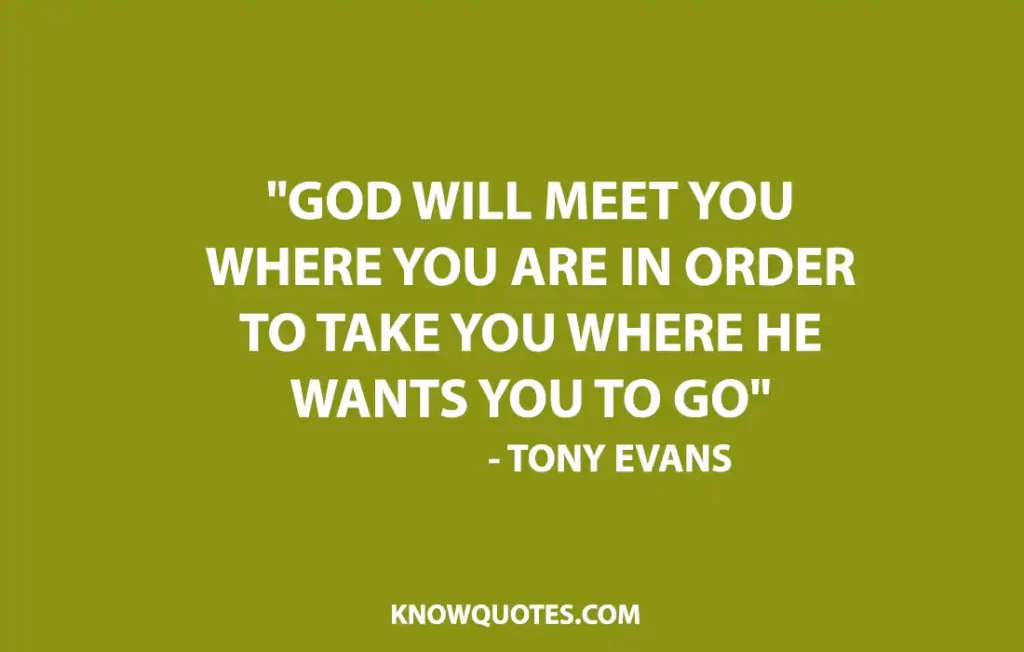 Christian Quotes for Christmas
"If you can't fly, then run, If you can't run, then walk, If you can't walk, then crawl, but whatever you do, you have to keep moving forward." – Martin Luther King Jr.
"Our greatest fear should not be of failure but of succeeding at things in life that don't really matter." – Francis Chan
"There are new mercies every morning." Lailah Gifty Akila.
"Every morning is the morning the Lord had made just for you. Therefore, you must rejoice and be glad in it no matter what you are going through." Trialsandtests.
"If God is your partner, make your plans BIG!" – D.L. Moody
Related Post: Christian D Larson Quotes
Christian Quotes for Life
"You are the only Bible some unbelievers will ever read." – John MacArthur
"We gain strength, and courage, and confidence by each experience in which we really stop to look fear in the face…we must do that which we think we cannot."  – Eleanor Roosevelt
"Those times when you feel like quitting can be times of great opportunity. God uses your troubles to help you grow."  Warren Wiersbe.
"Lord, today make my heart delight in thee and not to stray from your paths. "Trialsandtests.
"Seek out the moments of stillness, breathe in his peace and carry it with you wherever the day takes you." Katherine Walden.
Related Post: Positive Christian Quotes for the Day
Christian Quotes for Easter
"This is the day the Lord has made: let us be glad in it." Psalms 118:24.
"Jesus Christ is the same yesterday, today and forever. "Hebrews 13:8.
"Don't ever start your day without prayer as you don't know what the day has in store for you." Trialsandtests.
"Therefore I say unto you, take no thought for your life, what ye shall eat, or what ye shall drink." Matthew 6:25a.
"Take therefore no thought for the morrow: for the morrow shall take thought for the things of itself. Sufficient unto the day is the evil thereof." Matthew 6:34.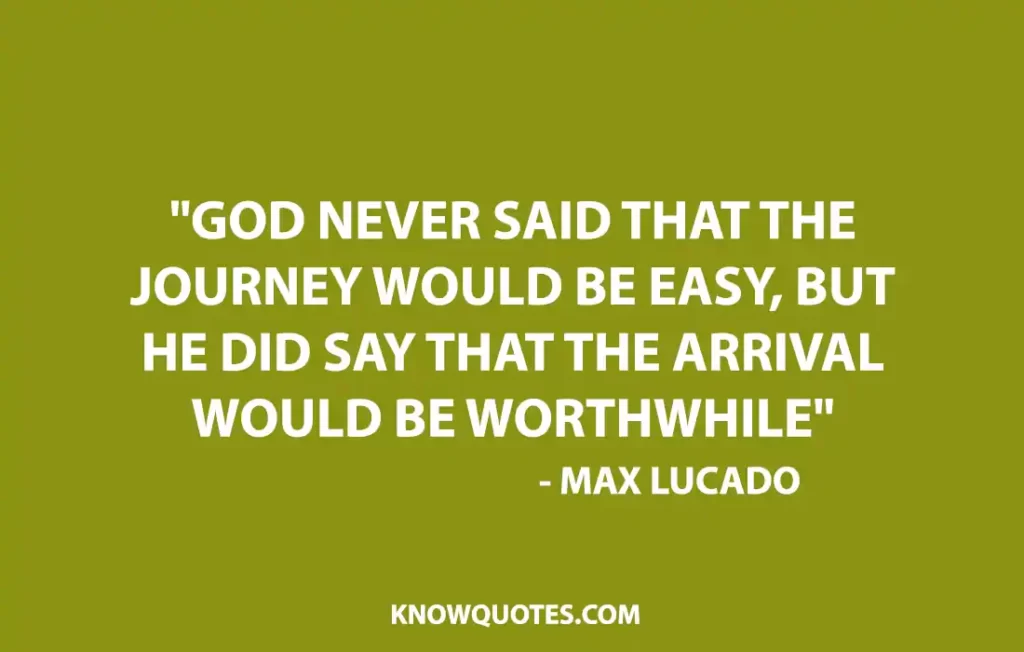 What Are the Best Spiritual Quotes?
There are many spiritual quotes that can be uplifting and motivating. Here are a few of our favorites:
1. "When you want something, all the universe conspires in helping you to achieve it."-Paulo Coelho
2. "The best way to find out what we truly need is to listen to our hearts."-Sharon Salzberg
3. "You are never too old to set new goals or to dream a new dream."-C.S. Lewis
4. "The mind is everything. What you think you become."-Buddha
5. "Believe you can and you're halfway there."-Theodore Roosevelt
These are just a few of the many inspiring spiritual quotes out there. Take some time to find the ones that speak to you and help you on your journey.
What Is an Inspiring Quote for Faith?
"If your faith is strong enough, you can do anything." This is an inspiring quote for faith because it shows that if you believe in something, you can achieve it. This is a great message for people who are facing challenges in their lives and need a little extra motivation to keep going.
What a Christian Has Faith Quotes?
A Christian has faith in God and His promises. They also have faith in the Bible as the Word of God. Christians believe that Jesus is the Son of God and that He died for their sins. They believe in the resurrection of Jesus and that He is coming again.
What Are Some Good Christian Words?
Some good Christian words are faith, hope, love, and grace. These words represent the core values of Christianity, and they are words that can help guide you in your faith journey. They can also be used as a way to encourage and uplift others. If you are looking for some good Christian words to live by, these four would be a great place to start.
Great collection of Christian Quotes for Today that can inspire and encourage people in their everyday lives. The quotes are all sourced from famous and influential Christians throughout history, and they provide a great source of wisdom and guidance on how to live a Christ-centered life.