There are times in life when you just need a little motivation to get through the day. We all have our down days, but it's important to remember that better days are always ahead. That's why we've compiled a list of our favorite come up quotes. These quotes are sure to give you a boost when you need it most.
When you come up, you rise to a higher level or position. You might come up in the world, or in an organization. You might also come up with a new idea, or come up with a solution to a problem.
If you're looking for a little inspiration, check out our collection of come up quotes. These quotes will motivate and encourage you to keep going, even when things are tough.
Come Up Quotes
"Your time is limited, so don't waste it living someone else's life." —Steve Jobs
"Sometimes she's my personal Yoda. If Yoda was a woman and had a gold grill. Unfortunately, she doesn't know who Yoda is."
― Angie Thomas , On the Come Up
"What the hell? I swear, this shit is like quicksand—the harder we try to get out, the harder it is to get out."
― Angie Thomas, On the Come Up
"You have the capacity to leave a lasting impact and indelible impression upon this world…. Claim the sacred spaces of your minds, nurture and cultivate a vision of fulfillment, and move toward that destiny with patience, perseverance, and prayer." –Mahershala Ali
"Nothing will work unless you do." –Maya Angelou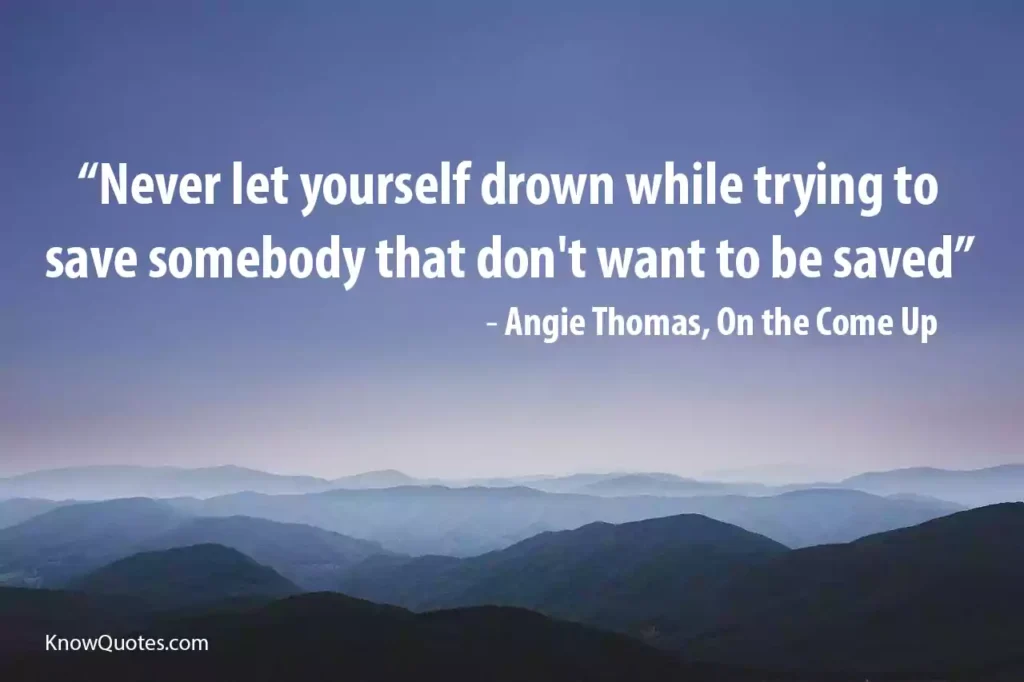 Come up Quotes and Sayings
"Don't let the fear of losing be greater than the excitement of winning." –Robert Kiyosaki
"Let be real: We're black kids from one of the worst neighborhoods in the city. All it takes is one of us messing up, and suddenly all of us messed up."
― Angie Thomas, On the Come Up
"Never let yourself drown while trying to save somebody that don't want to be saved."
― Angie Thomas, On the Come Up
On the Come up Quotes
"The best years of your life are the ones in which you decide your problems are your own. You do not blame them on your mother, the ecology, or the president. You realize that you control your own destiny." –Albert Ellis
"If you don't value your time, neither will others. Stop giving away your time and talents. Value what you know and start charging for it." –Kim Garst
"But it's kinda like saying one side of the Death Star is safer than the other. It's still the goddamn Death Star."
― Angie Thomas, On the Come Up
"Look, you can't be worried about what folks think… There will always be someone with something to say, but it doesn't mean you gotta listen."
― Angie Thomas, On the Come Up
The Come up Quotes
"Embrace what you don't know, especially in the beginning, because what you don't know can become your greatest asset. It ensures that you will absolutely be doing things different from everybody else." –Sara Blakely
"Don't give up. Don't ever give up." –Jimmy Valvano
"Church is full of people with plenty to say and nothing to do. You'd think some of them would help us instead of talk about us, but I guess it's easy to say you love Jesus and harder to act like him."
― Angie Thomas, On the Come Up
What Goes Down Must Come up Quotes
"I've always had this theory that God is a sitcom writer who loves to put me in ridiculous situations."
― Angie Thomas, On the Come Up
"I've missed more than 9,000 shots in my career. I've lost almost 300 games. Twenty-six times, I've been trusted to take the game-winning shot and missed. I've failed over and over and over again in my life. And that is why I succeed." –Michael Jordan
"What other people label or might try to call failure I have learned is just God's way of pointing you in a new direction." –Oprah Winfrey
"Jay's a people person. I'm more of a "yes, people exist, but that doesn't mean I need to talk to them" person."
― Angie Thomas, On the Come Up
On the Come up Quotes With Page Numbers
"That's when I learned that when people die, they sometimes take the living with them."
― Angie Thomas, On the Come Up
"From what we get, we can make a living; what we give, however, makes a life." –Arthur Ashe
"If I had eight hours to chop down a tree, I'd spend six hours sharpening the ax." – –Abraham Lincoln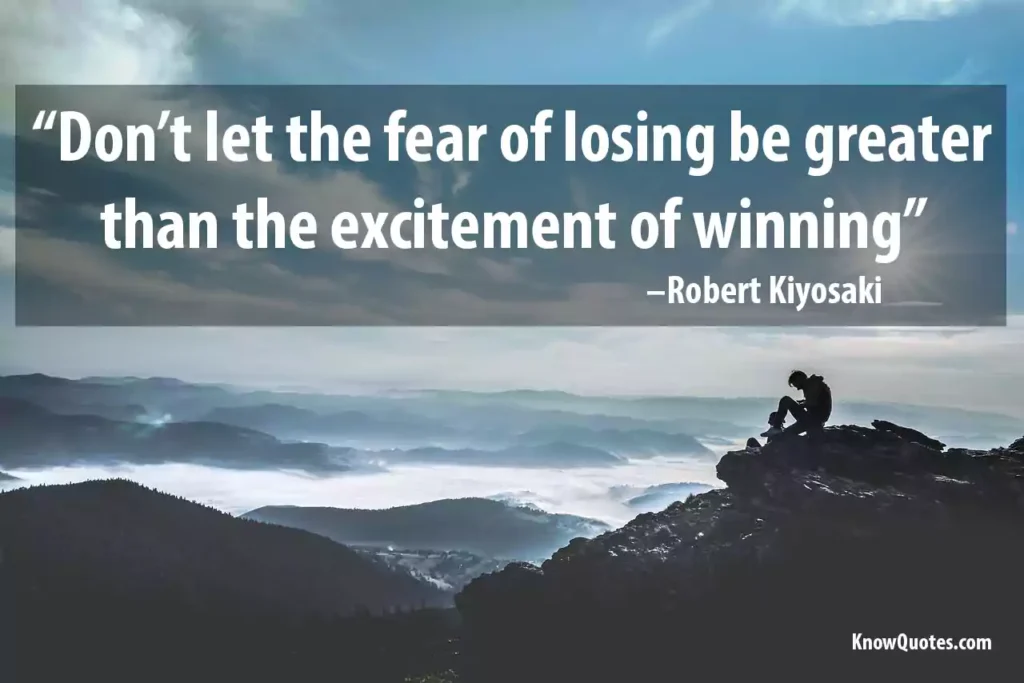 When I Grow up Quotes
"Change will not come if we wait for some other person or some other time. We are the ones we've been waiting for. We are the change that we seek." –Barack Obama
"There's a tremendous bias against taking risks. Everyone is trying to optimize their ass-covering." –Elon Musk
"I attribute my success to this: I never gave or took an excuse." –Florence Nightingale
"Don't wait. The time will never be just right." –Napoleon Hill
What Are Good Short Quotes?
There are many good short quotes out there. It can be difficult to choose which ones to use, but here are some of our favourites:
"A goal without a plan is just a wish." -Antoine de Saint-Exupery
"The best way to find out if you can trust somebody is to trust them." -Ernest Hemingway
"We are what we pretend to be, so we must be careful about what we pretend to be." -Kurt Vonnegut
"Don't cry because it's over, smile because it happened." -Dr. Seuss
What Is a Good Start Quote?
In literature, a good start quote is a quotation that effectively introduces the theme or main idea of the work. It can also set the tone for the rest of the piece. A good start quote should be memorable and make the reader want to continue reading.
What Is a Good Start Quote?
A good start quote is a short, memorable phrase that can help motivate and encourage someone to pursue their goals. This type of quote is often used as a part of a larger motivational speech or message, and can be especially helpful when someone is facing a difficult challenge or feeling discouraged. There are many different good start quotes out there, but some of the most popular and inspiring ones include:
"The best way to predict the future is to create it." – Abraham Lincoln
"You don't have to be great to start, but you have to start to be great." – Zig Ziglar
"The only way to do great work is to love what you do." – Steve Jobs
"Believe you can and you're halfway there." – Theodore Roosevelt
"Start with one step, just one. And then take the next one and keep going that way." – Mary Anne Radmacher
This blog post is all about finding the perfect come up quote. No matter what the situation is, there is a quote out there that can help you get through it. Whether you are looking for a funny come up quote or a more serious one, this blog post has you covered. So next time you are in need of a little motivation, be sure to check out this blog post for some great come up quotes.