Elder abuse is a serious problem that affects millions of seniors every year. Unfortunately, elder abuse is often underreported and misunderstood. In honor of World Elder Abuse Awareness Day, we've compiled a list of Elder Abuse Quotes to help raise awareness of this important issue.
If you're looking for some powerful Elder Abuse Quotes, then look no further. This selection of quotes will help you understand the problem and what needs to be done to stop it.
Elder Abuse Quotes
"Indian Law: Abandon Your Parents And Stay In Jail For Three Months"
"Just because they are aged and scientifically weak, one cannot just shower them with all kinds of abuses. Let's oppose together on this World Elder Abuse Awareness Day."
"Why can't we live in harmony especially with the Elderly who are just as harmless as our loved ones? Let's change the thinking from this World Elder Abuse Awareness Day."
"On the occasion of World Elder Abuse Awareness Day, if we can help one senior at a time then the voice of change will eventually be heard by everyone."
"Don't Abuse Elders; You Will Be an Elder Soon."
"Indian Law: Penalty For Abandonment Of Elders Is Three Months In Jail."
"Elder Abusers Will Be Abused In Later Years – History Will Repeat Surely."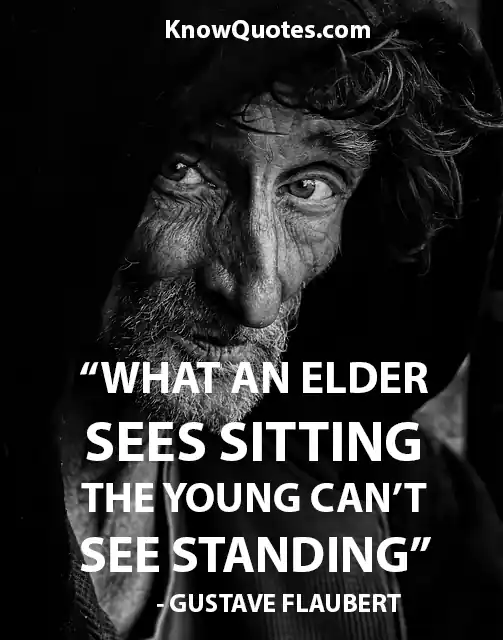 Stop Elder Abuse Quotes
"An Elder Abuser Is An Uncivilized Person And A Brute -Treat Them As Outcastes"
"Indian Law – You Are Bound By Law To Take Care Of Your Parents Financially If They Are Poor"
"The abuses that are hurled at the Elderly are not just words but a realization that they are not valuable anymore."
"Voices against Elder abuse will only be heard if there is a strong will for justice attached to it. Let's make our voices louder on World Elder Abuse Awareness Day."
Elder Abuse Awareness Day Quotes
"Due to the constant abuse, the seniors have started neglecting their health so for humanity's sake, let's care for them from this World Elder Abuse Awareness Day."
"Please Look In On The Elders In Your Area, They May Need Help, Or Just A Good Vist From You"
"Every Older American Has The Right To Live Free From The Fear Of Abuse."
"It is not just the physical abuse that the seniors are going through but the psychological as well. On the eve of World Elder Abuse Awareness Day, let's stand up for a change."
Emotional Elder Abuse Quotes
"Respect the Young and Chastise Your Elders. It's About Time the World Was Set Right."
"Seniors and the elderly have been our guiding light for many years so from this World Elder Abuse Awareness Day onwards, it is our time to be their guiding light."
"Children have never been very good at listening to their elders, but they have never failed to imitate them."  James Baldwin penulis
"Repay Your Debt to Elders" – Avoid Elder Abuse.
"The tragedy of old age is not that one is old, but that one is young." – Oscar Wilde
"The wiser mind mourns less for what age takes away than what it leaves behind." – William Wordsworth
What Happens When You Call Elder Abuse
"Old age is the most unexpected of all the things that can happen to a man." – Leon Trotsky
"Respect the young and chastise your elders. It's about time the world was set aright." Vera Nazarian
"To care for those who once cared for us is one of the highest honors."  Tia Walker
"The adult were once young. The young have not yet attained adulthood. The young must learn to appreciate the wisdom of elderly people and learn from their life experiences."  Lailah Gifty Akita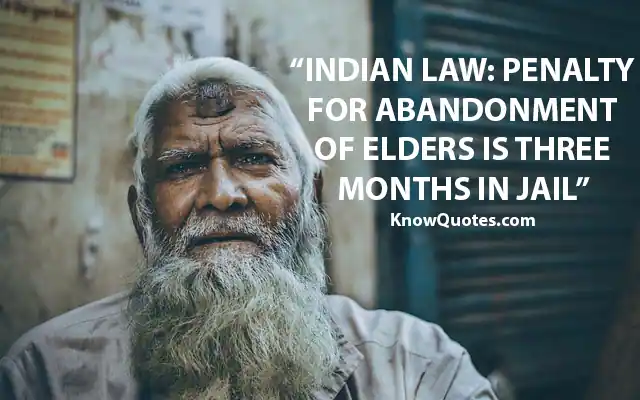 Elder Abuse Awareness Quotes
"Youth cannot know how age thinks and feels. But old men are guilty if they forget what it was to be young." – JK Rowling
"Avoid Elder abuse or spend some time in jail. May we raise our voices in the minds of the abusers on the occasion of World Elder Abuse Awareness Day."
"She had to live in this bright, red gabled house with the nurse until it was time for her to die… I thought how little we know about the feelings of old people. Children we understand, their fears and hopes and make-believe."  Daphne du Maurier
"What an elder sees sitting; the young can't see standing."  Gustave Flaubert
What Is the Most Common Abuse in Elderly?
The most common abuse in the elderly is financial abuse. This type of abuse can happen to anyone, but is especially common in situations where the elderly person is not able to fully take care of their finances. It can be difficult to spot financial abuse, as it can often be disguised as something else, such as "helping" the elderly person with their finances. If you suspect that someone you know is being financially abused, it is important to reach out to a professional who can help.
What Is the Root Cause of Elder Abuse?
The root cause of elder abuse is typically a power imbalance in which the abuser has more power than the victim. This can be due to the abuser being physically stronger, having more money, or having more social or legal power. The abuser may also have a mental or emotional disorder that causes them to act out in abusive ways. Whatever the root cause, elder abuse is a serious problem that can have devastating consequences for the victim.
What Is True Elder Abuse?
Elder abuse is a term used to describe various forms of mistreatment of older adults. Elder abuse can take many different forms, including physical, emotional, or sexual abuse, as well as financial exploitation.
Elder abuse is a serious problem, with estimates suggesting that as many as one in ten older adults may be victims of abuse. Elder abuse is often under-reported, due to factors such as shame, fear, or dependence on the abuser.
If you suspect that an older adult is being abused, it is important to take action. You can contact your local adult protective services agency or the police. You can also reach out to organizations that specialize in helping victims of elder abuse, such as the National Elder Abuse Hotline.
Elder Abuse Quotes highlights some disturbing statistics about elder abuse. One in six seniors will experience some form of abuse, and only one in fourteen cases will be reported to authorities. This is a serious problem that needs to be addressed.