Godly Good Morning Messages
Starting your day off with a Godly Good Morning Messages is the perfect way to set the tone for the rest of your day. These messages are full of inspiration and will help you start your day off on the right foot.
Looking for Godly Good Morning Messages? Check out our collection of religious good morning wishes, quotes, and images. Share them with your friends and loved ones to inspire them for a great day ahead!
Godly Good Morning Messages
"Keep loving God, he would always be there for you, when nobody is there, good morning."
"Every word you say today will be seasoned by His grace and love. As you have given your time to serve Him, so shall He come through for you in ways you never expected. This is your time to shine! Good day, darling."
"Good morning my love. I wish you a good day, and I pray to God to keep you safe and always give you good health. I love you with all my heart, and you are always in my thoughts."
"Good morning, I pray that lines are falling for you in pleasant places and you will have all cause to glorify God."
"Always give thanks to God. The soul that gives thanks will always receive more blessings from God. Good morning and have a thankful day."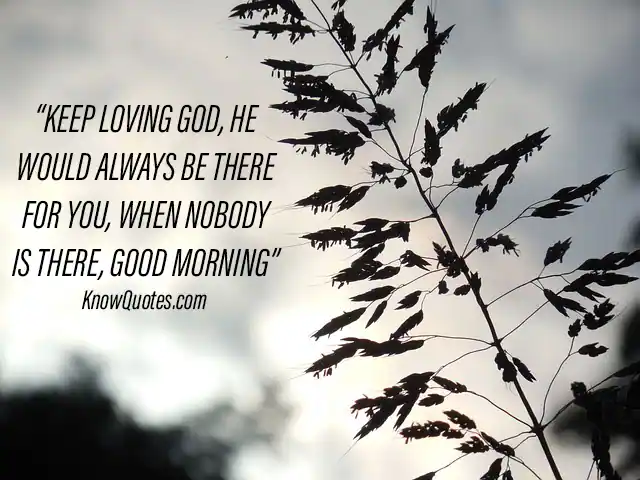 Godly Good Morning Messages to My Wife
"Keep a warm smile for me today, may the Lord make it a beautiful day for you."
"May today usher a new beginning into your life. Things will start falling in the right place for you. The day is loaded with blessings for you, what are you waiting for, go get them. Have a blessed morning."
"You shall not lack any good thing today and henceforth because the Lord is your shepherd. He will make provision for the tiniest of your needs. Good morning."
"Good morning to you. Remember to bring every thought into the obedience of Christ and obedience pays. Be blessed."
"The shiny morning has come. Thanks to our God for giving us an extra day in our life. Good morning dear. Have a nice day."
Godly Good Morning Messages for Boyfriend
"I can love you but God can love you deeper. I can be a friend but God can be your best friend. I can hug you but God can envelop you. You can cry to me but God can dry your tears. I can hold your hand but God can carry you. Good morning and do have a splendid day."
"Have a great day. Life for me is more beautiful because I share it with you. When I count my blessings each day, you're chief amongst them. I want you to know you are valued. You are special and I love you so much. Have a nice day. Good morning."
"As you move out this morning, your voice will matter and you will rise above hate in Jesus name. Good morning and be blessed."
"I believe in every dream of yours, and believe that the Almighty God will help you realize each and every single one of these dreams. I really can't wait to see all your dreams actualized. Good morning, and have a very blissful day."
Godly Good Morning Messages for Her
"Get up, open your eyes, dear, and say a little prayer. God loves you, no matter what. He will do great things in your life today. Your blessings are coming today; be patient; don't forget to smile!"
"Trust in the Lord with all your heart. Make your ways perfect before Him and He shall be your everlasting light. Do have a great day. Good morning."
"You will find today as one of the most beautiful days ever in your life, the Lord has prepared a wonderful day for you, good morning."
"Activate the blessings of the Lord upon your life by praying to the Lord about your day. Good morning!"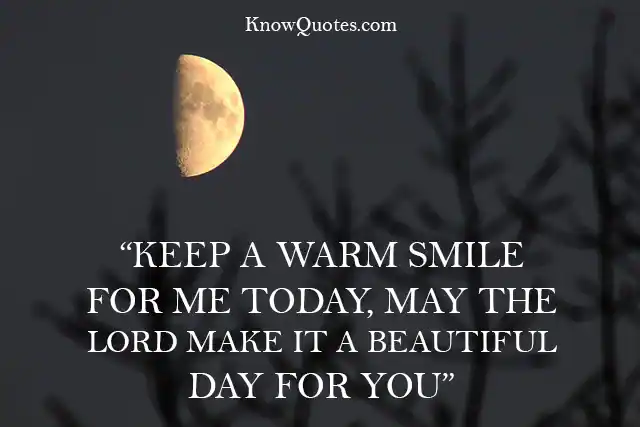 Godly Good Morning Messages to My Love
"Every time I look at you, I'm reassured of the faithfulness of God and have the assurance that He will accomplish in our lives all that He has promised. May your life never cease to be an inspiration to me. May you shine today as always. Good morning, sweetheart."
"Every step you take today, everything you do, will be divinely inspired by God. You will not misfire. You will not take a wrong turn. Good morning, sweets. Have a great day."
"You are one of the things I am most thankful for and I am grateful for each day I get to spend with you. May today usher in blessings of prosperity, peace, and joy for you. May your horn be exalted. Good morning."
"You may be getting many good morning messages but mine should be the best because I have included you in my prayers to Almighty so that you pass in every test, and happiness never leaves your side."
How Do You Say Good Morning Spiritually?
There are many ways to say "good morning" spiritually. Some people may say a prayer or meditate, while others may perform a small ritual or simply take a moment to appreciate the new day. However you choose to greet the morning, it is a time to connect with your higher power and set your intention for the day ahead. Take a deep breath and enjoy the start of a new day.
What Is the Best Good Morning Message?
There is no one answer to this question as everyone has different preferences for what makes a good morning message. However, some tips for writing a good morning message that is sure to please the recipient could include writing something personal and meaningful, expressing positive thoughts or wishes for the day, or sending a message of appreciation. Whatever you write, make sure it comes from the heart and conveys your sincere best wishes for the person's day ahead.
What Is the Sweetest Good Morning Message?
The sweetest good morning message is one that is genuine and heartfelt. It should be something that expresses your true feelings for the person you are sending it to. It can be something as simple as "I love you" or "I'm thinking of you." Whatever it is, it should be something that will make the recipient feel special and loved.
What Is a Good Bible Verse for a Good Day?
A good Bible verse for a good day is Psalm 118:24: "This is the day that the Lord has made; let us rejoice and be glad in it." This verse reminds us that every day is a gift from God, and we should be thankful for it. It also reminds us to rejoice and be glad, even on days when things don't go our way.
The author offers a great selection of Godly Good Morning Messages that can inspire anyone to start their day off on the right foot. These messages are perfect for anyone who is looking for a little bit of inspiration to help them get through their day.