In Loving Memory Quotes are the perfect way to commemorate the life of a loved one. They can be used in a eulogy, funeral program, or memorial keepsake. These quotes can come from religious texts, poems, literature, or even song lyrics. No matter what the source, they can provide comfort and peace to those who are grieving.
In Loving Memory Quotes can be used to help express your feelings after the loss of a loved one. These quotes can provide comfort and help you to remember the good times you shared with your loved one.
In Loving Memory Quotes
"A life spent making mistakes is not only more honorable, but more useful than a life spent doing nothing." – George Bernard Shaw
"I have such strong memories of you and can't quite believe you're gone. I pray you are at peace"
"In the memory of someone who touched so many lives and brought such happiness. May they rest in peace"
"Remembering the life of my dearest friend and the times we shared together. You are missed like no one else and I hope you're in heaven watching down on us"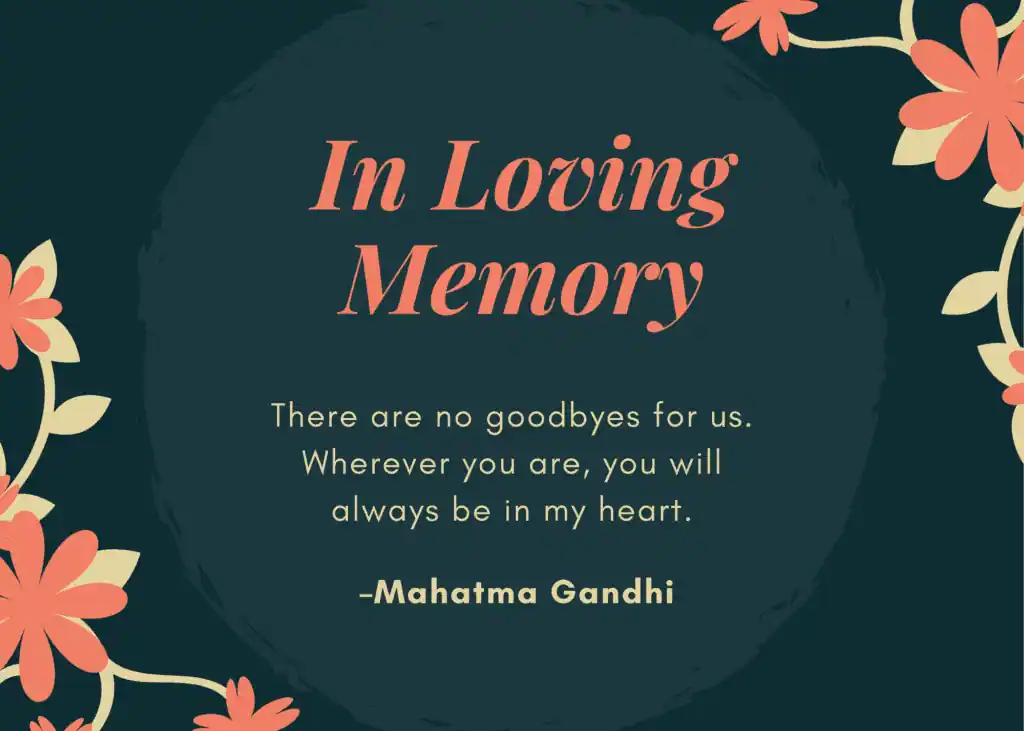 In Loving Memory Quotes Dad
"As is a tale, so is a life: Not how long it is, but how good it is, is what matters." – Seneca
"Death ends a life, not a relationship." – Mitch Albom
"Death leaves a heartache no one can heal, love leaves a memory no one can steal" – Irish proverb
"We may have lost you but your spirit lives on long after you're gone"
"Raising a toast to the incredible memory of such a special person. Rest in peace"
In Loving Memory Quotes for Dad
"Don't cry because it's over; smile because it happened" – Dr. Seuss"
"Remembering a life well lead and all the joy it brought to so many. In memory of a truly amazing person"
"Even though I walk through the valley of the shadow of death, I will fear no evil, for you are with me; your rod and your staff, they comfort me." – Psalm 23:4
In Loving Memory Quotes for Mom
"Free at Last, Free at Last, Thank God Almighty I'm Free at Last!" – Martin Luther King
"God will wipe away every tear from their eyes, and death shall be no more, neither shall there be mourning, nor crying, nor pain anymore, for the former things have passed away." – Revelation 21:4
"To the memory of our dearly departed friend" – we will miss you with all our hearts
In Loving Memory Quotes for a Friend
"We will cherish the memories we have you and remember you're amazing life"
"Today we look back on a friend and loved one and mourn their passing. You shall never be forgotten"
"Grief is like the ocean; it comes on waves ebbing and flowing. Sometimes the water is calm, and sometimes it is overwhelming. All we can do is learn to swim." – Vicki Harrison
"I expect to pass this way but once; any good therefore that I can do, or any kindness that I can show to any fellow creature, Let me do it now. Let me not defer or neglect it, For I shall not pass this way again." – Etienne Griellet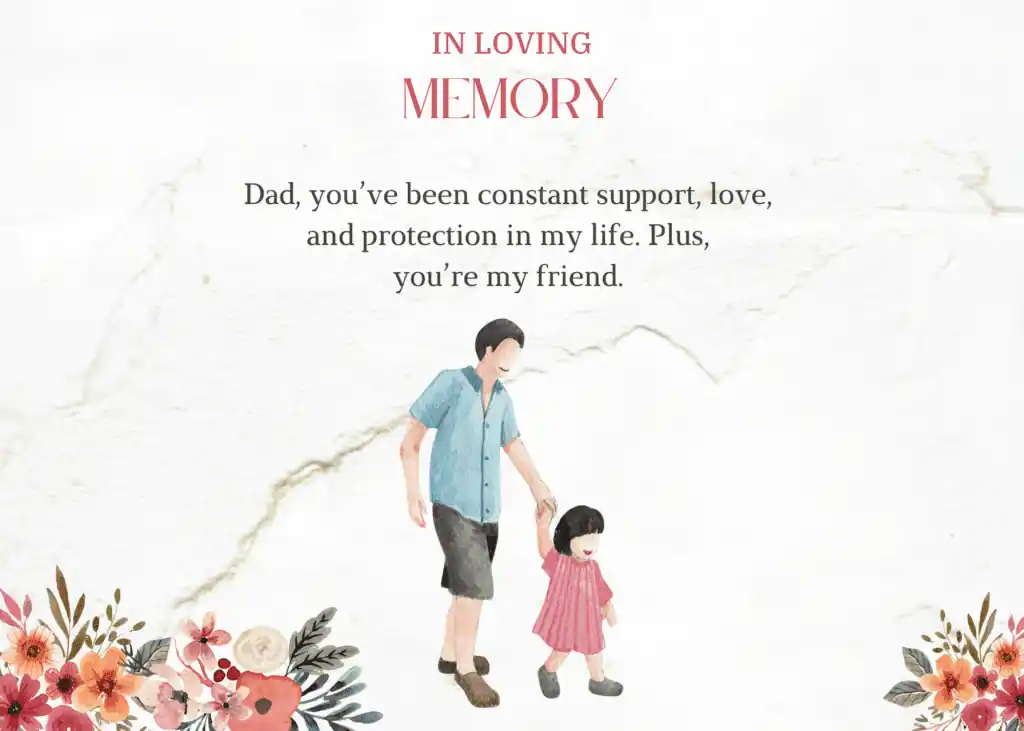 In Loving Memory Quotes for Wedding
"To live in hearts we leave behind is not to die" – Thomas Campbell
"In loving memory of one so special, who's light we lost far too soon"
"Today we remember your life and celebrate all the wonderful memories we have"
"You will never be forgotten and will live on in our hearts"
"Lights will guide you home." – Coldplay
"May love be what you want to remember." – Darcie Sims
In Loving Memory Quotes for Grandma
"The song is ended, but the melody lingers on." – Irving Berlin
"There are no goodbyes for us. Whenever you are, you will always be in my heart." – Mahatma Gandhi
" To be cost-free is not just to abandon one's chains, however to reside in a way that areas and also improves the freedom of others."– Nelson Mandela
" Great spirits have constantly come across fierce opposition from mediocre minds."– Albert Einstein
In Loving Memory Quotes for Mother
"There is No Light Without a Dawning. No winter without a spring. And beyond the dark horizon. Our hearts will once more sing ….For those who leave us for a while have only gone away. Out of a restless, care worn world Into a brighter day"– Helen Steiner Rice
"To live in hearts we leave behind is not to die." – Thomas Campbell
"Well done, good and faithful servant." – Matthew 25:21
" Success doesn't come to you … you go to it."– Marva Collins
" I am not afraid of a challenger that practices 10,000 kicks once, I hesitate of the man that has exercised one kick 10,000 times."– Bruce Lee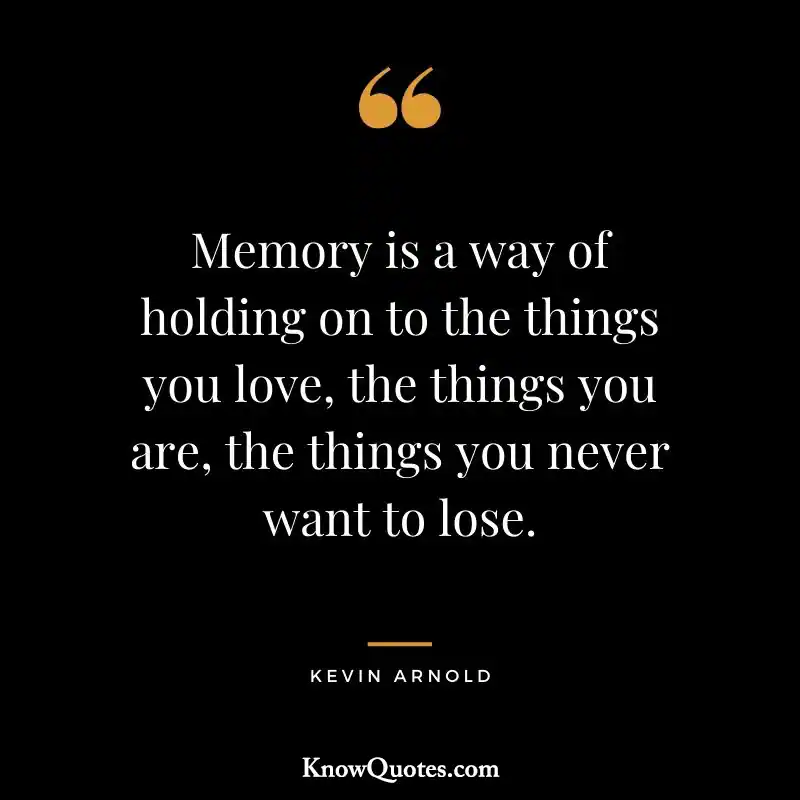 In Loving Memory Quotes for Son
"What is lovely never dies, but passes into another loveliness. Star-dust or sea-foam. Flower or winged-air." – Thomas Bailey Aldrich
"Don't cry because it's over; smile because it happened" – Dr. Seuss
"Today is only one day in all the days that will ever be. But what will happen in all the other days that ever come can depend on what you do today." – Ernest Hemingway
" Success usually comes to those who are too active to be looking for it."– Henry David Thoreau
What Can You Say Instead of in Loving Memory?
In loving memory is a phrase that is often used to describe someone who has passed away. While this phrase is certainly sweet and sentimental, there are other ways to say it that may be more fitting for your situation. Here are a few ideas:
"In honor of…"
"In memory of…"
"In remembrance of…"
These phrases are all respectful and can be used to commemorate someone who has died. Consider what feels most natural to you and go with that. There is no wrong answer here, so do whatever feels right for you and your situation.
What Is a Good Quote for Someone Who Passed Away?
A good quote for someone who passed away is "I am the resurrection and the life. He who believes in me will live, even though he dies" (John 11:25). This quote reassures us that even though our loved ones have passed away, they are still alive in Christ.
What Do You Write in a Tribute Message?
A tribute message is a piece of writing that pays respects to a person or thing. When writing a tribute message, it is important to be sincere and to focus on the positive aspects of the person or thing being honored. A tribute message should be brief and to the point.
In Loving Memory Quotes is a collection of quotes about loss and remembrance. The quotes are all from famous people, and they offer words of comfort and wisdom to those who are grieving. The quotes remind us that although our loved ones are gone, they are never really gone from our hearts.