Inspirational Quotes for Marriages
We all know that marriages can be tough. There are the good times and the bad times. But no matter what, marriages are always worth fighting for. These Inspirational Quotes for Marriages will help you remember why you fell in love with your spouse in the first place and why you should never give up on your marriage.
Looking for some inspiration for your marriage? Check out our collection of Inspirational Quotes for Marriages. Whether you need a little pick-me-up or some words of wisdom, we've got you covered.
Inspirational Quotes for Marriages
"A happy marriage is the union of two good forgivers." – Robert Quillen
"A happy marriage is a long conversation which always seems too short." ― Andre Maurois
"You know you're in love when you can't fall asleep because reality is finally better than your dreams."―Dr. Seuss
"Marriage: Love is the reason. Lifelong friendship is the gift. Kindness is the cause. Til' death do us part is the length." – Fawn Weaver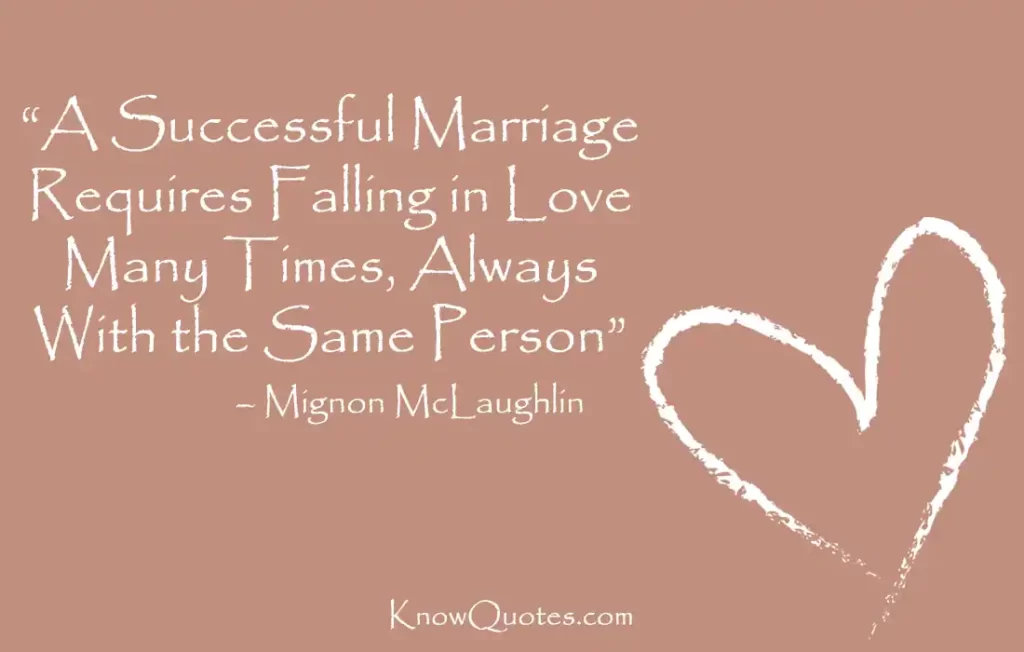 Inspirational Quotes About Marriage
"Marriages are like fingerprints; each one is different and each one is beautiful." – Maggie Reyes
"There is no more lovely, friendly and charming relationship, communion or company than a good marriage." ― Martin Luther
"Love's about finding the one person who makes your heart complete. Who makes you a better person than you ever dreamed you could be. Its about looking in the eyes of your wife and knowing all the way to your bones that she's simply the best person you've ever known." ― Julia Quinn, The Viscount Who Loved Me
Related: Happy Married Life Quotes
Inspirational Quotes for Marriages in Trouble
"Happily ever after is not a fairy tale. It's a choice."- Fawn Weaver
"Marriage is the alliance of two people, one of whom never remembers birthdays and the other who never forgets them." – Ogden Nash
"The difference between an ordinary marriage and an extraordinary marriage is in giving just a little 'extra' every day, as often as possible, for as long as we both shall live." – Fawn Weaver
"Once upon a time, there was a boy who loved a girl, and her laughter was a question he wanted to spend his whole life answering." ―  Nicole Krauss, The History of Love 
"Love, n. A temporary insanity curable by marriage."― Ambrose Bierce, The Unabridged Devil's Dictionary
Best Quotes About Marriage
"After all these years, I see that I was mistaken about Eve in the beginning; it is better to live outside the Garden with her than inside it without her."― Mark Twain
"We come to love not by finding a perfect person, but by learning to see an imperfect person perfectly." – Sam Keen
"Marriage, ultimately, is the practice of becoming passionate friends." – Harville Hendrix
"Coming together is a beginning; keeping together is progress; working together is success." – Henry Ford
Related: Advice on Marriage Quotes
Best Quotes on Marriage
"A happy marriage is a long conversation which always seems too short." – Andre Maurois
"In a happy marriage, it is the wife who provides the climate, the husband the landscape." – Gerald Brenan
"The best thing to hold onto in life is each other." ― Audrey Hepburn
"Marriage is a commitment- a decision to do, all through life, that which will express your love for one's spouse." – Herman H. Kieval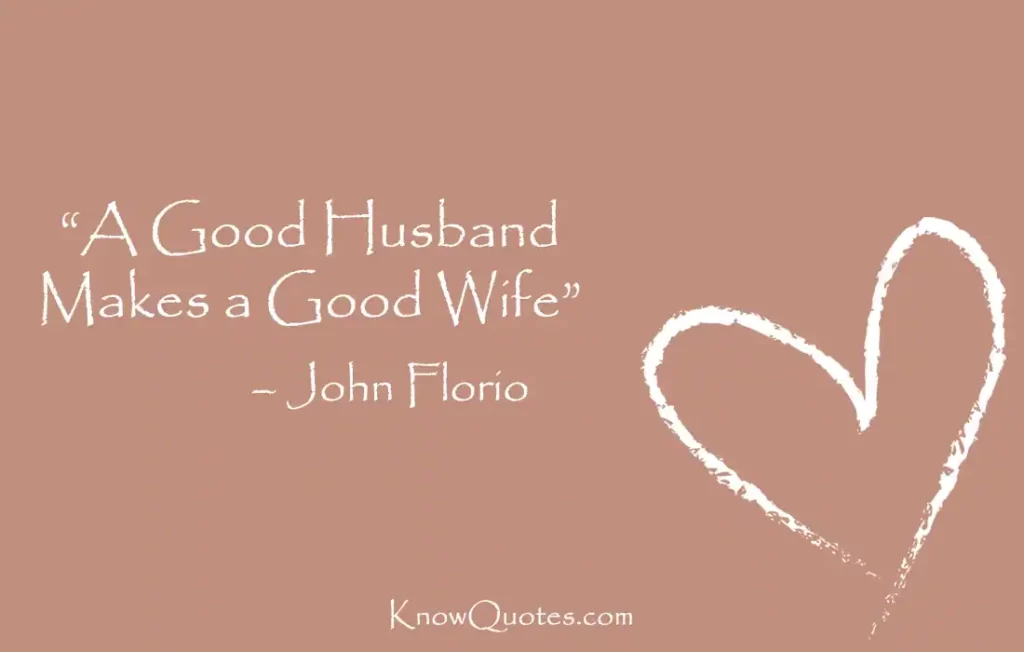 Positive Quotes for Marriage
"What greater thing is there for two human souls than to feel that they are joined for life to strengthen each other in all labor, to rest on each other in all sorrow, to minister to each other in all pain, to be one with each other in silent, unspeakable memories at the moment of the last parting." – George Eliot
"One should believe in marriage as in the immortality of the soul." – Honore de Balzac
"The real act of marriage takes place in the heart, not in the ballroom or church or synagogue. It's a choice you make – not just on your wedding day, but over and over again – and that choice is reflected in the way you treat your husband or wife." – Barbara De Angelis
"A successful marriage requires falling in love many times, always with the same person." – Mignon McLaughlin
Inspirational Quotes for Wife
"My most brilliant achievement was my ability to be able to persuade my wife to marry me." – Winston Churchill
"A great marriage doesn't happen because of the love you had in the beginning, but how well you continue building that love until the end." – Unknown
"Marriage is not a noun; it's a verb. It isn't something you get. It's something you do. It's the way you love your partner every day." – Barbara De Angelis
"A great marriage doesn't happen when the "perfect couple" gets together. It happens when an imperfect couple gets together and learns to enjoy each other's differences." – Unknown
Inspirational Quotes for a Wife
"Chains do not hold a marriage together. It is threaded, hundreds of tiny threads, which sew people together through the years." – Simone Signoret
"A good husband makes a good wife." – John Florio
"A good marriage would be between a blind wife and a deaf husband." – Michel de Montaigne
Best Quotes for Marriage Anniversary
"Two souls but a single thought, Two hearts that beat as one." – Unknown
"I think long-lasting, healthy relationships are more important than the idea of marriage. At the root of every successful marriage is a strong partnership." – Carson Daly
"Neither man nor woman is perfect or complete without the other. Thus, no marriage or family, no ward or stake is likely to reach its full potential until husbands and wives, mothers and fathers, men and women work together in unity of purpose, respecting and relying upon each other's strengths." – Sheri L. Dew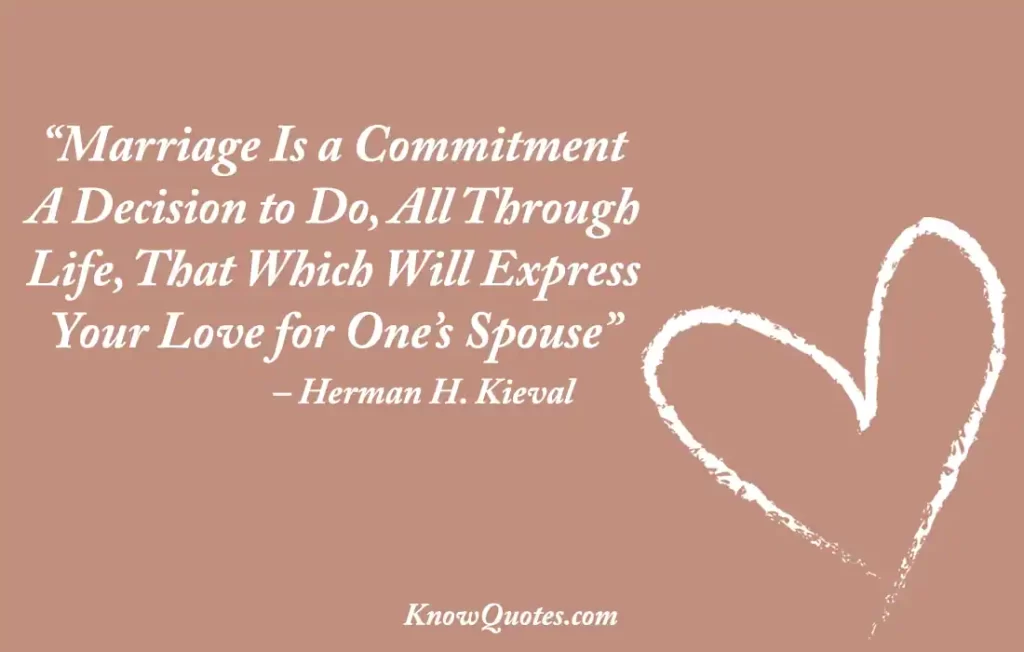 What Is a Good Marriage Quote?
A good marriage quote is one that speaks to the heart of what it means to be married. It should be something that resonates with both partners in a relationship and speaks to the challenges and triumphs of married life. A good marriage quote can be funny, serious, or anything in between. It should be something that captures the essence of what it means to be married.
What Is a Good Couple Quote?
A good couple quote can be anything that resonates with you and your partner. It could be a sweet saying that makes you think of each other when you're apart, or a quote that makes you laugh every time you remember it. It's really up to you what makes a good couple quote – as long as it brings a smile to your face and brings you closer together, that's all that matters.
What Is Marriage Caption?
A marriage caption is a short description of a married couple that is typically used in wedding announcements or on social media. The caption usually includes the names of the couple and their wedding date. Some couples also include a quote about marriage in their caption.
Inspirational Quotes for Marriages is a great resource for couples who are looking for some inspiration and motivation in their relationship. The quotes provide some food for thought and can help to remind couples of what is important in their relationship.