Love quotes are often seen as corny, but there is a certain charm to them. They can be sweet, funny, and even a little bit cheesy. Whether you are looking for something to write in a card, or just want to find a new quote to share with your loved one, these love quotes are sure to please.
Looking for some corny love quotes to make your lady smile? Check out our collection of the best corny love quotes for her and let her know how much you care!
Love Quotes Corny
"I would rather share one lifetime with you than face all the ages of this world alone." — Liv Tyler
"I was on a date with this really hot model. Well, it wasn't really a date date. We just ate dinner and saw a movie. Then, the plane landed." — Dave Attell
"I say if you love something, set it in a small cage and pester and smother it with love until it either loves you back or dies." — Mindy Kaling
"Love is not having to hold in your farts anymore." — Bree Luckey
"The best thing to hold onto in life is each other." — Audrey Hepburn
"My favorite place is inside your hug." — Unknown
Corny Love Quotes for Her
"I love being married. It's so great to find one special person you want to annoy for the rest of your life." — Rita Rudner
"I think men who have a pierced ear are better prepared for marriage. They've experienced pain and bought jewelry." — Rita Rudner
"Spend a few minutes a day really listening to your spouse, no matter how stupid his problems sound to you." — Megan Mullally
"It wasn't love at first sight. It took a full five minutes." — Lucille Ball
"Love me when I least deserve it because that's when I really need it." — Swedish Proverb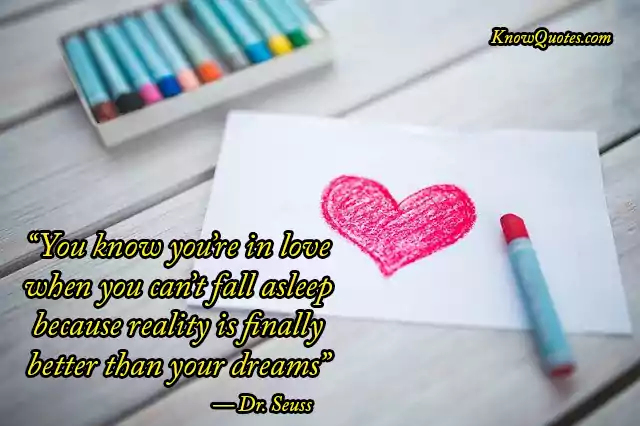 Corny Love Quotes for Him
"Nobody has ever measured, even poets, how much a heart can hold." — Zelda Fitzgerald
"My wife is really sentimental. One Valentine's Day, I gave her a ring, and to this day, she has never forgotten those three little words that were engraved inside — Made in Taiwan." — Leopold Fechner
"I'm afraid once your heart is involved, it all comes out in moron." — Gilmore Girls
"Forget the butterflies; I feel the entire zoo in my stomach when I'm with you! — Unknown
"I like your last name. Can I have it?" — Unknown
"I love you with all of my boobs. I would say heart, but my boobs are bigger." — Unknown
"You are like a star. You may never get to them, but you gotta keep striving for them." — Unknown
Corny Love Quotes for Your Girlfriend
"There is always some madness in love. But, there is also always some reason in madness." — Friedrich Nietzsche
"Romantic love is mental illness. But, it's a pleasurable one." — Fran Lebowitz
"Love is being stupid together." — Paul Valery
"I thought happiness started with an H. Why does mine start with you?" — Unknown
"Love makes people do silly things. Like, it made me send you this message!" — Unknown
"I am saving a seat for you in my future just in case you want to be a part of the journey." — Unknown
Funny Corny Love Quotes
"So, it's not gonna be easy. It's gonna be really hard. We're gonna have to work at this every day, but I want to do that because I want you. I want all of you, forever, you and me, every day." — Ryan Gosling, The Notebook
"I love you right up to the moon — and back." — Sam McBratney
"They say Disney World is the 'happiest place on Earth.' Obviously, they've never been in your arms." — Unknown
"He stole my heart so I'm planning revenge… I am going to take his last name." — Unknown
"When you trip over love, it is easy to get up. But, when you fall in love, it is impossible to stand again." — Albert Einstein
"The love that I am offering you is far greater than myself; it is the selfless kind of love, really." — Unknown
Cute Corny Love Quotes
"I think I'd miss you even if we never met." — Nick Mercer
"My creed is love and you are it's only tenet." — John Keats
"You know you're in love when you can't fall asleep because reality is finally better than your dreams." — Dr. Seuss
"At the very first time that I saw you, I knew I was going to be in love with you, I was right." — Unknown
"Love is a lot like a backache. It doesn't show up on X-rays, but you know it's there." — George Burns
"I have been astonished that Men could die Martyrs for religion — I have shuddered at it — I shudder no more — I could be martyred for my Religion — Love is my religion — I could die for that — I could die for you." — John Keats
Funny Corny Love Quotes
"It's okay, Beth. I don't want my life to go back to the way it was before I met you. I thought I had it all, but really, I was missing something. I feel like a completely different person now. This might sound corny, but I feel like I've been asleep for a long time and you've just woken me up …" — Alexandra Adornetto
"Women are meant to be loved, not to be understood." — Oscar Wilde
What is the most romantic quote ever?
There are a lot of romantic quotes out there, but the most romantic quote ever is probably "I love you."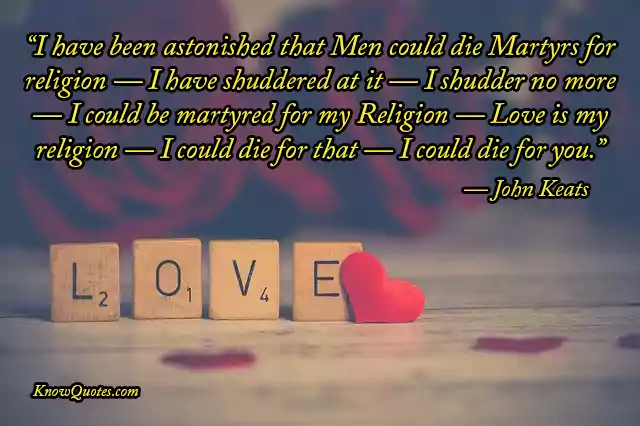 What does cheesy mean in love?
There's no one definitive answer to this question, as the meaning of "cheesy" can vary depending on who you ask. Generally speaking, though, if someone refers to something as "cheesy" in the context of love, they're likely indicating that it's overly sentimental, corny, or perhaps even clichéd. In other words, it's the kind of thing that might make you groan or roll your eyes rather than feel touched or moved.
What is the best quotes for girlfriend?
There is no definitive answer to this question as everyone's taste in quotes will differ. However, some popular quotes that could be used for a girlfriend include:
"I love you more than anything in this world." "You're my reason for everything." "I can't imagine my life without you."
What are some deep love quotes?
There are many deep love quotes that can be found online and in books. Some of these quotes may resonate with you and your partner, while others may not. However, all of these quotes capture the essence of what it means to be deeply in love with someone. Here are some of our favorite deep love quotes:
"To love deeply in one direction makes us more loving in all others." – Rabindranath Tagore
" To live is the rarest thing in the world. Most people exist, that is all. " – Mark Twain
" In life there are so many reasons to love, to be fond of, to like… and most of them are small… but I have fallen in love. " – Sherrie Shabda
" So many people complain about the lack of time they have to spend with the people they love; they never realize that the time they do have is wasted. " – Dr. Robert Anthony Francescutti
" Love is the one thing that can conquer all. " – Agatha Christie
" Love is a place where you can go anytime, even if someone is sick or you have work to do. " – Arijit Banerjee
Love quotes can be corny, but they can also be sweet and romantic. If you're looking for something corny to say to your loved one, try one of these quotes. Who knows, they might just appreciate the gesture.