New Relationship Quotes for Her
If you're in a new relationship and looking for some quotes to text your partner, look no further. Here are some of the best New Relationship Quotes for Her that will make her heart melt.
Looking for the perfect quote to describe your new relationship? Check out our list of the best New Relationship Quotes for Her!
New Relationship Quotes for Her
"Is it possible that you are better than the man of my dreams? I didn't think I could meet someone better than my wildest imaginings, but I have with you." – Unknown
"Trust in a relationship is very crucial. Without trust, a relationship cannot last as a healthy and happy bond."–Alana Johnson‍
"It's not how long you've been with someone that matters, but rather the love you share in your heart."–Unknown
"Fall in love with someone who makes you glad to be different."–Sue Zhao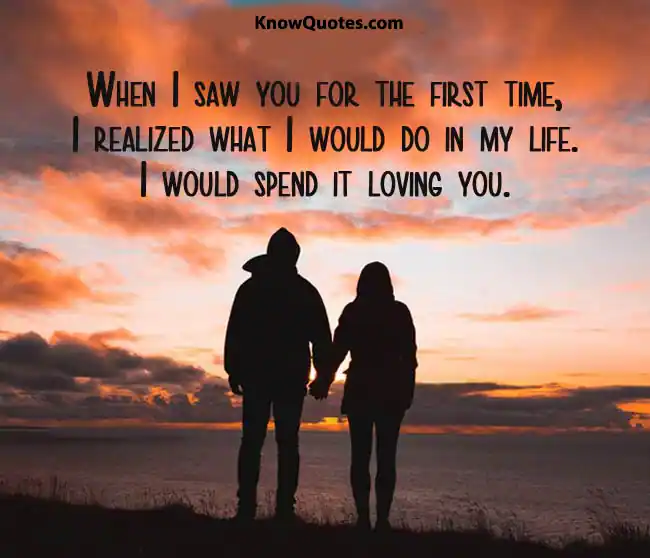 Love Quotes for Her From the Heart
"I want you to know that I'm not like the women in your past. I see the real you, and I wake up every day excited to know more about you." – Barrie Davenport
"I'm addicted to the way I feel when I'm thinking about you." – Fall Out Boy
"Love is friendship that has caught on fire." – Ann Landers
"When a woman is talking to you, listen to what she says with her eyes."–Victor Hugo‍
"The royal road to a man's heart is to talk to him about the things he treasures most."–Dale Carnegie
"Don't give up at the first signs of friction: only through clear communication, flexibility and willingness to adapt can you find a relationship that will weather the storms of life."–Tom Miles‍
Love Quotes for Her Short
"Never above you. Never below you. Always beside you." — Walter Winchell
"I love that you are my person, and I am yours, that whatever door we come to, we will open together." – A. R. Asher
"When I saw you, I fell in love, and you smiled because you knew it." – Arrigo Boito
"What started out as attraction has blossomed into love. May we grow together now as we discover one another."
"Love is when you meet someone who tells you something new about yourself."–Andre Bretton‍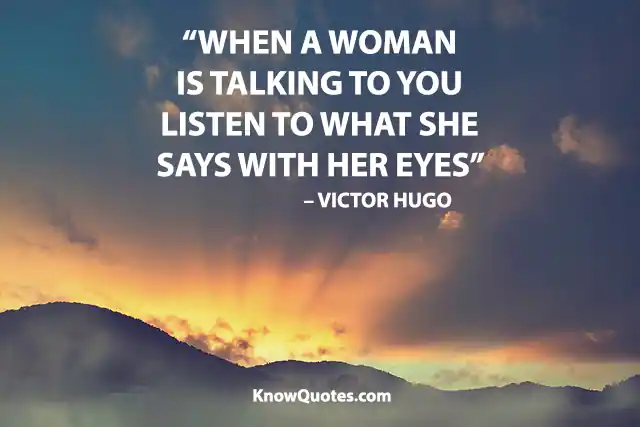 New Relationship Quotes for Her
"The beginning of love is to let those we love be perfectly themselves, and not to twist them to fit our own image. Otherwise, we love only the reflection of ourselves we find in them."–Thomas Merton‍
"Whatever our souls are made of, his and mine are the same." — Emily Brontë
"The minute I heard my first love story – I started looking for you, not knowing how blind that was. Lovers don't finally meet somewhere – they're in each other all along." ― Rumi
"The most important thing in life is to learn how to give out love, and to let it come in." — Morrie Schwartz
Love Quotes for Her Romantic
"New love may soar and plummet as it ebbs and flows, but what remains are the things we've discovered about each other. I'd do it all again because it led us to this love we share today."
"A world of joy can be found in a simple moment shared between kindred spirits who care for each other the way we do."
"Just the idea of losing you is enough to make me realize how time is irrelevant when it comes to how deeply I hold you in my heart. I'm so glad we found one another."
"You make me feel like I am everywhere when I am right here, completely still with you." ― Crystal Woods
Love Quotes for Her Good Morning
"Through you, I realised that life gave me everything." ― Maxime Lagacé
"Alone we can do so little; together we can do so much." ― Helen Keller
"Always remember the three R's of new relationships: respect one another, revel in the wonder, and reach out with kindness every chance you get."
"Have you ever felt your heart race while on a roller coaster, flutter at the idea of your most coveted toy on Christmas Eve, or be soothed when you sit down after a run? I felt all that combined the moment we met. You still thrill me in every wonderful way!"
Love Quotes for Her in the Morning
"Being together and doing nothing can be the best way to spend time that means everything."
"Let yourself be silently drawn by the stronger pull of what you really love." ― Rumi
"For you see, each day I love you more / Today more than yesterday and less than tomorrow." ― Rosemonde Gérard
"I knew you were special from the moment we met. How I'm looking forward to all of our tomorrows."
"Love at first sight has nothing on how special love at first talk is. I've cherished all our getting-to-know-you moments we've shared. May they go on and on!"
"Love is the beginning of the journey, its end, and the journey itself." ― Deepak Chopra
What Do You Say to a Girl in a New Relationship?
There is no one perfect answer to this question, but some things you might want to say to a girl in a new relationship include expressing your happiness at being with her, telling her how much you care about her, and expressing your excitement for the future together. Whatever you say, be sure to be genuine, honest, and authentic with your words to truly show how you feel.
How Do You Wish Someone a New Relationship?
There are a few different ways you can wish someone a new relationship. You can say something like, "I hope you find the relationship you're looking for," or "I hope you find happiness in a new relationship." You can also simply say, "I wish you the best in your new relationship." Whatever you say, make sure you sound sincere and genuine.
What Words Make a Girl Feel Special?
There are many words that can make a girl feel special. Some of these words include: beautiful, special, loved, and appreciated. Each word has its own unique meaning and can make a girl feel special in different ways. It is important to choose the right word(s) based on the girl's personality and what will make her feel the most special.
What Is the Best Relationship Quote?
There are many different relationship quotes that can be considered the best. It really depends on what you are looking for in a quote and what you feel best suits your relationship. Some people might find a quote that is funny and relatable to be the best, while others might find a quote that is more serious and heartfelt to be the best. Ultimately, it is up to you to decide what relationship quote you feel is the best for you and your relationship.
The author offers a selection of New Relationship Quotes for Her that can be used to express the joy, excitement, and uncertainty that comes with starting something new. Whether it's a new love, a new job, or a new adventure, these quotes capture the feeling of embarking on something unknown. They're a reminder that even though starting something new can be scary, it can also be incredibly exciting.