30 Best October Inspirational Quotes
A new month means new opportunities, and what better way to start off October than with some October Inspirational Quotes? These quotes will remind you to stay positive and motivated as you take on whatever the month throws your way. So read on for some words of wisdom, and get ready to conquer October!
October is a month of change. The leaves start to change color and the weather gets cooler. This is a time to enjoy the outdoors before the cold of winter sets in. October is also a time to take care of some final chores around the house before the snow and cold make it too difficult to do them.
Need some inspiration to get through the month? Check out our selection of October inspirational quotes!
29+ Best October Inspirational Quotes
"Just as a painter needs light in order to put the finishing touches to his picture, so I need an inner light, which I feel I never have enough of in the autumn." – Leo Tolstoy
"Nothing on earth is so beautiful as the final haul on Halloween night." – Steve Almond
"There is a child in every one of us who is still a trick-or-treater looking for a brightly lit front porch." – Robert Brault
"Believe nothing you hear, and only one half that you see." – Edgar Allan Poe
"Is not this a true autumn day? Just the still melancholy that I love—that makes life and nature harmonize." – George Eliot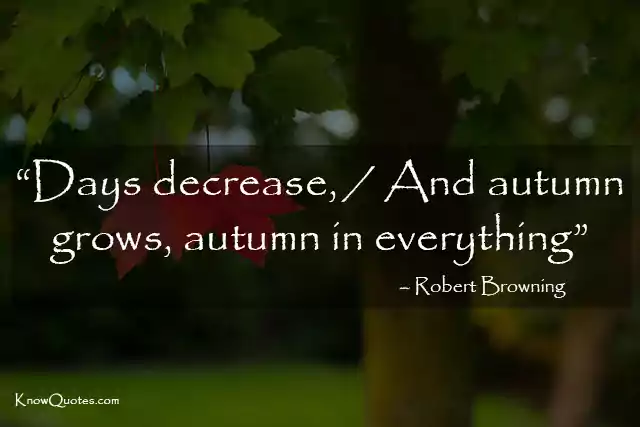 Hello October Inspirational Quotes
"Climb the mountains and get their good tidings. Nature's peace will flow into you as sunshine flows into trees. The winds will blow their own freshness into you, and the storms their energy, while cares will drop away from you like the leaves of Autumn." – John Muir, The Mountains of California
"If human beings had genuine courage, they'd wear their costumes every day of the year, not just on Halloween." – Douglas Coupland
"Halloween is not only about putting on a costume, but it's about finding the imagination and costume within ourselves." – Elvis Duran
"The dead rise again, bats fly, terror strikes and screams echo, for tonight it's Halloween." – Unknown
2nd October Inspirational Quotes
"Autumn…the year's last, loveliest smile." – John Howard Bryant, Indian Summer
"Fall has always been my favorite season. The time when everything bursts with its last beauty, as if nature had been saving up all year for the grand finale." – Lauren DeStefano
"Autumn is as joyful and sweet as an untimely end." – Rémy de Gourmont
"A mask tells us more than a face." – Oscar Wilde
"We make up horrors to help us cope with the real ones." – Stephen King
"Do you believe in destiny? That even the powers of time can be altered for a single purpose?" – Dracula (1992)
Welcome October Inspirational Quotes
"Never let me lose what I have gained, and adorn the branches of your river with leaves of my estranged Autumn." – Federico García Lorca
"Autumn leaves don't fall, they fly. They take their time and wander on this their only chance to soar." – Delia Owens
"For the strength of the pack is the wolf, and the strength of the wolf is the pack." – Rudyard Kipling
October Quotes Inspirational
"There is no such thing as a 'self-made' man. We are made up of thousands of others. Everyone who has ever done a kind deed for us." – George Burton Adam
Fall colors are funny. They're so bright and intense and beautiful. It's like nature is trying to fill you up with color, to saturate you so you can stockpile it before winter turns everything muted and dreary." – Siobhan Vivian
"The leaves fall, the wind blows, and the farm country slowly changes from the summer cottons into its winter wools." – Henry Beston
"Alone we can do so little, together we can do so much." – Helen Keller
Inspirational October Quotes
"Within sorrow is grace. When we come close to those things that break us down, we touch those things that also break us open. And in that breaking open, we uncover our true nature." – Wayne Muller
"Days decrease, / And autumn grows, autumn in everything." – Robert Browning
"Do not follow the ideas of others, but learn to listen to the voice within yourself. Your body and mind will become clear and you will realize the unity of all things." – Dogen
"We are each other's harvest, we are each other's business, we are each other's magnitude and bond." – Gwendolyn Brooks.
Inspirational Quotes for October
"We cannot be separated in interest or divided in purpose. We stand together until the end." – Woodrow T. Wilson
"Coming together is a beginning. Keeping together is progress. Working together is success." – Henry Ford
"The deepest level of communication is not communication, but communion. It is wordless…beyond speech…beyond concept." – Thomas Merton
"No doubt, unity is something to be desired, to be striven for, but it cannot be willed by mere declarations." – Theodore Bikel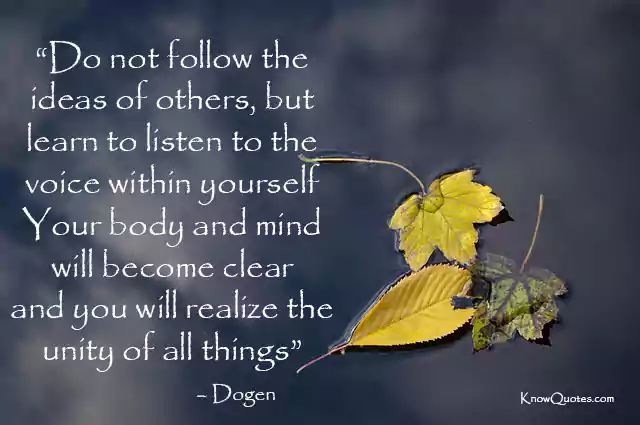 What Is the Saying for October?
The saying for October is "The early bird gets the worm." This means that if you want to be successful, you need to start working early.
What Is a Positive Quote for the Day?
A positive quote for the day is a great way to start your day on a positive note. It can be something as simple as a motivational quote or something more personal that speaks to you. A positive quote for the day can also be a great way to inspire others and make their day a little brighter. Whatever the reason, a positive quote is a great way to start your day off right.
What Are the Best Inspirational Quotes?
In times of hardship and adversity, an inspirational quote can be just the thing to give you a much-needed boost. Here are some of the best inspirational quotes to help you through tough times:
"You can't control the direction of the wind, but you can adjust your sails." –Jimmy Dean
"When you come to the end of your rope, tie a knot and hold on." –Franklin D. Roosevelt
"If you want to live a happy life, tie it to a goal, not to people or things." –Albert Einstein
"If you can dream it, you can do it." –Walt Disney
"The only way to do great work is to love what you do." –Steve Jobs
"If you want to make your dreams come true, the first thing you have to do is wake up." –J.M. Power
How Do You Say Happy October?
In the United States, we say "Happy October!" to wish someone a happy month. October is a month of autumn in the Northern Hemisphere and spring in the Southern Hemisphere. It is also a time for Halloween, a holiday celebrated by many people around the world.
The blog post October Inspirational Quotes is a collection of quotes that can inspire people to be their best selves. The quotes are all from different people, and they each have unique perspectives. The quotes can remind people to be grateful for what they have, to be kind to others, and to always keep learning.