If you're looking for a little inspiration, these Positive Thought Quotes are just what you need. Whether you're facing a challenging situation or just need a pick-me-up, these quotes will help you stay positive and motivated. So read on, and let these words of wisdom lift your spirits.
Looking for some inspiration? Check out our collection of Positive Thought Quotes. Whether you need a pick-me-up for yourself or want to share some words of wisdom with a friend, these quotes will help you stay positive and motivated.
Positive Thought Quotes
"Life is like a game of chess.
To win you have to make a move.
Knowing which move to make comes with IN-SIGHT
and knowledge, and by learning the lessons that are
acculated along the way.
We become each and every piece within the game called life!"
― Allan Rufus, The Master's Sacred Knowledge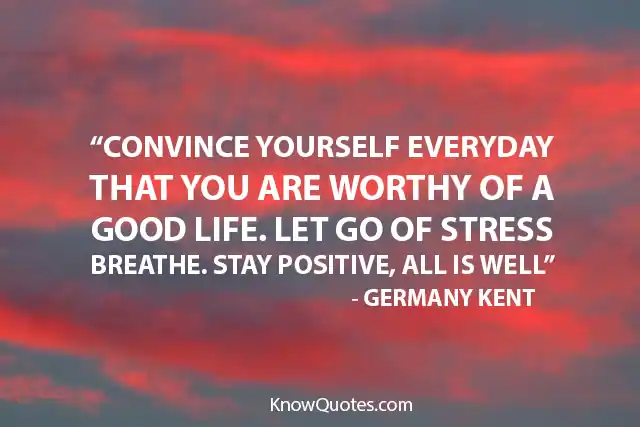 Positive Thought Quotes for the Day
"Optimism is joyful searching; pessimism is a prison of fear and a clutching at illusionary safety." Kathleen A. Brehony
"There are some things you learn best in calm, and some in the storm." Willa Cather
"Dwelling on the negative simply contributes to its power." Shirley MacLaine
"Reality is a projection of your thoughts or the things you habitually think about."
― Stephen Richards
"Remember, you have been criticizing yourself for years and it hasn't worked. Try approving of yourself and see what happens."
― LOUISE L. HAY, You Can Heal Your Life
Positive Thought Quotes About Love
"The positive force of love can create anything good, increase the good things, and change anything negative in your life." Rhonda Byrne
"The greatest gift you can ever give another person is your own happiness." Esther Hicks
"Be strong because things will get better. It may be stormy now but it never rains forever." Evan Carmichael
"Believing in negative thoughts is the single greatest obstruction to success."
― Charles F. Glassman, Brain Drain The Breakthrough That Will Change Your Life
"When a flower doesn't bloom, you fix the environment in which it grows, not the flower."
― Alexander Den Heijer
Positive Thought Quotes and Saying
"You've been criticising yourself for years and it hasn't worked. Try approving of yourself and see what happens."
― Louise Hay
"The struggle you're in today is developing the strength you need tomorrow." —Robert Tew
"Surround yourself with positive people that lift, motivate, and inspire you." Joel Osteen
"You cannot hang out with negative people and expect to live a positive life." Joel Osteen
"Don't brood. Get on with living and loving. You don't have forever." Leo Buscaglia
"Never underestimate the power you have to take your life in a new direction."
― Germany Kent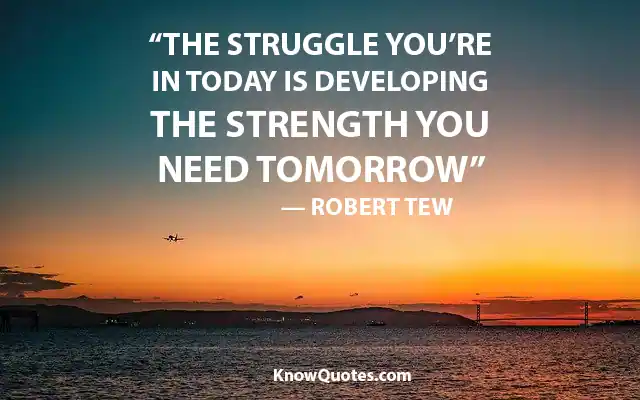 One Positive Thought Quotes
"Convince yourself everyday that you are worthy of a good life. Let go of stress, breathe. Stay positive, all is well."
― Germany Kent
"Success in life is not for those who run fast, but for those who keep running and always on the move."
― Bangambiki Habyarimana, Pearls Of Eternity
"The only time you fail is when you fall down and stay down." —Stephen Richards
 "Don't cry because it's over, smile because it happened." —Dr. Seuss
One Small Positive Thought Quotes
"Blessed are those who can give without remembering and take without forgetting." —Bernard Meltzer
"The difference between ordinary and extraordinary is that little extra." —Jimmy Johnson
"Every day is a good day. There is something to learn, care and celebrate."
― Amit Ray, Walking the Path of Compassion
"Echo of your thoughts are more important than your actions because that has greater impact on the world."
― Amit Ray
Positive Mindset Quotes
"There is too much negativity in the world. Do your best to make sure you aren't contributing to it."
― Germany Kent
"Keep your face to the sunshine and you cannot see a shadow." —Helen Keller
"Once you replace negative thoughts with positive ones, you'll start having positive results." —Willie Nelson
"Attitude is a little thing that makes a big difference." —Winston Churchill
"Without enthusiasm then what we have surrounded ourselves with becomes worthless."
― Stephen Richards
Inspirational Thought of the Day
"Becoming wealthy is about accumulating wealth."
― Stephen Richards
"Do not invest time and money into yourself to have others completely destroy it!"
― Stephen Richards
"Think of all the beauty still left around you and be happy."—Anne Frank
"You have the power to accomplish everything you set out to do today."
"Every day may not be good, but there is something good in every day."
"Learning to distance yourself from all the negativity is one of the greatest lessons to achieve inner peace."
Positive Attitude Thought of the Day
"Every morning you have two choices; radiate positive energy or radiate opposite to that. Choice is yours."
― Amit Ray, Beautify your Breath – Beautify your Life
"If you change the way you look at things, the things you look at change." —Wayne Dyer
"They say a person needs just three things to be truly happy in this world: Someone to love, something to do, and something to hope for." —Tom Bodett
"Beliefs that are good promote your potential and enhance your unique special qualities."
― Deborah Day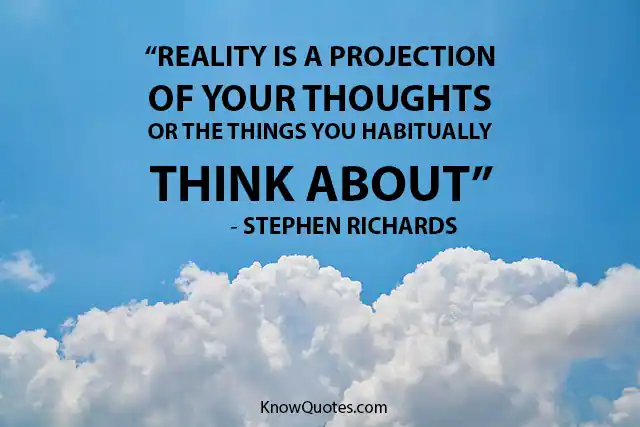 Positive Thoughts in English
"For every minute you are angry you lose sixty seconds of happiness." —Ralph Waldo Emerson
"In three words I can sum up everything I've learned about life: it goes on." —Robert Frost
"Out of suffering have emerged the strongest souls; the most massive characters are seared with scars." —Kahlil Gibran
What Are 5 Positive Quotes?
"The best way to find out if you can trust somebody is to trust them." – Ernest Hemingway
"To be yourself in a world that is constantly trying to make you something else is the greatest accomplishment." – Ralph Waldo Emerson
"Believe you can and you're halfway there." – Theodore Roosevelt
"What you get by achieving your goals is not as important as what you become by achieving your goals." – Zig Ziglar
"The only way to do great work is to love what you do." – Steve Jobs
What Are Some Positive Thinking Quotes?
Positive thinking is a mental and emotional attitude that focuses on the good and optimistic aspects of life. It is a belief that good things will happen and that negative experiences are temporary. People who think positively are hopeful and have a more positive outlook on life. They are also more likely to take action and be successful in achieving their goals.
"The best way to pay for a lovely moment is to enjoy it." – Richard Bach
"Positive thinking will let you do everything better than negative thinking will." – Zig Ziglar
"I am thankful for what I am and have. My Thanksgiving is perpetual." – Henry David Thoreau
"An attitude of positive expectation is the mark of the superior personality." – Brian Tracy
What Is Today's Positive Quote?
Today's positive quote is: "You can't be a real country unless you have a beer and an airline– it helps if you have some kind of a football team, or some nuclear weapons, but at the very least you need a beer." –Frank Zappa
Positive Thought Quotes is a collection of quotes that inspire positive thinking. The quotes come from a variety of sources, including famous people, philosophers, and everyday people. The quotes remind us that our thoughts create our reality, and that we should choose our thoughts carefully.