Quotes About Books and Reading
There is nothing like curling up with a good book and getting lost in its pages. Reading has a way of transporting us to different worlds and giving us new perspectives. It's no wonder that so many famous people have spoken about the power of books and reading. In this blog post, we'll explore some of the best quotes about books and reading.
If you're looking for a little inspiration to get you through your reading slump, look no further than these quotes about books and reading.
Quotes About Books and Reading
"Today a reader, tomorrow a leader." – Margaret Fuller
"Long books, when read, are usually overpraised, because the reader wishes to convince others and himself that he has not wasted his time."
― E.M. Forster, Aspects of the Novel
"A word after a word after a word is power." – Margaret Atwood
"One glance at a book and you hear the voice of another person, perhaps someone dead for 1,000 years. To read is to voyage through time." – Carl Sagan
"In my whole life, I have known no wise people (over a broad subject matter area) who didn't read all the time — none, zero. You'd be amazed at how much Warren reads–and at how much I read. My children laugh at me. They think I'm a book with a couple of legs sticking out."
― Charles T. Munger, Poor Charlie's Almanack: The Wit and Wisdom of Charles T. Munger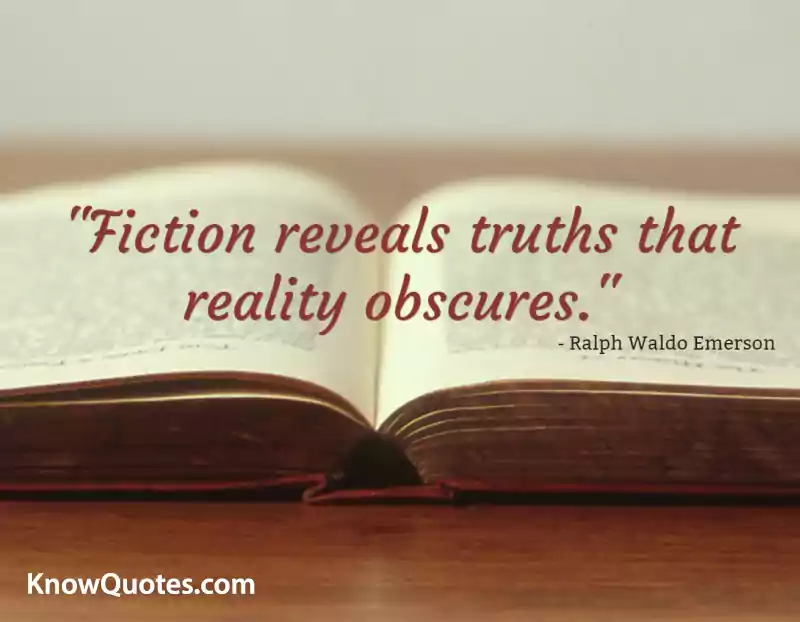 Quotes About Books and Reading Goodreads
"Show me a family of readers, and I will show you the people who move the world." – Napoleon Bonaparte
"A book is a garden, an orchard, a storehouse, a party, a company by the way, a counselor, a multitude of counselors." – Charles Baudelaire
"She'd become an English major for the purest and dullest of reasons: because she loved to read."
― Jeffrey Eugenides, The Marriage Plot
Quotes About Books and Reading by Authors
"For one who reads, there is no limit to the number of lives that may be lived, for fiction, biography, and history offer an inexhaustible number of lives in many parts of the world, in all periods of time."
― Louis L'Amour
"When I look back, I am so impressed again with the life-giving power of literature. If I were a young person today, trying to gain a sense of myself in the world, I would do that again by reading, just as I did when I was young." – Maya Angelou
"Reading should not be presented to children as a chore, a duty. It should be offered as a gift." – Kate DiCamillo
Famous Quotes About Books and Reading
"When I read a book, I put in all the imagination I can, so that it is almost like writing the book as well as reading it – or rather, it is like living it. It makes reading so much more exciting, but I don't suppose many people try to do it."
― Dodie Smith, I Capture the Castle
"A book lying idle on a shelf is wasted ammunition. Like money, books must be kept in constant circulation… A book is not only a friend, it makes friends for you. When you have possessed a book with mind and spirit, you are enriched. But when you pass it on you are enriched threefold."
― Henry Miller, The Books in My Life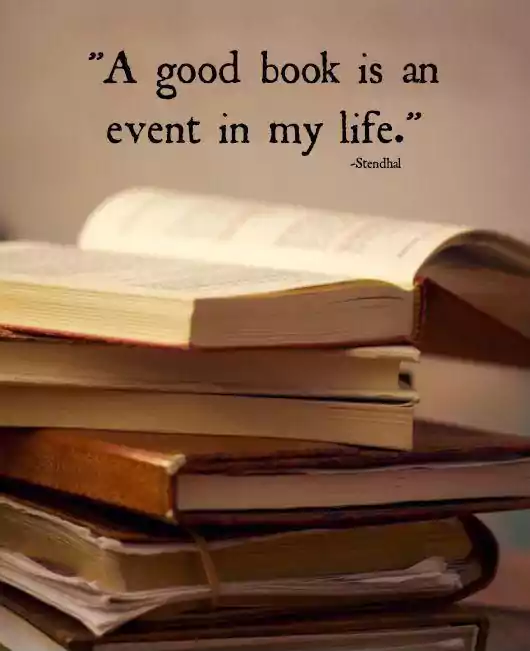 Best Quotes About Books and Reading
"I think books are like people, in the sense that they'll turn up in your life when you most need them." – Emma Thompson
"It wasn't until I started reading and found books they wouldn't let us read in school that I discovered you could be insane and happy and have a good life without being like everybody else." – John Waters
"You know that feeling," she said, "when you are reading a book, and you know that it is going to be a tragedy; you can feel the cold and darkness coming, see the net drawing tight around the characters who live and breathe on the pages. But you are tied to the story as if being dragged behind a carriage and you cannot let go or turn the course aside."
― Cassandra Clare, Clockwork Princess
Short Quotes About Books and Reading
"Maybe this is why we read, and why in moments of darkness we return to books: to find words for what we already know."
― Alberto Manguel, A Reading Diary: A Passionate Reader's Reflections on a Year of Books
"Books are a uniquely portable magic." – Stephen King
"Books are mirrors: You only see in them what you already have inside you." – Carlos Ruiz Zafón
"Let's be reasonable and add an eighth day to the week that is devoted exclusively to reading." – Lena Dunham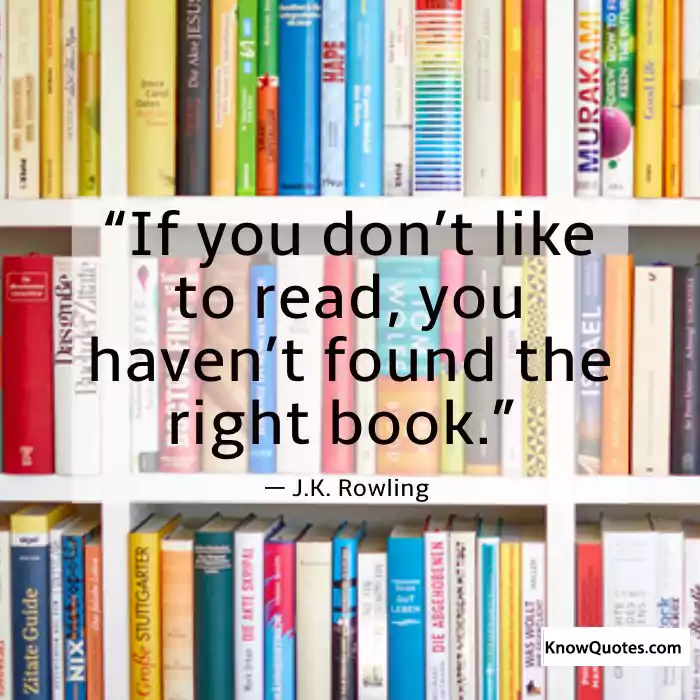 Good Quotes About Books and Reading
"Some books leave us free and some books make us free." – Ralph Waldo Emerson
"A reader lives a thousand lives before he dies, said Jojen. The man who never reads lives only one."
― George R.R. Martin, A Dance with Dragons
"If you don't like to read, you haven't found the right book." – J.K. Rowling
"I can feel infinitely alive curled up on the sofa reading a book." – Benedict Cumberbatch
What Is a Famous Quote About Reading?
A famous quote about reading is "The more that you read, the more things you will know. The more that you learn, the more places you'll go." – Dr. Seuss. This quote is perfect for anyone who loves to read, and it's a great way to encourage others to read more often.
What Are Good Quotes for a Book?
A good quote for a book is something that speaks to the theme or overall message of the story. It should be something that makes the reader think about the book in a new and deeper way. Here are a few good quotes for books:
"A story is a promise the author makes to the reader." – Margaret Atwood
"Books are uniquely portable magic." – Stephen King
"There is no friend as loyal as a book." – Ernest Hemingway
Why Books Are Great Quotes?
Books are great quotes because they provide a source of inspiration and motivation. They can also be used as a tool to teach and entertain.
What Are Captions for Reading?
Captions for reading are text that appears on the screen along with the video to provide context for the viewer. This can be helpful for viewers who are hard of hearing or who speak a different language than the audio track. Captions can also be used to provide translations of the dialogue.
This is a great blog post for anyone who loves to read. It has some amazing quotes about books and reading that will inspire you to pick up a book and start reading.