We all have those days where everything seems to be going wrong. But during those tough times, it's important to remember that there is still beauty in the world. These quotes about happy life will help remind you of the good things in life, and help you get through the tough times.
Looking for some quotes about happiness in life? Here are some of the best Quotes About Happy Life to help you stay positive and motivated!
Quotes About Happy Life
"It does not matter how long you are spending on the earth, how much money you have gathered or how much attention you have received. It is the amount of positive vibration you have radiated in life that matters,"
― Amit Ray, Meditation: Insights and Inspirations
"You make me complete, you make me keep smiling for no reason, you make me who I am today." – Unknown
"What is happiness? Happiness means to cook together, laugh together, observe the meteor shower, make common plans and fulfill them together. Happiness for me is you." – Unknown
"Dance. Smile. Giggle. Marvel. TRUST. HOPE. LOVE. WISH. BELIEVE. Most of all, enjoy every moment of the journey, and appreciate where you are at this moment instead of always focusing on how far you have to go."
― Mandy Hale, The Single Woman: Life, Love, and a Dash of Sass
Quotes About Happy Life With Family
"A relationship will either make the majority of your life happy or miserable. It is important to take your time and make sure that it is a wise choice before making a commitment."
― Pamela Cummins, Psychic Wisdom on Love and Relationships
"The best kind of people are the ones that come into your life and make you see the sun where you once saw clouds. The people that believe in you so much, you start to believe in yourself too. The people who love you simply for being you. The once in a lifetime kind of people." – Kate Lattey
"A loyal friend laughs at your jokes when they're not so good, and sympathizes with your problems when they're not so bad." – Arnold H. Glasgow
"I figure, sometimes, bad things happen to us so we can achieve a higher purpose and attain greater happiness and fulfillment in life."
― Omoakhuana Anthonia
Quotes About Happy Life and Smile
"At the end of the day, it's your life. If you turn out good, the world celebrates you and with you (not minding how you achieved it). If bad, they abandon you (even if they gave you the advice that led you to doom). Just be you and follow your heart."
― Omoakhuana Anthonia
"Did I ever tell you how you make me feel? You make me happy so effortlessly like it is no big deal. All the excitement in my life that you bring makes my heart leap in joy and sing." – Unknown
"I never want to stop making memories with you" – Unknown
"What is the call of your soul? What does it want? Your soul wants to be happy. Knowingly or unknowingly that is what you are working for, to make your soul happy."
― Garima Dixit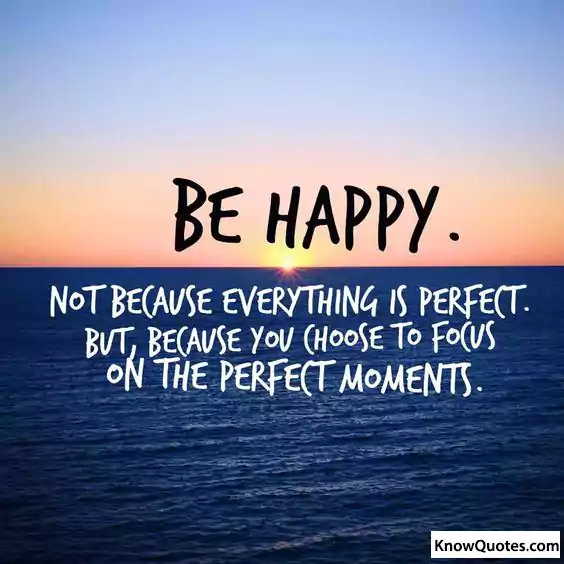 Quotes About Happy Life and Love
"People go around confusing happiness with a place. They go off looking for it in oceans or in the mountains, spending life on some desperate search party to nowhere. Truth is, the only state where happiness lives is your state of mind. You have to find happiness where you are."
― Susie Newman
"Thank you so much for making me smile, for making me laugh and always pushing me to go after my dreams and not letting me fail. Thank you for being you. You are my rock and you make me feel confident in myself!" – Unknown
"So many of my smiles begin with you." – Unknown
"You might not have been my first love, but you were the love that made all the other loves irrelevant." – Rupi Kaur
Quotes About Happy Life Tagalog
"Let us be grateful to people who make us happy, they are the charming gardeners who make our souls blossom." – Marcel Proust
"You're you, just you, and that's all I could ever want." – Unknown
"It was only a sunny smile, and little it cost in the giving, but like morning light it scattered the night and made the day worth living." – F. Scott Fitzgerald
Quotes About Happy Life for Instagram
"Every single day I want you to be happy and full of joy, just like you make me happy by just passing through my mind." – Donna White
"I just want to tell you that you make me happy and I think I can never thank you enough for it." – Unknown
"I could stay like this, looking at your eyes forever, because I would know that I would be in my favorite place for eternity." – Ana Vasquez
What Are 5 Quotes About Happiness?
1. "The greatest happiness you can have is knowing that you do not necessarily require happiness." – William Saroyan
2. "The greatest happiness is to know the source of unhappiness." – Fyodor Dostoevsky
3. "Most people are about as happy as they make up their minds to be." – Abraham Lincoln
4. "Happiness is not a goal; it is a by-product." – Eleanor Roosevelt
5. "You will never be happy if you continue to search for what happiness consists of. You will never live if you are looking for the meaning of life." – Albert Camus
What Is the Best Saying in Life?
There are many great sayings in life that can provide guidance, inspiration, and comfort. However, when it comes to finding the best saying, it really depends on what you are looking for and what resonates with you personally. Some of the most popular sayings include "life is what you make it," "happiness is a choice," and "attitude is everything." While all of these are great sayings that can offer a lot of wisdom, the best saying in life is the one that speaks to you on a personal level and helps you to live your life in a way that is authentic and fulfilling.
What Are Some Positive Life Quotes?
There are many positive life quotes that can inspire and motivate people. Some of these quotes are:
"You can't control everything. Sometimes you just need to relax and float with the tide."
"Every morning we are born again. What we do today matters most."
"Don't be afraid to give up the good to go for the best."
"Believe you can and you're halfway there."
"Don't watch the clock; do what it does. Keep going."
"The best way to find out if you can trust somebody is to trust them."
"To live a creative life, we must lose our fear of being wrong."
"What lies behind us and what lies before us are tiny matters compared to what lies within us."
The author of the blog post "Quotes About Happy Life" has compiled a list of quotes about happiness from a variety of sources. The quotes provide a range of perspectives on what happiness is and how to achieve it. The author's own view is that happiness is something that comes from within, and that we all have the ability to create our own happiness.