We have all been hurt at some point in our lives, whether it was by a family member, friend, or partner. While it is never easy to deal with, there are ways to get through the pain. These Quotes When You Are Hurt can help you heal and move on.
If you're hurting, sometimes the best thing you can do is read some Quotes When You Are Hurt. These quotes can help you feel less alone and understand that you're not the only one who has ever felt this way.
Quotes When You Are Hurt
"You've gotta dance like there's nobody watching,
Love like you'll never be hurt,
Sing like there's nobody listening,
And live like it's heaven on earth."
― William W. Purkey
"One is never wounded by the love one gives, only by the love one expects." – Marty Rubin
"Our prime purpose in this life is to help others. And if you can't help them, at least don't hurt them." – Dalai Lama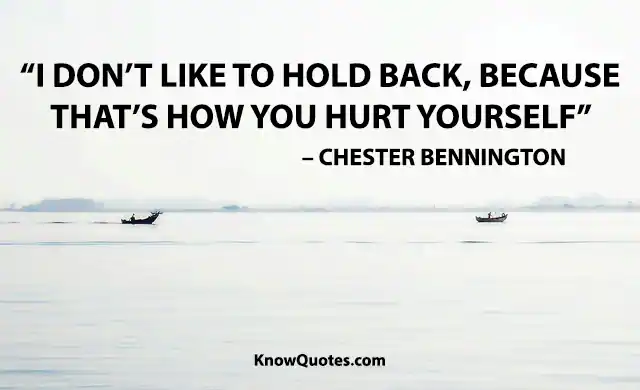 Quotes When You Are Hurt by Someone
"Nothing else wounds so deeply and irreparably. Nothing else robs us of hope so much as being unloved by one we love." – Clive Barker
"Some old wounds never truly heal, and bleed again at the slightest word."
― George R.R. Martin, A Game of Thrones
"The reason it hurts so much to separate is because our souls are connected."
― Nicholas Sparks
Quotes When You Are Hurt by Someone You Love
"We hurt so much because we have lost a part of ourselves. If we have loved much, we must have given much also, and when everything's over, we feel as though we have lost everything." – Jocelyn Soriano
"Stab the body and it heals, but injure the heart and the wound lasts a lifetime." – Mineko Iwasaki
"One of the most courageous decisions you'll ever make is to finally let go of what is hurting your heart and soul." – Brigitte Nicole
"I have learned now that while those who speak about one's miseries usually hurt, those who keep silence hurt more."
― C. S. Lewis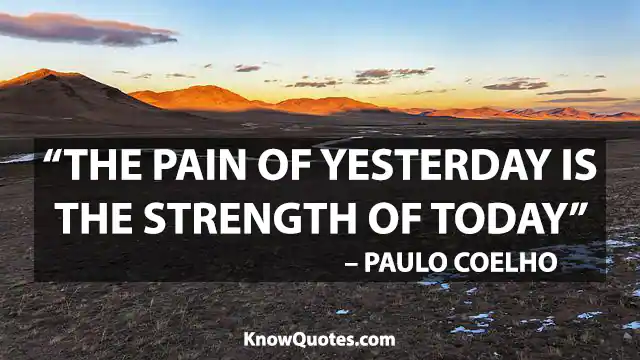 Quotes When You Are Hurt by Your Best Friend
"The worst type of crying wasn't the kind everyone could see–the wailing on street corners, the tearing at clothes. No, the worst kind happened when your soul wept and no matter what you did, there was no way to comfort it. A section withered and became a scar on the part of your soul that survived. For people like me and Echo, our souls contained more scar tissue than life."
― Katie McGarry, Pushing the Limits
"If they keep hurting you, love them, and stay or love yourself and leave." – Sonya Parker
"It hurts because it matters." – John Green
Quotes When You Are Hurt by Your Loved One
"Disappointment hurts more than pain." – Unknown
"Pain is a pesky part of being human, I've learned it feels like a stab wound to the heart, something I wish we could all do without, in our lives here. Pain is a sudden hurt that can't be escaped. But then I have also learned that because of pain, I can feel the beauty, tenderness, and freedom of healing. Pain feels like a fast stab wound to the heart. But then healing feels like the wind against your face when you are spreading your wings and flying through the air! We may not have wings growing out of our backs, but healing is the closest thing that will give us that wind against our faces."
― C. JoyBell C.
Emotional Quotes When You Are Hurt
"That's the funny thing about old hurts―they just wait for new heartache to come along and then show up, just as sharp and horrible as the first day you woke up with the world changed all around you." – Lilith Saintcrow
"A man is not hurt so much by what happens, as by his opinion of what happens." – Michel de Montaigne
"I don't like to hold back, because that's how you hurt yourself." – Chester Bennington
"Of course I'll hurt you. Of course you'll hurt me. Of course we will hurt each other. But this is the very condition of existence. To become spring, means accepting the risk of winter. To become presence, means accepting the risk of absence."
― Antoine de Saint-Exupéry, Manon, Ballerina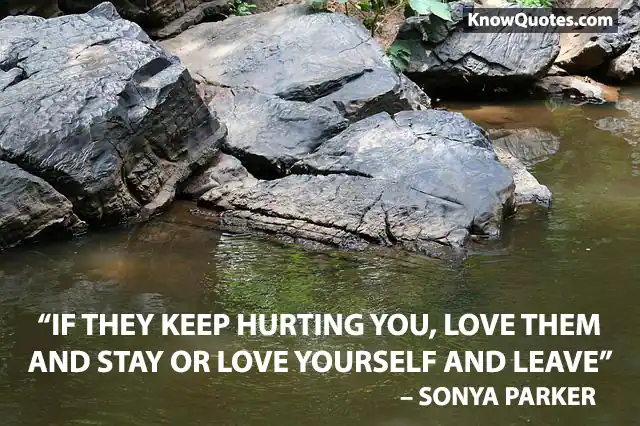 Love Quotes When You Are Hurt
"But I have been too deeply hurt, Sam. I tried to save the Shire, and it has been saved, but not for me. It must often be so, Sam, when things are in danger: some one has to give them up, lose them, so that others may keep them."
― J.R.R. Tolkien, The Return of the King
"The pain of yesterday is the strength of today." – Paulo Coelho
"The worst loss you've ever experienced is the greatest gift you can have." – Byron Katie
"We're getting hurt, but I'm a long-term investor." – Al-Waleed bin Talal
What to Say to Someone Who Hurt You?
If someone has hurt you, it can be difficult to know what to say. You might feel like you want to confront the person and tell them how they have hurt you. Alternatively, you might decide to say nothing and try to move on. There are no right or wrong answers, and what you say will depend on the situation and your relationship with the person. However, it is important to remember that you have a right to express how you feel, and you should do what is best for you.
When I Get My Feelings Hurt Quotes?
There are many different ways to deal with hurt feelings, and some people find that quotes can be helpful. If you're looking for inspiration on how to deal with your own hurt feelings, or you just want to see what others have said on the topic, check out these quotes about hurt feelings.
How Do You Comfort Someone in Pain Quotes?
There is no one answer to this question as everyone experiences pain differently and therefore requires different forms of comfort. However, some general things you can do to comfort someone in pain quotes include:
-Listening to them and letting them express how they are feeling
-Offering words of encouragement
-Helping them to find distractions from their pain
-Physical touch, such as a hug or gentle massage
-Providing them with a shoulder to cry on
-Making sure they are taking care of themselves physically and emotionally
What Hurts the Most in Love Quotes?
There are many hurtful things that can happen in a relationship, but sometimes it's the little things that can hurt the most. These love quotes capture some of the pain and heartache that can come from being in love.
The blog post "Quotes When You Are Hurt" is a collection of quotes about being hurt. The quotes are from a variety of sources, including the Bible, poems, and songs. The quotes offer comfort and encouragement to those who are hurting.