Spiritual Saying of the Day
Spiritual sayings are a great way to start your day. They can give you food for thought, inspire you, and help you to focus on what is important. A Spiritual Saying of the Day can be just the thing you need to start your day off right.
Looking for a daily dose of inspiration? Check out our Spiritual Saying of the Day! With a new saying each day, you're sure to find the motivation you need to start your day off right.
Spiritual Saying of the Day
"There is a reason for what happens. Don't ask, trust me."
"To understand everything is to forgive everything."
"Happiness keeps you sweet, trials keep you strong, sorrows keep you human, failures keep you humble, success keeps you glowing, but only GOD keeps you going!"

"God will never leave you empty. He will replace everything you lost. If He asks you to put something down, it's because He wants you to pick up something greater."

"I sought my God and my God I could not find. I sought my soul and my soul eluded me. I sought my brother to serve him in his need, and I found all three—my God, my soul, and thee."
Inspirational Quote of the Day
"Treat all creatures with kindness. That is the true religion."
"All grief is due to ignorance. People hurt others in their own happiness or in the self of happiness."
"The answer is within us. If we can't find peace and happiness there, it won't come from outside."
"Believe in yourself and all that you are. Know that there is something inside you that is greater than any obstacle." — Christian D. Larson
"Only in quiet waters, things mirror themselves undistorted. Only in a quiet mind is the adequate perception of the world." — Hans Margolius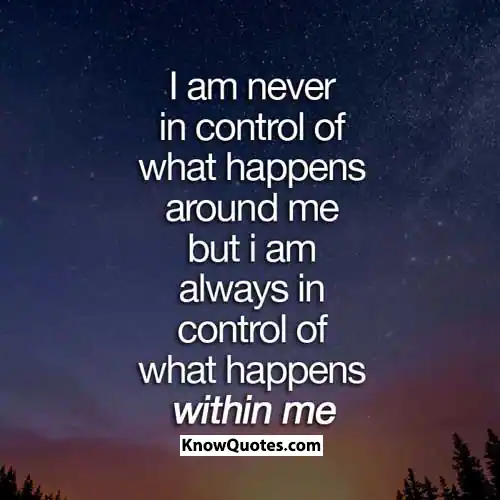 Good Morning Spiritual Quotes
"The ultimate lesson all of us have to learn is unconditional love, which includes not only others but ourselves as well." — Elisabeth Kubler Ross
"Anything that weakens you physically, mentally, and spiritually, rejects it like poison."
"No one saved us. No one else can. We must go our own way."
"The essence of the spiritual path is to overcome negative tendencies and increase positive potential."
"God is like software. He enters our life, scans our problems, edit our tensions, download solutions, delete all our worries, and save us."
"No matter where you are on your journey, that's exactly where you need to be. The next road is always ahead." — Oprah Winfrey
Spiritual Quotes for Today
"There is an alchemy in sorrow. It can be transmuted into wisdom, which, if it does not bring joy, can yet bring happiness." — Pearl Buck
"Silence & a smile are 2 powerful tools. Silence is a way to avoid many problems, A smile is a way to solve many problems."
"Awareness does not change you, but it rejects what you are not."
"When another door of happiness opens, but we often stare at it for so long that we do not see a single one open for ourselves."
"When you are going through the difficulty and wonder where God is, remember that the teacher is always quiet during the test."
Spiritual Quote of the Day
"Anybody can thank God for good things. But when you can thank God even in the bad things, your faith grows…"- Rick Warren
"The soul is healed by being with children."
"Good often takes you out of your life for no reason. Think before you tie them."
"A journey that resolves internal conflicts & contradictions that separate the mind from itself.
"Be patient with yourself. Self-growth is tender; it's holy ground. There's no greater investment." —  Stephen Covey
Spiritual Quotes of the Day
"God has a reason for allowing things to happen. We may never understand his wisdom, but we simply have to trust his will."

"We must be prepared to give up our planned life."
"The body is filled with sports, the mind is filled with laughter, & the mind is filled with joy.
"The measure of your maturity is the range of spirituality between your failures."
"What lies behind us and what lies before we are tiny matters compared to what lies within us."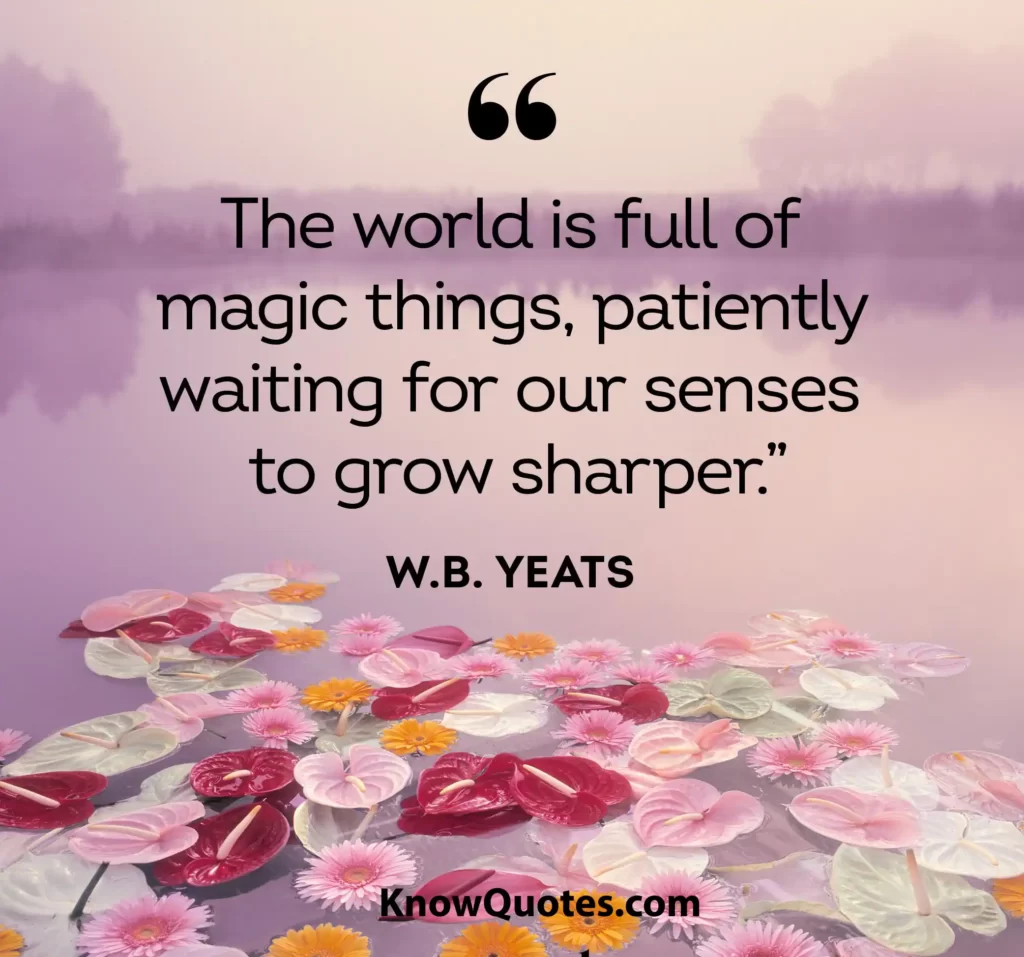 Spiritual Friend Quotes
"God is the mind that imagines physical reality. We are each like a cell in that mind." —Peter Shepherd
"Most obstacles melt away when we make up our minds to walk boldly through them." —  Orison Swett Marden
"Even if happiness forgets you a little bit, never completely forget about it." — Jacques Prevert
Spiritual Winter Solstice Quotes
"We must accept finite disappointment, but we must never lose infinite hope." —Martin Luther King Jr.
"You yourself, as much as anybody in the entire universe, deserve your love and affection." — Buddha
"Blessed are those who can give without remembering and take without forgetting." —Elizabeth Bibesco
What Is a Positive Quote for the Day?
A positive quote for the day is "Every day is a new opportunity. Seize it with gusto!" This quote is from author and motivational speaker, Zig Ziglar. It's a great quote to start the day with because it reminds us that every day is a new chance to do something great. So get out there and seize the day!
How Do You Wish a Spiritual Journey?
A spiritual journey is a process of discovery. It is a journey of the soul, a pilgrimage in which we seek to find our true nature and purpose. The spiritual journey is a process of self-transformation, a journey of healing and growth. It is a journey of awakening to our true nature and potential.
The spiritual journey is a process of letting go of what no longer serves us and of moving towards what is most true and real. It is a journey of opening our hearts and minds to new perspectives and new possibilities. It is a journey of discovery, of learning and expanding our horizons.
The spiritual journey is ultimately a journey to our own innermost being, to the depths of our soul. It is a journey to find our true self and our true purpose in life. It is a journey of self-realization, of coming home to ourselves.
What's a Positive Quote?
A positive quote is a quotation that is meant to inspire and motivate. It is often used as a tool to help people see the potential for good in their lives. Positive quotes can come from a variety of sources, including famous people, books, movies, and songs.
Spiritual Saying of the Day or affirmation to help readers start their day on a positive note. The sayings are varied and range from simple statements like "I am loved" to more complex affirmations like "I am open to miracles." The author provides a new saying every day, and encourages readers to share the sayings with others to spread positivity. Ultimately, the author's goal is to help readers start their day with a positive mindset, and to provide them with a daily dose of inspiration.