Top 36 Staying Positive in Tough Times Quotes
When life gets tough, it can be hard to stay positive. But as these quotes show, it's important to keep a positive outlook, even in the darkest of times.
When tough times come, it's important to stay positive. This can be difficult, but it's important to remember that things will eventually get better. Try to focus on the good things in your life, and be grateful for what you have. Spend time with positive people, and do things that make you happy. Avoid dwelling on negative thoughts, and instead try to think of solutions to the problems you're facing. Stay strong, and believe that things will improve.
Looking for some positivity? Check out our collection of Staying Positive in Tough Times Quotes.
Top 35+ Staying Positive in Tough Times Quotes
"Hope is important because it can make the present moment less difficult to bear. If we believe that tomorrow will be better, we can bear a hardship today." – Thich Nhat Hanh
"What lies behind you and what lies in front of you, pales in comparison to what lies inside of you." -Ralph Waldo Emerson
"The moment where you doubt you can fly, you cease for ever being able to do it." —Peter Pan J.M. Barrie
"Think and wonder. Wonder and think." —Dr. Suess
"Never let your head hang down. Never give up and sit down and grieve. Find another way. And don't pray when it rains if you don't pray when the sun shines." – Leroy Satchel Paige
Quotes on Staying Positive in Tough Times
"It is only in our darkest hours that we may discover the true strength of the brilliant light within ourselves that can never, ever, be dimmed." – Doe Zantamata
""Today is a good day to try." —Quasimodo, The Hunchback of Notre Dame
"Make your life matter and have fun doing it." —Aaron Hurst
"Choose to be optimistic, it feels better." — Dalai Lama
"Live the Life of Your Dreams When you start living the life of your dreams, there will always be obstacles, doubters, mistakes and setbacks along the way. But with hard work, perseverance and self-belief there is no limit to what you can achieve." ― Roy T. Bennett
Quotes About Staying Positive During Difficult Times
"Distance yourself from negative people who try to lower your motivation and decrease your ambition. Create space for positive people to come into your life. Surround yourself with positive people who believe in your dreams, encourage your ideas, support your ambitions, and bring out the best in you." ― Roy Bennett
"But for a moment I stay there, suspended above the green swell of the land as though thrown up onto the crest of a wave, seeing for the first time a break in the at horizon. For this the boats crossed the ocean, the wagons climbed the mountain pass. For this the songs were sung with desert all around. This is what is given: the promise there is still a way, if we can find it, the promise we can always be renewed." — Kermit Roosevelt III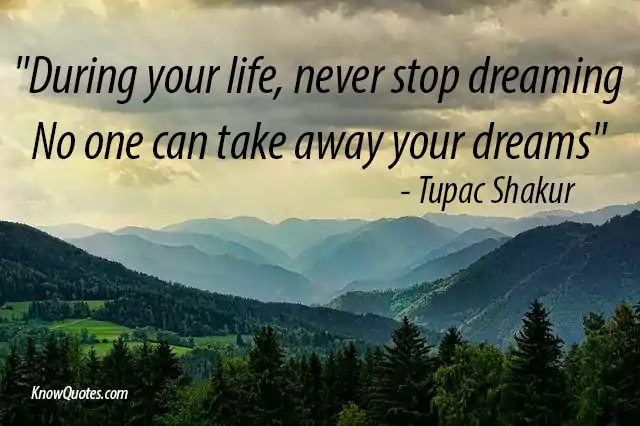 Inspirational Quotes on Tough Times
"I'm very much an animal and nature person." — Jean Houston
"You cannot control what happens to you, but you can control the way you think about all the events. You always have a choice. You can choose to face them with a positive mental attitude." ― Roy Bennett
"I dwell in possibility." —Emily Dickinson
"I was unhappy and I couldn't figure out what was the matter. And he told me to go take a writing course. And I didn't even know that one could learn to write in writing courses." — Bonnie Jo Campbell
Motivation Quotes During Tough Times
"Mind emerges from matter and life at an empirical level, but at a transcendental level every form or structure is necessarily also a form or structure disclosed by consciousness. With this reversal one passes from the natural attitude of the scientist to the transcendental phenomenological attitude (which, according to phenomenology, is the properly philosophical attitude)." — Evan Thompson
"A goal is not always meant to be reached, it often serves simply as something to aim at." – Bruce Lee
"A No. 2 pencil and a dream can take you anywhere." —Joyce Meyer
"My neighbors aren't millionaires. They're retirees who depend on Social Security and Medicare." — Marco Rubio
Staying Strong in Tough Times Quotes
"The key idea of agile is that teams essentially manage themselves … It works in software, and it turns out that it works with kids." — Bruce Feiler
"In a gentle way, you can shake the world." —Mahatma Gandhi
"Be yourself and people will like you." — Jeff Kinney
"If your everyday life appears to be unworthy subject matter, do not complain to life. Complain to yourself, Lament that you are not poet enough to call up its wealth." — Rainer Maria Rilke
Quotes About Staying Positive in Hard Times
"I've taken people and fired them over a period of a year. I've fired them over a period of a month. I've fired them over a period of a day or a week, nice and easy, slow. The one thing that a firing always has in common is the next day they wake up and they hate Donald Trump, no matter how nice you are." — Donald Trump
"Each day provides its own gifts." —Marcus Aurelius
"Happiness is a butterfly, which when pursued, is always just beyond your grasp, but which, if you will sit down quietly, may alight upon you." —Nathaniel Hawthorne
"Prayer is the way and means God has appointed for the communication of the blessings of His goodness to His people." — Arthur W. Pink
Remaining Positive in Difficult Times Quotes
"I've never been out with any of the cast of Coronation Street. We're all very close friends so it's very much a professional attitude. — Richard Fleeshman
"You do not find a happy life. You make it." —Thomas S. Monson
"Inspiration comes from within yourself. One has to be positive. When you're positive, good things happen." —Deep Roy
"Her face literally glowed, blazing with so much anger, Jason could see her skull beneath her skin. Jason's mind was getting blurrier, but he knew something didn't seem right. Then the moment passed, and Her Highness looked like a normal elegant woman again, with a cordial smile and a soothing voice. "Jason. What an interesting name," she said, her eyes as cold as the Chicago wind. "I think we'll have to make a special deal for you. Come, children. Let's go shopping." — Rick Riordan
Stop Waiting for the Perfect Time Quotes
"The most wasted of days is one without laughter." —E. E. Cummings
"As we express our gratitude, we must never forget that the highest appreciation is not to utter words, but to live by them." —John F. Kennedy
"Most people are nice when you finally see them." —Harper Lee
"No act of kindness, no matter how small, is ever wasted." —Aesop
How Do You Stay Positive in Difficult Times Quotes?
When life gets tough, it can be easy to lose sight of the positive things and to focus on the negative. However, there are many ways to stay positive, even in the most difficult of times. Here are some quotes to help you stay positive when times are tough:
"When you can't control what's happening, challenge yourself to control the way you respond to what's happening. That's where your power is." -Tony Robbins
"Keep your face always toward the sunshine—and shadows will fall behind you." – Walt Whitman
"During your life, never stop dreaming. No one can take away your dreams." – Tupac Shakur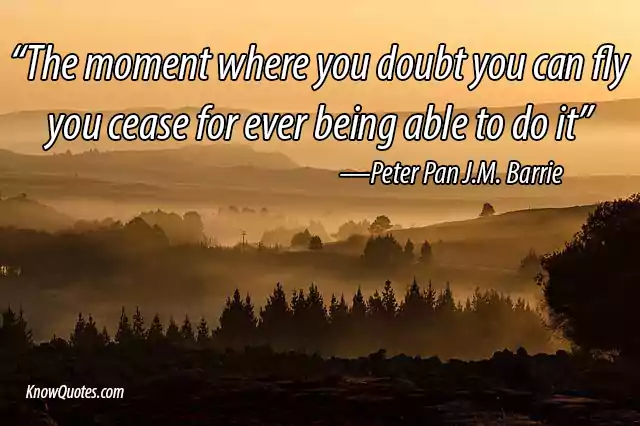 "What lies behind us and what lies before us are tiny matters compared to what lies within us." – Ralph Waldo Emerson
"The most important thing is to enjoy your life—to be happy—it's all that matters." – Dalai Lama
"Whenever you find yourself doubting how far you can go, just remember how far you have come. Remember everything you have faced, all the battles you have won, and all the fears you have overcome" – Unknown
What Is a Good Positive Day Quote?
There is no one answer to this question since everyone's definition of a "good positive day quote" will be different. However, some popular positive day quotes that may be considered good include:
"Today is a new day with new possibilities. Seize them."
"Be thankful for today and hopeful for tomorrow."
"No matter what people tell you, words and ideas can change the world."
"The best way to predict the future is to create it."
"Something wonderful is going to happen."
Choose a quote that speaks to you and that you feel will help you have a good day. Positive quotes can be a great way to start your day off on the right foot, giving you a boost of motivation and happiness to help you face whatever challenges come your way.
What Are Some Positive Sayings?
Some popular sayings that emphasize the positive are "look on the bright side," "every cloud has a silver lining," and "when life gives you lemons, make lemonade." These phrases encourage people to maintain a optimistic outlook and to persevere through difficult times. Additionally, they remind individuals that good can be found even in the most challenging situations. Such sayings can provide comfort and motivation, helping people to stay positive even when faced with adversity.
What Is the Most Positive Quote?
There are so many amazing and positive quotes out there, but if we had to choose just one, it would be this one by Maya Angelou:
"You can't use up creativity. The more you use, the more you have."
This quote is so powerful and inspiring because it reminds us that we are never truly "stuck" in life. No matter what challenges or obstacles we face, we always have the ability to tap into our creativity and come up with new solutions. This quote also reminds us that the more we express our creativity, the more we will have. So let's all get out there and start creating!
The blog post discusses how staying positive can be difficult during tough times. However, it is important to remain positive because it can help you get through tough times. The post includes a number of quotes about staying positive during tough times.