"Swimming Quotes" is a blog post that provides readers with a collection of quotes about swimming. The quotes come from a variety of sources, including athletes, coaches, and celebrities. The blog post provides readers with a way to motivate themselves to swim, or simply to enjoy the sport.
Looking for some inspiration before your next swim? Check out our collection of swimming quotes from some of the world's top athletes.
Swimming Quotes
"She had a strange feeling in the pit of her stomach, like when you're swimming and you want to put your feet down on something solid, but the water's deeper than you think and there's nothing there"
― Julia Gregson, East of the Sun
"When your body gets tired, swim with your heart." – Anonymous
"By swimming with the current, one can emerge from the gyre and live to see a new day." – Marshall McLuhan
"The Darkling just stared out into the waves. I considered shoving him over the railing. Sure, he was hundreds of years old, but could he swim?"
― Leigh Bardugo, Siege and Storm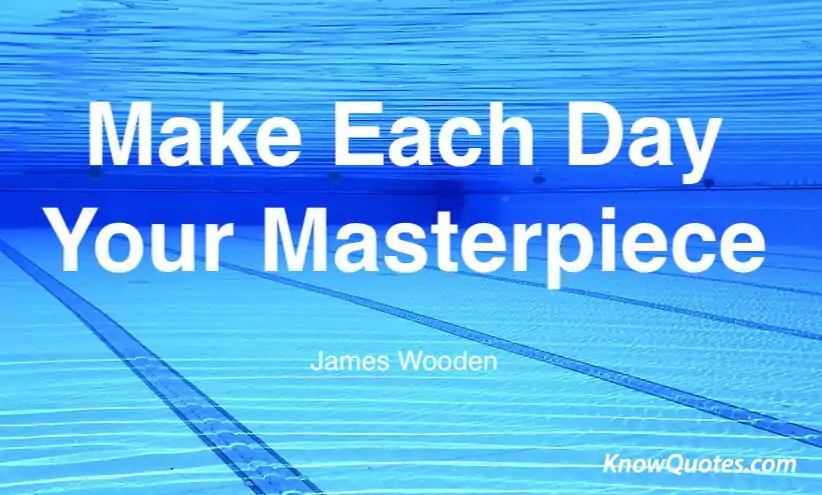 Swimming Quotes Funny
"Water was something he loved, something he respected. He understood its beauty and its dangers. He talked about swimming as if it were a way of life."
― Benjamin Alire Sáenz, Aristotle and Dante Discover the Secrets of the Universe
"I can't control what everyone else swims, but if all goes well, I know there are no limits." – Leisel Jones
"Somehow, I kept my head above water. I relied on the discipline, character, and strength that I had started to develop as that little girl in her first swimming pool." – Esther Williams
"If you want me to swim fast, you have to let me enjoy my life." – Amanda Beard
"When you truly sing, you sing yourself free. When you truly dance, you dance yourself free. When you walk in the mountains or swim in the sea, again, you set yourself free."
― Jay Woodman
Swimming Quotes for Instagram
"He wondered what kind of life it would be, having to keep swimming all the time to stay exactly in the same place. Pretty similar to his own, he decided."
― Terry Pratchett, The Color of Magic
"Swimming is about the mind too. To find rhythm in the water is to discover a new way of being in the world, through flow." – Bonnie Tsui
"Swimming is simply moving meditation." – Cesar Nikko Caharian
"Believe in yourself. Not only in swimming, but in life itself." – Debbie Meyer
"All right," Shannen says slowly, tucking a lock of dark brown hair behind her ear. "Why did you glue that dolphin upside down?"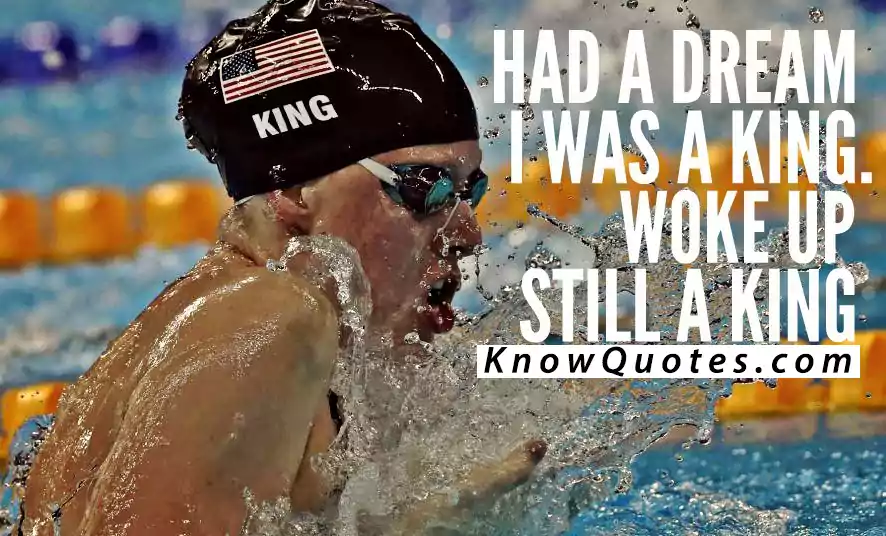 Swimming Quotes Motivational
Okay, so I'm a little distracted. "He's doing the back stroke."
― Tera Lynn Childs, Forgive My Fins
"He was going to take a dive into this lake. He just didn't know it. Cerise rose, finding footing in the soft mud. The water came up to just below her breasts and her wet shirt stuck to her body. William's gaze snagged on her chest. Yep, keep looking, Lord Bill. Keeeeeep looking."
― Ilona Andrews, Bayou Moon
Swimming Quotes Inspirational
"Success in swimming comes when you simply refuse to give up with goals so strong that obstacles, failure, and loss only act as motivation." – Anonymous
"If you want to learn to swim, jump into the water. On dry land, no frame of mind is ever going to help you." – Bruce Lee
"We jumped into water so clear and warm that it was like jumping from air to air. The sand rose up under us and we floated to where it met the sea and walked out of the water like creatures in an act of evolution."
― Elisabeth Eaves, Wanderlust: A Love Affair with Five Continents
Swimming Quotes Instagram
"Never worry about what anyone else is doing. Just swim your own race." – Dara Torres
"To have faith is to trust yourself to the water. When you swim, you don't grab hold of the water because if you do, you will sink and drown. Instead, you relax and float." – Alan Watts
"Floating in the void free of gravity I made my way along the side of the ship. I listened to my own breaths. It was so dark and I was so weightless that I had to look for my bubbles to be sure which way was up. I swam backward a little away from the boat and into outer space and waved my arm through the water. Sure enough the phosphorescents appeared trailing my movement like the tail of a shooting star. I let myself tip upside down and floated there watching the gentle snowstorm marveling that a world of such strangeness existed here all the time just under the surface."
― Elisabeth Eaves, Wanderlust: A Love Affair with Five Continents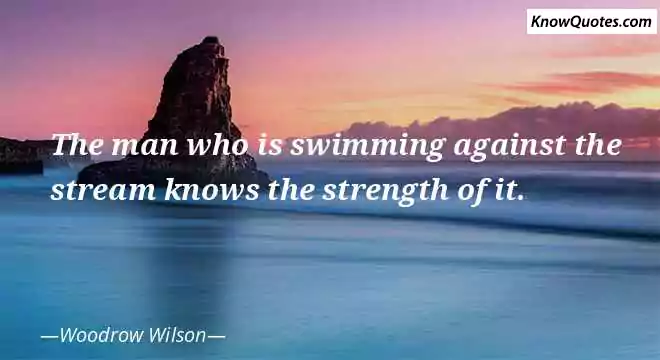 Swimming Quotes Short
"Enjoy swimming for swimming's sake. We have to spend far too much time in the water to not enjoy the process of challenging yourself of moving through the water." – Jeff Rouse
"Swimming has its educational value—mental, moral, and physical—in giving you a sense of mastery over an element, and of power of saving lives and in the development of wind and limb." – Robert Baden-Powell
What Are Some Water Quotes?
"Water is life's mater and matrix, mother and medium. There is no life without water." -Albert Szent-Gyorgyi
"A drop of water, if it could write out its own history, would explain the universe to us." -Lao Tzu
"The water you touch is the last of what has passed and the first of what is to come." -Leonardo da Vinci
"We forget that the water we drink, the air we breathe, and the land we inhabit are all, ever so briefly, guests in our lives." -Charles Fishman
How Do You Describe Swimming?
Swimming is a great way to get some exercise and enjoy the water. It is a low–impact activity that can be enjoyed by people of all ages and abilities. Swimming is a great way to stay cool in the summer and can be a lifesaving skill.
What Are the Best Quotes About Life?
The best quotes about life are the ones that inspire us to live our best lives. They are the ones that remind us of our potential and remind us of what is possible. They are the ones that challenge us to be better and to do more. They are the ones that make us laugh and cry and everything in between. Life is a beautiful thing and these quotes remind us of that.
There are many different ways to interpret swimming quotes. Some people see them as motivational, while others see them as a fun way to pass the time. Whatever your interpretation, there's no doubt that swimming quotes can be enjoyed by everyone.