In life, we are often met with difficulties and challenges. However, we can always find comfort in knowing that our Lord is always with us. These "Thank You Lord Quotes" are a reminder of His constant love and care for us. May they bring you peace and hope in times of trouble.
A collection of the best Thank You Lord Quotes to show gratitude for all the blessings in your life. These inspirational quotes will remind you to be thankful for what you have and to always count your blessings.
Thank You Lord Quotes
"We may thank God that we can feel pain and know sadness, for these are the human sentiments that constitute our glory as well as our grief." – Eugene Kennedy
"Lord, I am thankful for my friends and family who You always keep and sustain. You are God alone!"
"Dear Lord, I'm thankful to You for journey mercies you grant me and all mine all the time. You are a covenant-keeping God!"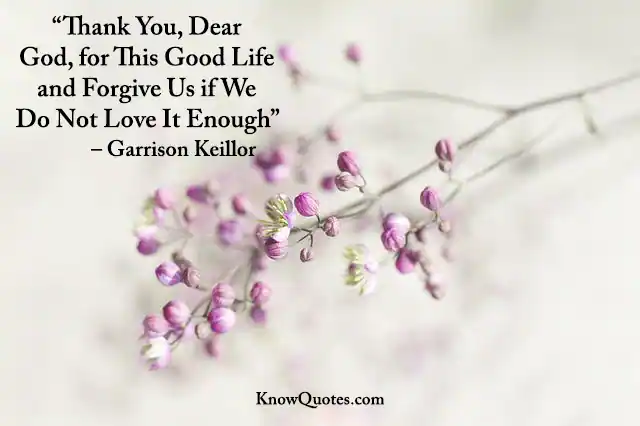 Thank You Lord Quotes for All Blessings
"Thank You, Lord Jesus, for dying on the cross to save me. There is no greater love and blessing than this!"
"I want to thank you, Lord, for life and all that's in it. Thank you for the day and the hour, and the minute." – Maya Angelou
"Thank God for the reality for which we were created, a moment-by-moment communication with God himself." – Francis Schaeffer
"For good health and sound mind, thank You for Your blessings, Lord."
"You have been my Protection and Shield, thank You Lord for being a good Father."
"For my parents who you have kept in good health and sound mind, I am eternally grateful Oh Lord!"
Thank You Lord Quotes for Healing
 "I thank you God for this most amazing day: for the leaping greenly spirits of trees, and a blue true dream of sky; and for everything which is natural, which is infinite, which is yes." – E.E. Cummings
"I don't think you should spend your life praying for things, but I do believe you should thank God for what He's given you." – Joel Osteen
"Oh Lord, more than anything else, I thank You because You are my Father and Lord. Thank you, Jesus, for always being there for me."
"For Your goodness and faithfulness, I am forever grateful Lord. Thank You for blessing me all the time."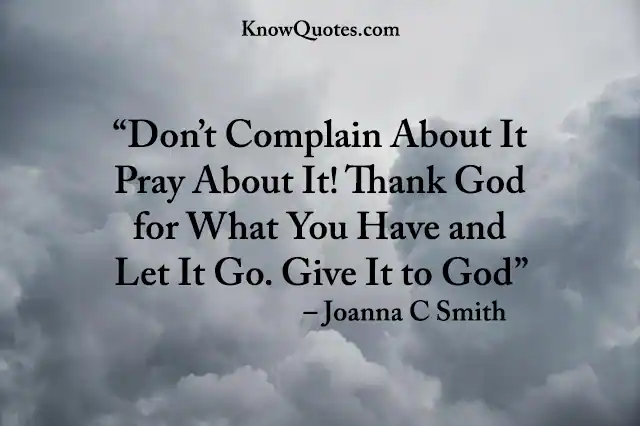 Thank You Lord Quotes for Everything
"For peace on every side, I've come to say "Thank You, Lord!"
"We give thanks to God not because of how we feel, but because of Who He is." – Ann Voskamp
"God gave you a gift of 84,600 seconds today. Have you used one of them to say thank you?" – William Arthur Ward
"For Your grace which I have received of Your fullness oh Lord, I've come to say "Thank You". You deserve the lifting of my hands!"
Thank You Lord Quotes and Images
"Because You chose me and called me son, I am forever grateful to You Lord. I am proud to call You Father too!"
"Stand up straight and realize who you are, that you tower over your circumstances. You are a child of God. Stand up straight to thank god." – Maya Angelou
"The work you do today may be difficult and tiring, but we should still thank God for it because it is His gift to us – the ability to provide for our needs." – David Jeremiah
"Sometimes, we wait on God for special things to happen extraordinarily in our lives before we understand that 'God is working'. Meanwhile, there are 'super-special' things that fill our life barrels in minute drops, but they go unappreciated!" – Israelmore Ayivor
Thank You Lord Quotes for the Blessings
"The more I look at the times "thanks" is mentioned in God's Word – the more I notice that giving of thanks has nothing to do with my circumstances and everything to do with my God." – Jenni Hunt
"Don't complain about it, pray about it! Thank GOD for what you have and let it go. Give it to GOD." – Joanna C Smith
"Gratitude is fundamental to so much we learn in the Bible. All of Scripture calls us to live in a posture of thankfulness, first to God and then to other people." – Adam Hamilton
Thank You Lord Quotes Pinterest
"Great is thy faithfulness of the Lord. Thank you Lord for your great compassion and mercies. My heart is overflowing with great thankfulness to the Lord." – Lailah Gifty Akita
"God intervenes in people's lives all the time. But we seldom document these special, faith-building events. I think we should write them down so we will remember them." – Steve Saint
"Thank you, dear God, for this good life, and forgive us if we do not love it enough." – Garrison Keillor
"Thank God for His grace, for without it we would have no hope!" – Billy Graham
"God has been there every step of the way. I praise God for His Strength in all things." – Diane Winbush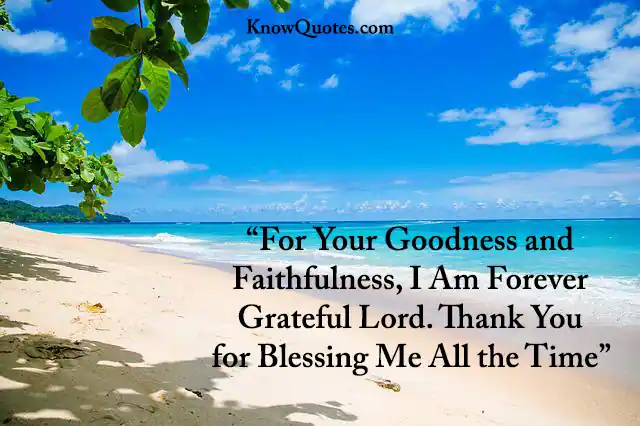 How Do You Thank God Quotes?
There are many ways to thank God quotes. Some people may thank God for their blessings, while others may thank God for providing them strength during difficult times. No matter what the reason, taking the time to thank God can be very beneficial. Not only will it make you feel good, but it can also help to improve your relationship with God.
How Do You Thank God in Everything?
I'm so grateful to God for everything he's done for me. I thank him for giving me a wonderful family, great friends, and good health. I thank him for all the amazing experiences and opportunities I've had in life. I even thank him for the challenges I've faced, because they've made me stronger and wiser. I simply can't imagine my life without him.
How Can I Express My Gratitude Quotes?
There are many ways to express gratitude quotes. One way is to simply say "thank you." Another way is to express gratitude quotes by writing them down or posting them online. You could also express gratitude quotes by giving someone a gift or doing something nice for them. Whatever way you choose to express gratitude quotes, make sure that your words are genuine and come from the heart.
How Do You Appreciate God for the Gift of Life?
I am so grateful for the gift of life. Every day is a new opportunity to experience all the wonderful things that life has to offer. I am especially grateful to God for the gift of life. Without God, I would not be here today. I am thankful for His love and care. I know that He has a plan for my life and I am excited to see what He has in store for me.
Thank You Lord Quotes is a collection of quotes about thankfulness and gratitude. The quotes come from a variety of sources, including the Bible, famous people, and everyday people. The quotes emphasize the importance of being thankful for the good things in life, even when times are tough.