The Best Relationship Quotes
We all know that relationships can be tough. But sometimes, all you need is a little inspiration to remind you that it's all worth it. That's why we've compiled a list of our favorite relationship quotes. Whether you're looking for a little pick–me–up or some words of wisdom, these quotes will help you get through any rough patches you may be experiencing. So read on, and let these quotes help you remember why relationships are worth all the work.
Looking for the best relationship quotes? We've compiled an amazing list of quotes about relationships from some of the most famous people in the world.
The Best Relationship Quotes
"All of me loves all of you." — Jon Legend
"Oh honey, someday a real man is going to make you see stars and you won't even be looking at the sky." – Grace Willows
"I believe in love at first sight… But it's not the first moment you lay eyes on a person, it's the moment you first see the person they truly are." – Ranata Suzuki
"I wish I had a thousand words for love, but all that comes to mind is the way you move against me while you sleep and there are no words for that." — Brian Andreas
Friendship Is the Best Relationship Quotes
"The best thing to hold onto in life is each other." — Audrey Hepburn
"When I saw you I knew the universe had mastered my love language and I'd go through any amount of anguish to be a student of its genius." – Curtis Tyrone Jones
"Do not seek the because— in love there is no because, no reason, no explanation, no solutions." – Anais Nin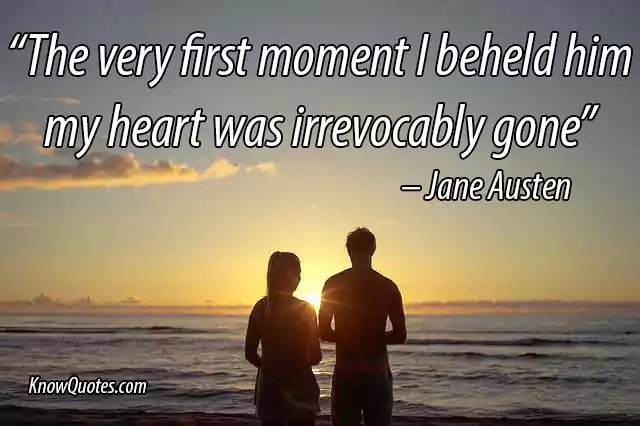 The Best Couple Quotes
"You are my heart, my life, my one and only thought." – Arthur Conan Doyle
"I'd rather die tomorrow than live a hundred years without knowing you." – Pocahantas
"We can't fight fate. Instead, we must accept that fate has given us a special opportunity." – Lisa See
"As he sat in the tree he looked down at the girl in the floral dress and felt his heart miss a beat." – Isabella Kruger
"Being deeply loved by someone gives you strength, while loving someone deeply gives you courage." – Lao-Tzu 
The Best Quotes About Relationship
"Our soul mate is the one who makes life come to life." – Richard Bach
"Did my heart love till now– Forswear it, sight! For I ne'er saw true beauty till this night." – William Shakespeare
"The very first moment I beheld him, my heart was irrevocably gone." – Jane Austen
"Thinking of you keeps me awake. Dreaming of you keeps me asleep. Being with you keeps me alive." – Unknown
The Perfect Relationship Quotes
"My love for you is past the mind, beyond my heart, and into my soul." – Boris Kodjoe
"The moment I saw her, a part of me walked out of my body and wrapped itself around her. And there it still remains." – Arundhati Roy
"Every cell in my body was telling me that he was my happily ever after." – C.J. English
"I would rather spend one lifetime with you, than face all the ages of this world alone." — J.R.R. Tolkien, "Lord of The Rings"
What I Want From a Relationship Quotes
"We were together even when we were apart." – Shannon A. Thompson
"I love you. I am who I am because of you. You are every reason, every hope, and every dream I've ever had, and no matter what happens to us in the future, every day we are together is the greatest day of my life. I will always be yours." – Nicholas Sparks
"We loved with a love that was more than love." – Edgar Allan Poe
"Love: Two minds without a single thought." – Philip Barry
"I could watch you for a single minute and find a thousand things that I love about you." — Unknown
I Wish You the Best Breakup Quotes
"I love you, and I will love you until I die, and if there's a life after that, I'll love you then." – Cassandra Clare
"You know you're in love when you can't fall asleep because reality is finally better than your dreams." – Dr. Seuss
"I love you much (most beautiful darling) more than anyone on the earth and I like you better than everything in the sky." – E.E. Cummings
"You're my reflection, all I see is you." – Justin Timberlake
"Love is composed of a single soul inhabiting two bodies." – Aristotle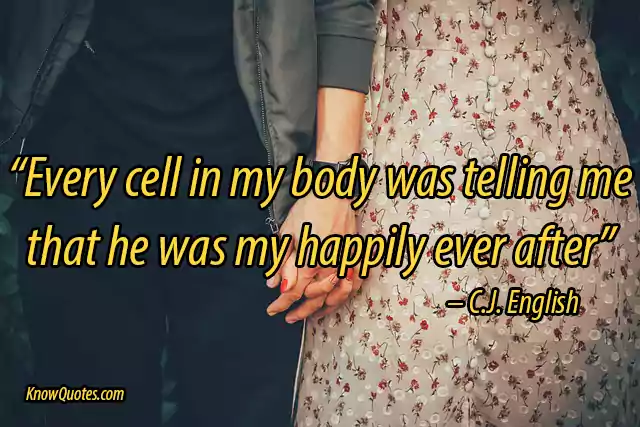 What Is a Good Relationship Quote?
A good relationship quote is one that accurately describes the ups and downs of being in a relationship. It should be relatable, insightful, and inspiring. It should also be something that you can look back on and laugh about when you're in the midst of a difficult moment.
What Is Most Important in Relationship Quotes?
When it comes to relationship quotes, there are a few things that are more important than others. First and foremost, relationship quotes should be something that you can relate to. They should also be something that will make you think about your relationship and how you can make it better. Lastly, relationship quotes should be something that you can share with your partner to help them understand you better.
What Is Most Beautiful Love Quote?
There are many beautiful love quotes out there but one that really resonates with me is by Rumi: "Your task is not to seek for love, but merely to seek and find all the barriers within yourself that you have built against it." This quote is so powerful because it reminds us that in order to experience love, we must first be open to it. Too often we build up walls that prevent us from feeling love and this quote is a great reminder to let those walls down.
The best relationship quotes can be found all over the internet and in many different places. There are so many different ways to find them, but the best way is to find them in a place where you can relate to them.