When you are thinking about adoption, it is important to keep in mind that you are not alone. There are many people who have successfully adopted children and who are willing to share their stories and wisdom with you. These Adoption Quotes come from a variety of sources, including adoptive parents, birth parents, and children who have been adopted.
Looking for the perfect adoption quote to share with your friends and family? Look no further! We've compiled a list of the best Adoption Quotes out there.
Adoption Quotes
"Adoption is complicated, but it is also rich with narratives of strength." — Jillian Lauren
"When people tell me how lucky my children are, I offer a reply that upholds the girls' dignity while acknowledging the complicated truth. 'No,' I say, 'we are all blessed to have found each other.'" — Julie Higgenbotham
"However motherhood comes to you, it's a miracle." — Valerie Harper
"Biology is the least of what makes someone a mother." — Oprah Winfrey
"Somehow destiny comes into play. These children end up with you and you end up with them. It's something quite magical." — Nicole Kidman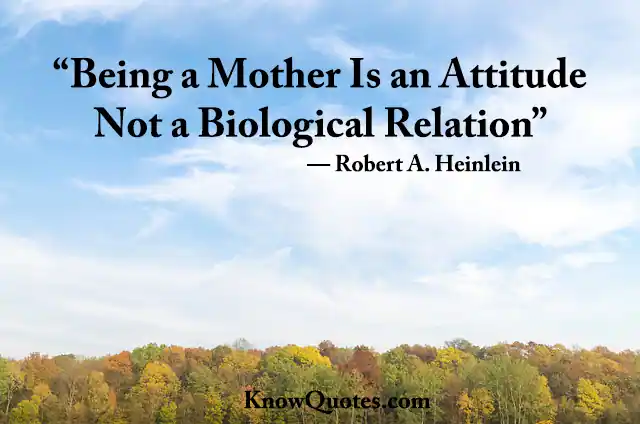 Adoption Quotes for Adoptees
"God knew that it doesn't matter how your children get to your family. It just matters that they got there." — Kira Mortenson
"Being a parent wasn't just about bearing a child. It was about bearing witness to its life." — Jodi Picoult
"We should not be asking who this child belongs to, but who belongs to this child." — Jim Gritter
 "Children and mothers never truly part, bound together by the beating of one another's heart." — Charlotte Gray
Adoption Quotes and Poems
"Adoptive Mom? I am a Mom. I need no other label or prefix." — Joanne Greco
"Adoption – because family isn't made from blood, it's made from love." — Unknown
"We do not need to know the beginning of a child's story to change the ending." — Fi Newood
"The beggarly question of parentage–what is it, after all? What does it matter, when you come to think of it, whether a child is yours by blood or not? All the little ones of our time are collectively the children of us adults of the time, and entitled to our general care. That excessive regard of parents for their own children, and their dislike of other people's, is, like class-feeling, patriotism, save-your-own-soul-ism, and other virtues, a mean exclusiveness at bottom."
― Thomas Hardy, Jude the Obscure
Adoption Quotes for Birth Mothers
 "A birthmother puts the needs of her child above the wants of her heart." — Skye Hardwick
"The circumstances surrounding your birth are not as important as the opportunity to live." — Lailah Gifty Akita
"Every child deserves a home and love. Period." — Dave Thomas
"She wasn't tracking down her father to learn more about him. She was tracking him down to learn more about herself."
― Brad Meltzer, The Inner Circle
"My life has been shaped by the decision two people made over 24 years ago. They decided to adopt a child. They got me, and I got a chance at the kind of life all children deserve."
― Karen Fowler, Reflections on Motherhood
Adoption Quotes Short
"Being a mother is an attitude, not a biological relation." — Robert A. Heinlein
"The world may not change if you adopt a child, but for that child their world will change." — Unknown
"I am a living testament you can be adopted and successful." — Daunte Culpepper
"There," she said. She rocked him back and forth. "There, you foolish, beautiful boy who wants to change the world. There, there. And who could keep from loving you? Who could keep from loving a boy so brave and true?"
― Kate DiCamillo, The Magician's Elephant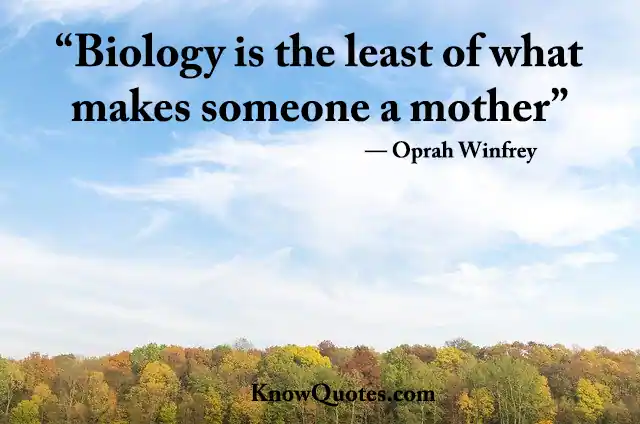 Adoption Quotes for Daughter
"It's easy to side with the top dogs? But, we gain credit/karma points for siding with the poor. And just because some of us are poor, does not mean we are poor in spirit."
― Janine Myung Ja, Adoption Stories: Excerpts from Adoption Books for Adults
"Adoption is the most intentional process on Earth." — Jody Cantrell Dyer
"It's important to realize that we adopt not because we are rescuers. No. We adopt because we are rescued." — David Platt
"Adopting an older child is a journey, a developing relationship, and a wonder to behold!" — Karlene Edgemon
Adoption Quotes for Parents
"Was it the act of giving birth that made you a mother? Did you lose that label when you relinquished your child? If people were measured by their deeds, on the one hand, I had a woman who had chosen to give me up; on the other, I had a woman who'd sat up with me at night when I was sick as a child, who'd cried with me over boyfriends, who'd clapped fiercely at my law school graduation. Which acts made you more of a mother?
Both, I realized. Being a parent wasn't just about bearing a child. It was about bearing witness to its life."
― Jodi Picoult, Handle with Care
"…for me, having been adopted was normal. Knowing I was adopted was as natural as having a belly button. It was just always there." — Madeleine Melcher
Adoption Quotes for Sons
"We always wanted to adopt, and when the opportunity opened up, we did it to help change a child's life." — Willie Robertson
"While adoption does not undo the past, adopting a child, and more specifically an older child, gives an adoptive family the privilege of writing the parts of the child's story that have not yet been written." — Caitlin Snyder
"There is no friendship, and no love, like that of the parent for the child." — Henry Ward Beecher
"The bond that links your true family is not one of blood, but of respect and joy in each other's life." — Richard Bach
What to Say to Someone Who's Adopting?
Many people who are considering adoption wonder what to say to someone who is already in the process. Congratulations! Adoption is a beautiful way to create or expand a family. Here are a few things you might say to someone who is adopting:
"I'm so excited for you! Adoption is such a special way to build a family. I can't wait to hear all about your journey."
"I admire your strength and courage. Adopting is not an easy process, but it is so worth it. I'm here for you if you ever need to talk."
"I know you will be an amazing parent. You have so much love to give, and I know your child will be incredibly lucky to have you in their life."
How Do You Congratulate an Adoption?
There are a few different ways you can congratulate someone on their adoption. Some people might choose to give the adoptive parents a gift, while others might write them a card or letter expressing their congratulations. You could also throw them a small party or celebration to mark the occasion. Whatever you do, make sure that your congratulations come from the heart and are sincere.
What Are Five Benefits of Adoption?
Adoption has a lot of benefits for both the adoptive parents and the child. It can provide a stable and loving home for a child, and it can also give the parents a sense of satisfaction and purpose. Here are five benefits of adoption:
1. Adoption can provide a stable and loving home for a child.
2. Adoption can give the parents a sense of satisfaction and purpose.
3. Adoption can help the child develop a strong sense of identity.
4. Adoption can give the child a sense of belonging.
5. Adoption can help the child develop a strong sense of self-worth.
What Do You Call the Day You Were Adopted?
The day you were adopted is a special day. It's a day when you became a part of a family. It's a day to celebrate. Some people call it Adoption Day. Others might call it their "Gotcha Day." Whatever you call it, it's a day to remember and be thankful for.
There are many different types of Adoption Quotes out there. Some are inspiring, some are heartwarming, and some are simply funny. No matter what type of quote you are looking for, there is sure to be one out there that will resonate with you. Adoption is a beautiful thing, and these quotes help capture that sentiment.