Blessed life quotes are words of wisdom and inspiration that can help us live a blessed life. These quotes can provide us with guidance and motivation when we need it most. They can also remind us of what is truly important in life.
Blessed life quotes to help you appreciate all the good in your life. These quotes will inspire you to live a blessed life full of happiness, love, and success.
Blessed Life Quotes
"Thank you Heavenly Father. You heard my petition. You have answered my plea.
May your name be glorified and be praised."
― Lailah Gifty Akita, Pearls of Wisdom: Great mind
"It's never too late. Don't focus on what was taken away. Find something to replace it, and acknowledge the blessing you have."― Drew Barrymore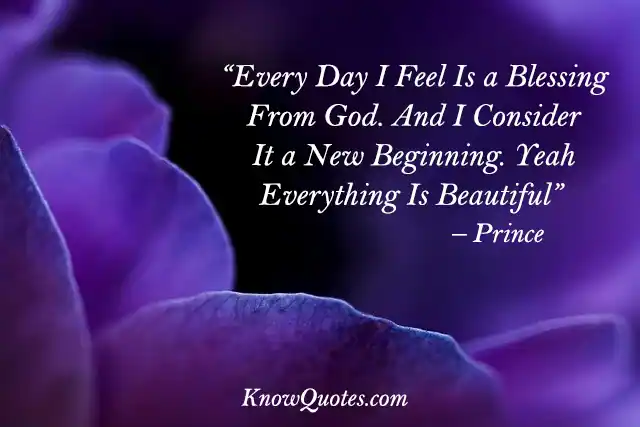 Blessed Life Quotes and Sayings
"Let us realize that: the privilege to work is a gift, the power to work is a blessing, the love of work is success!"― David O. McKay
"We almost fail to see the blessings we have and we focus solely on what someone else has that we don't have."
― Todd Perelmuter, Spiritual Words to Live by : 81 Daily Wisdoms and Meditations to Transform Your Life
"What if you gave someone a gift, and they neglected to thank you for it – would you be likely to give them another? Life is the same way. In order to attract more of the blessings that life has to offer, you must truly appreciate what you already have."― Ralph Marston
"A contented mind is the greatest blessing a man can enjoy in this world."― Joseph Addison
Blessed Life Quotes Instagram
"I am thankful and blessed to be in a position where I have learned as much from those that have taught me as I have from those that I continue to teach."
― Kim Ha Campbell, Inner Peace Outer Abundance
"Each time we practice sitting meditation, walking meditation, awareness of breathing, loving speech, deep listening, or any other mindfulness practice, our roots are growing stronger and deeper and we are gaining more solidity and strength."
― Thich Nhat Hanh, Fidelity: How to Create a Loving Relationship That Lasts
"Blessed are they who see beautiful things in humble places where other people see nothing." – Camille Pissarro
Motivational Blessed Life Quotes
"The unthankful heart discovers no mercies; but the thankful heart will find, in every hour, some heavenly blessings."― Henry Ward Beecher
"Today, I'm giving thanks to God for my failures, my successes, people who aren't in my life anymore, those around me who speak life and tell me the truth, my health, and greater blessings still to come."
― Germany Kent
"I am blessed out! I make time for joy every day. I commit to seeking healthy pleasure and reveling in it."
― Amy Leigh Mercree, Joyful Living: 101 Ways to Transform Your Spirit and Revitalize Your Life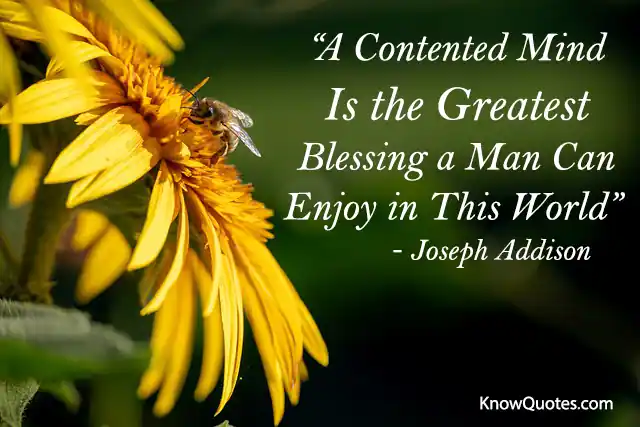 Living Blessed Life Quotes
"You never know where a blessing can come from." – Teena Marie
"Inspiration is some mysterious blessing which happens when the wheels are turning smoothly." – Quentin Blake
"A grateful person is aware he cannot protect himself from sadness without protecting himself from happiness. A grateful person, never expects from someone else to offer him his own and legitimate happiness or manipulate others ideologies every passing season just to move ahead in life. A grateful person each day is grateful for the progress in his life. He does not compare nor is head of 'the game'. He, in a straightforward or plain manner, becomes constant change and a thankful heart."
― Efrat Cybulkiewicz
Related: J Cole Quotes About Life
Living a Blessed Life Quotes
"Do not like or dislike anyone. Share your love regardless of how it is received. Anyone who can receive it, will do so. Many, who you are unaware of, will benefit from it. See yourself as a total person; not a partial person. Do not seek completion from other humans. Do not be disturbed by pains which come and go. Pick yourself up and take each pain as an important opportunity to progress. Tell yourself that you will have a happy and blessed life. Forgive everyone who hurts you. They are suffering already. You are loved beyond anything you can currently perceive. Be brave and do not fall asleep."
― Donna Goddard, Circles of Separation
Related: Water Is Life Quote
"Life is not always easy to live, but the opportunity to do so is a blessing beyond comprehension. In the process of living, we will face struggles, many of which will cause us to suffer and to experience pain." – L. Lionel Kendrick
Have a Blessed Life Quotes
"My life has been a blessing. I'm grateful for everything I do have and the places I'm going and the things I've seen." – Leah LaBelle
"Every human being wants to love and be loved. This is very natural. But often love, desire, need, and fear get wrapped up all together"
― Thich Nhat Hanh, Fidelity: How to Create a Loving Relationship That Lasts
"You come empty hand, go empty hand, what you can give is blessings"
― Dr.P.S. Jagadeesh Kumar
Related: Difficult Times in Life Quotes
Grateful Blessed Life Quotes
"Every day I feel is a blessing from God. And I consider it a new beginning. Yeah, everything is beautiful." – Prince
"More smiling, less worrying. More compassion, less judgment. More blessed, less stressed. More love, less hate."
― Roy T. Bennett, The Light in the Heart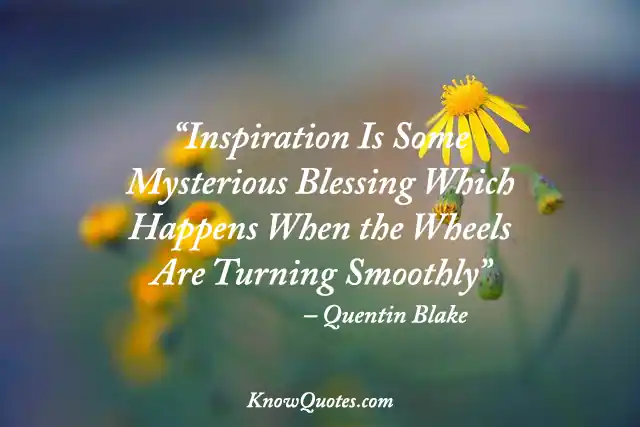 What Is a Blessed Quote?
A blessed quote is a short, powerful statement that conveys truth and wisdom. These quotes can come from religious texts, spiritual leaders, or other sources of inspiration. They often offer guidance and comfort in difficult times, and can be a source of strength and hope.
What Is the Greatest Blessing of Life?
The greatest blessing of life, in my opinion, is the ability to love and be loved. To have someone who loves you unconditionally and whom you can trust implicitly is a precious gift. To be able to return that love in equal measure is even more special. Knowing that there is someone in this world who cares for you deeply and who you can count on in good times and bad is a true blessing.
What Is a Great Life Quote?
A great life quote is a short, memorable statement that can be applied to many different situations in life. It is often something that is easy to remember and can be used as a source of inspiration or motivation. Great life quotes can come from a variety of sources, including famous people, movies, books, or even personal experiences.
What Is Blessing in Life?
Blessing in life can be defined as good fortune that brings happiness and well–being. It can also be seen as a favorable event or circumstance that brings happiness, good luck, or prosperity. For some people, a blessing may be having a loving family, a stable job, or good health. Others may see a blessing in more simple things, such as a sunny day or a new pair of shoes. Whatever someone perceives as a blessing in life, it is generally something that brings them happiness, contentment, or good fortune.
Blessed Life Quotes is about how we should be grateful for the life we have been given. We should cherish every moment and not take anything for granted. The author reminds us that even though bad things happen, we should still be thankful for the good. We should focus on the positive and not dwell on the negative.