Difficult Times in Life Quotes
When life gets tough, it can be helpful to read about what other people have gone through. These Difficult Times in Life Quotes come from a variety of sources, and they offer different perspectives on how to deal with tough times. Whether you're facing a difficult situation yourself, or you just want to be prepared for when tough times come, these quotes can give you some inspiration and comfort.
When life gets tough, it's important to remember that you're not alone. These Difficult Times in Life Quotes will help you get through whatever challenges you're facing.
Difficult Times in Life Quotes
"There are certain life lessons that you can only learn in the struggle."
― Idowu Koyenikan, Wealth for All: Living a Life of Success at the Edge of Your Ability
"Think like a proton. Always positive." – Author Unknown
"Opportunity is missed by most people because it is dressed in overalls and looks like work." – Thomas Edison
"I always wanted to be somebody, but now I realize I should have been more specific." – Lily Tomlin
"All of us might wish at times that we lived in a more tranquil world, but we don't. And if our times are difficult and perplexing, so are they challenging and filled with opportunity."
― Robert Kennedy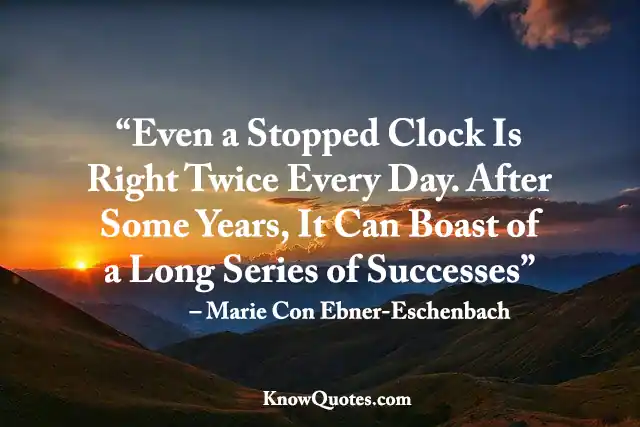 When Times Are Hard Quotes
"You can make heaven out of hell, or hell out of heaven. The choice is yours."
― Shannon L. Alder
"When you do not know what you are doing and what you are doing is the best – that is inspiration." – Robert Bresson
"Consider the postage stamp: its usefulness consists in the ability to stick to one thing 'til it gets there." – Josh Billings
"Bad decisions make good stories." – Ellis Vidler
"These black times go as they come and we do not know how they come or why they go. But we know that God controls them, as he controls the whole vast cobweb of the mystery of things."
― Elizabeth Goudge, The White Witch
Related: Motivational Quotes for Employees
Motivational Tough Times Quotes
"Raindrops and teardrops have two things in common. Both fall freely, and yield abundance. The former leads to abundant harvest and the latter, abundant mercy."
― Martin Uzochukwu Ugwu
"People who wonder whether the glass is half empty or half full miss the point. The glass is refillable." – Simon Sinek
"Learn from the mistakes of others. You can never live long enough to make them all yourself." – Groucho Marx
"Luck is what you have left over after you give 100 percent." – Langston Coleman
"None of us is promised an easy life. There is nothing we can do to keep ourselves immune to trials, and we cannot eradicate painful feelings in our lives.
Related: Best Motivational Quotes for Work
Personal Struggle Tough Times Quotes
But even the most difficult seasons are not absent of God's love. And this love changes us. This is what I want to tell you: on the far side of pain we don't prefer, we find transformation we wouldn't trade."
― Nicole Zasowski, From Lost to Found: Giving Up What You Think You Want for What Will Set You Free
"On your darkest days do not try to see the end of the tunnel by looking far ahead. Focus only on where you are right now. Then carefully take one step at a time, by placing just one foot in front of the other. Before you know it, you will turn that corner."
― Anthon St. Maarten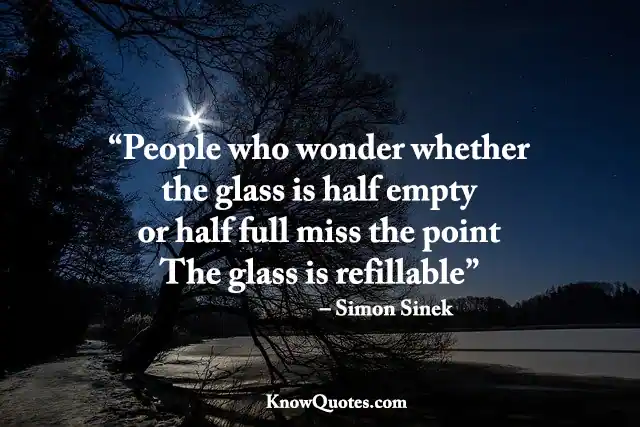 Quotes About Strength in Hard Times
"Even a stopped clock is right twice every day. After some years, it can boast of a long series of successes."– Marie Con Ebner-Eschenbach
"We don't even know how strong we are until we are forced to bring that hidden strength forward. In times of tragedy, of war, of necessity, people do amazing things. The human capacity for survival and renewal is awesome."
"We are always exactly where we are supposed to be for our inner growth. The important thing is to remember that we are in the right place even in difficult times. This way we will suffer less and enjoy our personal journey more."
― Diana-Maria Georgescu, THE UNSTOPPABLE THIRST : El Camino de Santiago de Compostela An Alchemic Path Towards The Inner Self
Getting Through Hard Times Quotes
"Contrast is the spiritual spice of life. It's a foolish mistake to assume that when the going gets tough, the magic must stop. The darkest, most difficult times are the most powerful for manifesting miracles."
― Anthon St. Maarten
What Is the Quote About Tough Times?
"Tough times never last, but tough people do." This quote is often attributed to Dr. Robert H. Schuller, though it is uncertain if he actually said it. The sentiment behind the quote is that difficult times are a part of life, but it is the strong and resilient people who are able to overcome them. This is an encouraging message for anyone who is facing a challenge, as it reminds them that they have the strength to overcome it.
How Do You Fight for Tough Times Quotes?
There are many ways to fight for tough times quotes. One way is to simply search for them online. Another way is to go to your local library and look for books that contain quotes about tough times. You can also ask your friends and family members if they know any good tough times quotes.
When Things Are Getting Tough Quotes?
When things are getting tough, it can be helpful to read quotes about toughness. These quotes can provide inspiration and motivation to keep going, even when things are difficult. Here are some of the best quotes about toughness:
"Tough times don't last, but tough people do." – Robert H. Schuller
"The harder the conflict, the more glorious the triumph! What we obtain too cheaply, we esteem too lightly. Heaven knows how to put a proper price on its goods." – Thomas Paine
"I am not a product of my circumstances. I am a product of my decisions." – Stephen Covey
"You have to be a little bit crazy to do great things." – Unknown
"When you hit rock bottom, the only place to go is up." – Unknown
"Remember, you are never alone. God is always with you, even in the toughest of times." – Unknown
What Do You Say When Life Is Hard?
When life is hard, it can be difficult to know what to say. There are times when all we can do is offer a simple, "I'm sorry." Other times, we might try to offer words of encouragement or hope. Ultimately, what we say depends on the situation and our relationship to the person going through a tough time. But what matters most is that we are there for them, showing them our support.
Highlights some powerful and Difficult Times in Life Quotes. Despite the challenges we face, these quotes remind us that we are strong and capable of overcoming anything. They also serve as a reminder that we are not alone in our struggles and that others have faced similar challenges. These quotes can provide comfort and motivation during difficult times.