Whether you're in the early stages of a relationship or have been together for years, everyone can appreciate a sweet love quote. We've compiled a list of some of the Cute Love Quotes for Him, perfect for sharing with your boyfriend, husband, or just the man you're crushing on!
Looking for the perfect quote to describe your feelings for him? Check out our list of Cute Love Quotes for Him, guaranteed to make him smile and melt his heart.
Cute Love Quotes for Him
"I love you and I like you" – Parks & Recreation
"I was nauseous and tingly all over. I was either in love or I had smallpox." – Woody Allen
"All I really need is love, but a little chocolate now and then doesn't hurt!"– Lucy Van Pelt
"One advantage of marriage it seems to me is that when you fall out of love with him or he falls out of love with you it keeps you together until maybe you fall in again." – Judith Viorst
"I love you very much, probably more than anybody could love another person." – 50 First Dates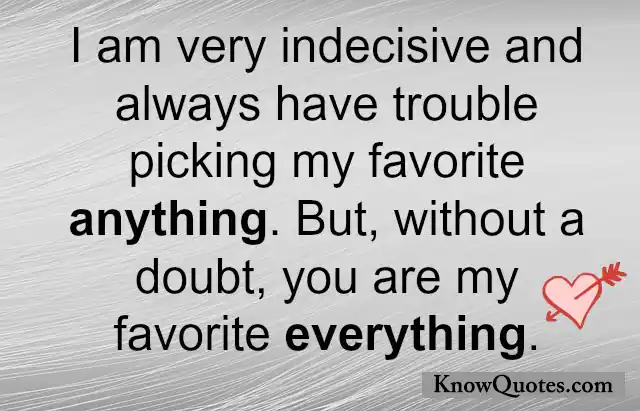 Cute Love Quotes for Him Short
"I know." – Star Wars V: The Empire Strikes Back
"But I love you. I'm totally and completely in love with you, and I don't care if you think it's too late. I'm telling you anyway." – No Strings Attached
"Love is a fire. But whether it is going to warm your heart or burn down your house, you can never tell!" – Joan Crawford
"Love – a wildly misunderstood although highly desirable malfunction of the heart which weakens the brain, causes eyes to sparkle, cheeks to glow, blood pressure to rise and the lips to pucker" – Anonymous
Cute Love Quotes for Him From the Heart
"Immature love says: 'I love you because I need you.' Mature love says 'I need you because I love you.'" – Erich Fromm
"I love you… I am who I am because of you. You are every reason, every hope and every dream I've ever had, and no matter what happens to us in the future, every day we are together is the greatest day of my life." – The Notebook
"There is a madness in loving you, a lack of reason that makes it feel so flawless." — Leo Christopher
Cute Love Quotes for Him Long Distance
"You are my love story, and I write you into everything I do, everything I see, everything I touch and everything I dream, you are the words that fill my pages." – A.R Asher
"When I saw you I fell in love, and you smiled because you knew." — Arrigo Boito
"My six word love story: I can't imagine life without you." – Anonymous
"I just wanna go over there and kiss him. How can I kiss him without letting him know that I like him?" – Friends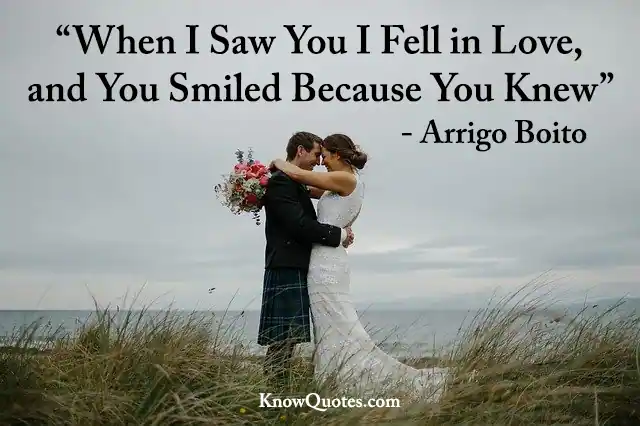 Cute Love Quotes for Him Birthday
"You know you're in love when you can't fall asleep because reality is finally better than your dreams." – Dr. Seuss
"We're all a little weird. And life is a little weird. And when we find someone whose weirdness is compatible with ours, we join up with them and fall into mutually satisfying weirdness—and call it love—true love." – Robert Fulghum, True Love
"If forever does exist, please let it be you…" – A.R Asher
Cute Love Quotes for Him From Her
"My three word love story: You complete me" – Anonymous
"It was love at first sight, at last sight, at ever and ever sight." — Vladimir Nabokov
"I love how you take care of me. How you keep working to be a better man. Even on days, I fail to be a better woman." – Unknown
"Love is quivering happiness." – Khalil Gibran, Love Letters in the Sand: The Love Poems of Khalil Gibran
Cute Love Quotes for Him Smile
"As he read, I fell in love the way you fall asleep: slowly, and then all at once." – John Green, The Fault in Our Stars
"If I know what love is, it is because of you." – Hermann Hesse
"When I tell you I love you, I am not saying it out of habit; I am reminding you that you are my life."
"I love that you are my person and I am yours, that whatever door we come to, we will open it together." — A.R. Asher
Cute Love Quotes for Him With Images
"I may not be your first date, kiss or love…but I want to be your last everything."
"Each day I love you more, today more than yesterday and less than tomorrow." – Rosemonde Gerard
"Being in love with you makes every morning worth getting up for."
"My angel, my life, my entire world, you're the one that I want, the one that I need, let me be with you always, my love, my everything."
Cute Love Quotes for Him in English
"You're that part of me I'll always need."
"You are the source of my joy, the center of my world and the whole of my heart."
"Your love shines in my heart as the sun that shines upon the earth." – Eleanor Di Guillo
"Everywhere I look I am reminded of your love. You are my world."
"Your voice is my favorite sound."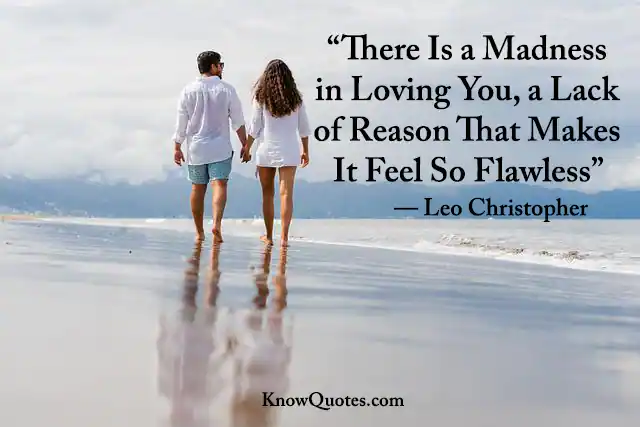 How Can I Make Him Feel Special Quotes?
There are plenty of ways to make your significant other feel special. One way is to show your appreciation for him with heartfelt quotes. These quotes can be about your love for him, how lucky you feel to be with him, or simply gratitude for being in each other's lives. Whatever the sentiment, your guy is sure to appreciate the thoughtfulness behind them. So make him feel extra special today with one of these quotes:
"I love you, I'm so grateful for you, and I cherish you more than you could ever possibly know. You're my everything, and I cannot imagine my life without you."
"Thank you for being by my side and sharing your life with me. I feel so blessed to have you as my husband/boyfriend/partner. I love you more than anything in this world."
"I don't know what I would do without you. You're my best friend, my lover, and my world. I love you so much, and I cherish every moment we spend together."
How Do I Express My Love to Him Quotes?
There is no one perfect way to express your love to him, but sometimes a quote can say what you feel better than you ever could. Below are some of our favorite love quotes for him. feel free to share these with your partner to let them know just how much you care.
What Are Some Cute Love Quotes?
Love is one of the most beautiful things in the world. And, when it's true love, it's even more special. If you're lucky enough to have found your soulmate, then you know how amazing it feels.
But, sometimes, it's hard to find the right words to express how you feel. That's why we've compiled a list of the cutest love quotes. These quotes capture the essence of true love and will help you express your feelings to your partner.
What Is Love Short Line?
Love is a beautiful thing. It can make us feel happy, sad, excited, and everything in between. Love is something that is worth fighting for and worth cherishing. Sometimes, love can be short–lived, but that doesn't make it any less special. Love is something that we all need in our lives.
Cute Love Quotes for Him that can be used to express one's love for their partner. While some of the quotes are more general in nature, others are specifically geared towards expressing love for a boyfriend or husband. Overall, the quotes provide a nice way to show someone how much they are loved.