Dream Believe Achieve Quotes
This blog post contains a collection of Dream Believe Achieve Quotes. These quotes provide inspiration and motivation for anyone who is pursuing their dreams. Whether you are facing challenges or simply need a reminder of what is possible, these quotes will help you stay focused on your goals. Read on for quotes from some of the most successful people in the world about dreaming, believing, and achieving.
These dream believe achieve quotes will inspire you to pursue your dreams and achieve great things. These quotes will remind you that anything is possible if you believe in yourself and work hard.
Dream Believe Achieve Quotes
"Success is not obtained overnight. It comes in installments; you get a little bit today, a little bit tomorrow until the whole package is given out. The day you procrastinate, you lose that day's success."
― Israelmore Ayivor
Don't ever be afraid to dream too big. Nothing is impossible. If you believe in yourself, you can achieve it.— Nastia Liukin
Everest for me, and I believe for the world, is the physical and symbolic manifestation of overcoming odds to achieve a dream— Junko Tabei
"If you really want to eat, keep climbing. The fruits are on the top of the tree. Stretch your hands and keep stretching them. Success is on the top, keep going."
― Israelmore Ayivor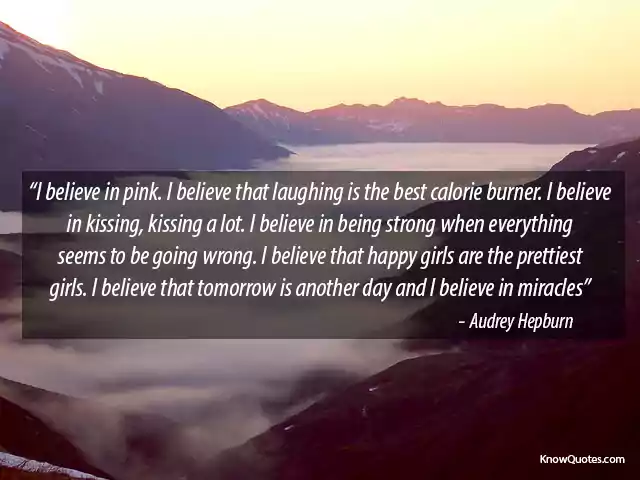 Dream to Achieve Quotes
"I believe in pink. I believe that laughing is the best calorie burner. I believe in kissing, kissing a lot. I believe in being strong when everything seems to be going wrong. I believe that happy girls are the prettiest girls. I believe that tomorrow is another day and I believe in miracles."
― Audrey Hepburn
"Where there is a will, there is a way. If there is a chance in a million that you can do something, anything, to keep what you want from ending, do it. Pry the door open or, if need be, wedge your foot in that door and keep it open." —Pauline Kael
"Don't wait for fear to stop before you leap. Be willing to leap afraid." — Lisa Nichols.
"Once you can write an alphabet, you can write a book of 100 million pages. It's just a matter of believing it as possible, and taking the cross millimetre by millimetre."
― Israelmore Ayivor
Dream It Believe It Achieve It Quote
"To see something, you have to believe in it. Really believe it. That's the first elf rule. You can't see something you don't believe in. Now try your hardest and see if you can see what you have been looking for."
― Matt Haig, A Boy Called Christmas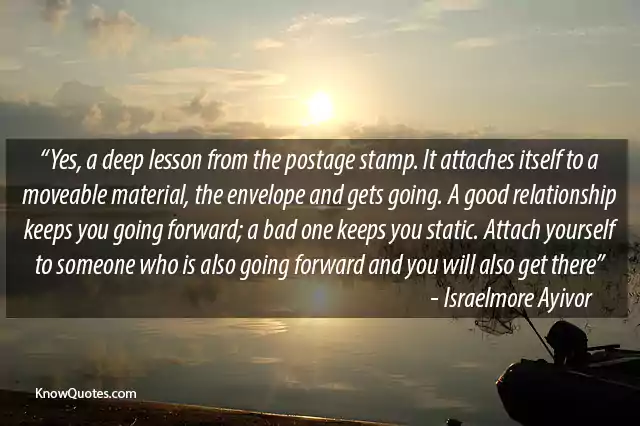 "Every great dream begins with a dreamer. Always remember, you have within you the strength, the patience, and the passion to reach for the stars to change the world." – Harriet Tubman
"Believe in yourself! Have faith in your abilities! Without a humble but reasonable confidence in your own powers you cannot be successful or happy."—Norman Vincent Peale
"You cannot score a goal when you are sitting on the bench. To do so, you have to dress up and enter the game."
Dream It Believe It Achieve It Quotes
"What is in the pencil is greater than what is around it. The talents in you are greater than the environment surrounding you. Your potentials will change your environment."
― Israelmore Ayivor
"Dreaming is an act of pure imagination, attesting in all men a creative power, which if it were available in waking, would make every man a Dante or Shakespeare."  –H.F. Hedge
"The possibility of the dream gives strength."
― Lailah Gifty Akita, Pearls of Wisdom: Great mind
Dream Believe Survive Quotes
"Yes, a deep lesson from the postage stamp. It attaches itself to a moveable material, the envelope and gets going. A good relationship keeps you going forward; a bad one keeps you static. Attach yourself to someone who is also going forward and you will also get there."
― Israelmore Ayivor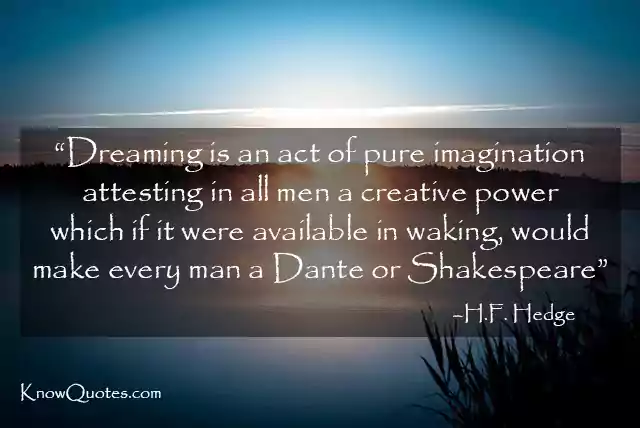 Who Said Dream It Believe It Achieve?
This quote is often attributed to the American writer and thinker, Ralph Waldo Emerson. Emerson was a highly influential figure in the transcendentalist movement of the early 19th century, which championed the idea of self–reliance and individualism. The quote itself speaks to the power of positive thinking and the importance of setting and achieving goals.
What Is the Best Dream Quote?
There are many dream quotes out there but the best one is probably "A dream is just a wish your heart makes." This quote is from the Disney movie Cinderella and it is a very inspiring and uplifting quote. It is also a reminder that no matter how hard life gets, we should never give up on our dreams.
What Is Dream Believe Achieve?
Dream Believe Achieve is a motivational phrase that encourages people to follow their dreams and believe in themselves in order to achieve their goals. This phrase is often used as a mantra to help people stay focused and motivated, especially when pursuing their goals seems difficult. Though it is a simple phrase, it can have a powerful impact on people's lives.
What Is a Good Quote for Success?
A good quote for success is "The only way to do great work is to love what you do." –Steve Jobs. This quote is inspirational and motivates people to do great work by enjoying what they do. It also shows that success comes from following your passions.
The blog post is about the importance of setting goals and achieving them. The author believes that if you set your sights high and dream big, you can achieve anything you want in life. The post includes a number of inspiring Dream Believe Achieve Quotes.