God Is Good Quotes are always uplifting and inspiring. They remind us that no matter what happens in life, God is always there for us. These quotes can help us get through tough times and remind us of the goodness of God.
These God Is Good Quotes will inspire you to see the good in life, even when things are tough. God is always there for us, and these quotes remind us of that.
God Is Good Quotes
"Oh, taste and see that the Lord is good; blessed is the man who trusts in Him!" – Psalm 34:8
"And don't forget to do good and to share with those in need. These are the sacrifices that please God." Hebrews 13:16
"It is God's will that your honorable lives should silence those ignorant people who make foolish accusations against you." 1 Peter 2:15
"The Lord is good, a stronghold in the day of trouble; and He knows those who trust in Him." – Nahum 1:7
God Is Good Quotes Bible
"The Lord is upright; He is my rock, and there is no unrighteousness in Him." – Psalm 92:15
"Don't copy the behavior and customs of this world, but let God transform you into a new person by changing the way you think. Then you will learn to know God's will for you, which is good and pleasing and perfect." Romans 12:2
"For God is working in you, giving you the desire and the power to do what pleases him." Philippians 2:13
"The Lord is good to all, and his mercy is over all that he has made." – Psalm 145:9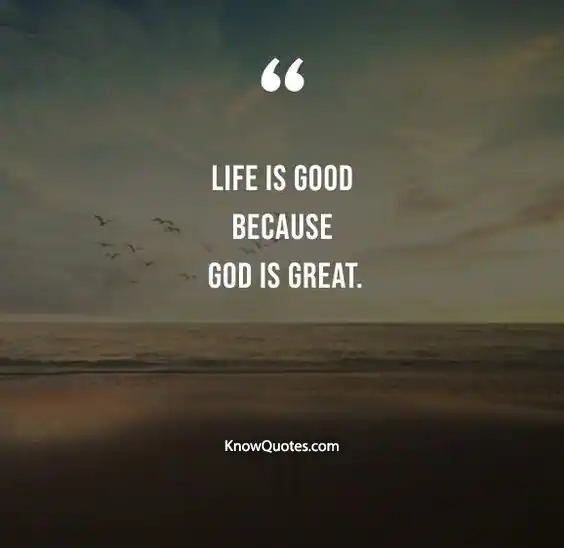 God Is Good Quotes From Bible
"Hear me, O Lord, for Your loving kindness is good; turn to me according to the multitude of Your tender mercies." – Psalm 69:16
"No, O people, the LORD has told you what is good, and this is what he requires of you: to do what is right, to love mercy, and to walk humbly with your God." Micah 6:8
"But my life is worth nothing to me unless I use it for finishing the work assigned me by the Lord Jesus—the work of telling others the Good News about the wonderful grace of God." Acts 20:24
"And God saw everything that he had made, and behold, it was very good. And there was evening and there was morning, the sixth day." – Genesis 1:31
God Is Good Quotes and Sayings
"For God so loved the world, that he gave his only Son, that whoever believes in him should not perish but have eternal life. – John 3:16
"People may break your heart and drive you crazily. God is the only dependable person you should rely on."
― Israelmore Ayivor, Become a Better You
"Do what is good and run from evil so that you may live! Then the LORD God of Heaven's Armies will be your helper, just as you have claimed." Amos 5:14
"Oh, how abundant is your goodness, which you have stored up for those who fear you and worked for those who take refuge in you, in the sight of the children of mankind!" – Psalm 31:19
God Is Good Quotes and Images
"Oh give thanks to the Lord, for He is good; for His steadfast love endures forever!" – 1 Chronicles 16:34
"So much can change from one day to the next, but the one thing that always remains the same is God. Stay focused on Him. In God We Trust."
― Germany Kent
"Your breakthrough is on the way. Don't be discouraged if things are not working out right now. God is working it all out behind the scenes. It may not come when you want, but trust that it will be right on time, because our God is an on time God."
"Teach me to do Your will, for You are my God; Your Spirit is good. Lead me in the land of uprightness." – Psalm 143:10
God Is Good Quotes Images
"Oh, how great is Your goodness, which You have laid up for those who fear You, which You have prepared for those who trust in You in the presence of the sons of men! You shall hide them in the secret place of Your presence from the plots of man; You shall keep them secretly in a pavilion from the strife of tongues." – Psalm 31:19-20
"Where God guides, He provides. No matter how things look, God is still in control. Stay in peace and be hopeful. Your blessing is coming soon."
― Germany Kent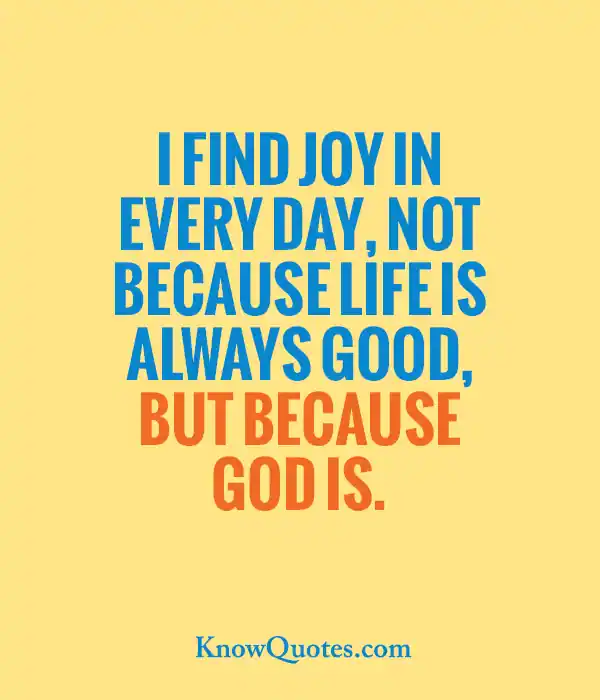 God Is Good Quotes Pinterest
"Do not come into agreement with fear. Activate your faith, live in victory, speak over your life and expect great things to come your way."
― Germany Kent
"God will fight your battles if you just keep still. He is able to carry you through. Trust Him. Keep standing, keep believing and keep hoping."
― Germany Kent
What Is a Good Quote About God?
There are many good quotes about God, but one that stands out is from Mother Teresa: "God doesn't require us to be successful, only to be faithful." This quote reminds us that even though we may not always be successful in our endeavors, as long as we are faithful to God, he will be pleased.
How Do You Thank God?
There are many ways to thank God. Some people may say a prayer of thanks, others may meditate on all the things they are grateful for, and still others may sing or dance as a form of worship. No matter how you choose to thank God, the important thing is to be sincere in your gratitude.
What's a Positive Quote for Today?
A positive quote for today is "The best way to find out if you can trust somebody is to trust them." –Ernest Hemingway. This quote is important because it reminds us that the best way to build trust is by being trustworthy ourselves. When we are honest and reliable, others are more likely to trust us. Trust is an essential part of any relationship, and this quote can help us build stronger, more meaningful connections with others.
What Are the Good Quotes?
There are many good quotes that can be found on the internet, in books, and from famous people. Some good quotes can be inspirational, while others can be funny or thought-provoking. It all depends on what you are looking for in a quote. Here are some good quotes to get you started:
"The best way to find out if you can trust somebody is to trust them." – Ernest Hemingway
"A friend is someone who knows all about you and still loves you." – Elbert Hubbard
"The only way to do great work is to love what you do." – Steve Jobs
"If you want to live a happy life, tie it to a goal, not to people or things." – Albert Einstein
"Don't walk behind me; I may not lead. Don't walk in front of me; I may not follow. Just walk beside me and be my friend." – Albert Camus
Collection of God Is Good Quotes. The quotes come from a variety of sources, including the Bible, famous people, and everyday people. The quotes show that no matter what someone's circumstances are, God is always there for them and is always good.