Inspirational Sayings Parents
We all know that parenting is hard work. But sometimes, in the midst of the daily grind, it's easy to forget just how rewarding it can be. That's why we've compiled this list of Inspirational Sayings Parents. The next time you're feeling overwhelmed, take a few minutes to read through these quotes. They're sure to give you a much-needed boost of motivation and inspiration.
Looking for some inspiration for what to say to your parents? Check out our list of Inspirational Sayings Parents will love!
Inspirational Sayings Parents
"First your parents, they give you your life, but then they try to give you their life." ― Chuck Palahniuk
"Parental love is the only love that is truly selfless, unconditional and forgiving." ― Dr T.P.Chia
"To be a good father and mother requires that the parents defer many of their own needs and desires in favour of the needs of their children. As a consequence of this sacrifice, conscientious parents develop a nobility of character and learn to put into practice the selfless truths taught by the Saviour Himself." – James E. Faust
"When you hold your baby in your arms the first time, and you think of all the things you can say and do to influence him, it's a tremendous responsibility. What you do with him can influence not only him but everyone he meets and not for a day or a month or a year but for time and eternity." – Rose Kennedy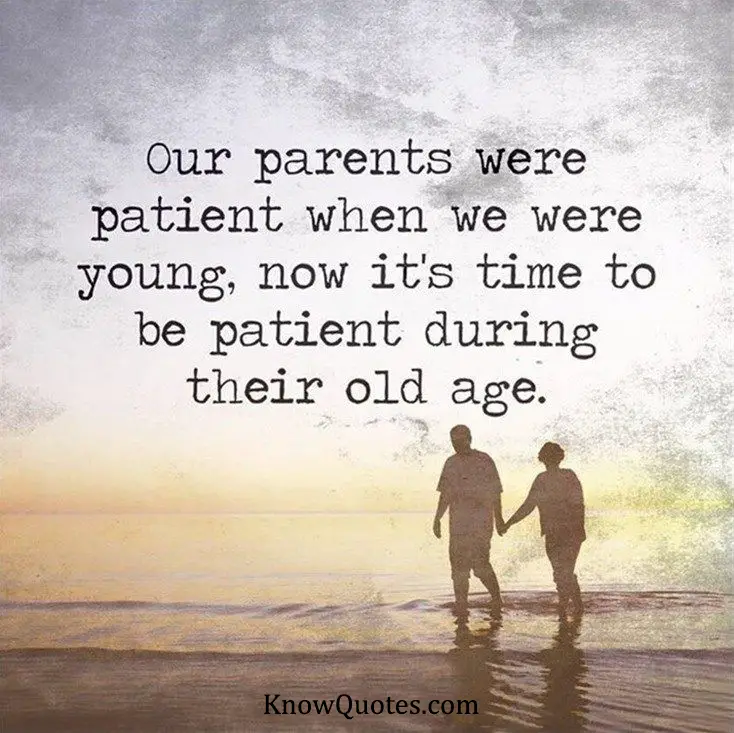 Inspirational Quotes From Parents
"A good father is a source of inspiration and self-restraint. A good mother is the root of kindness and humbleness." ― Dr T.P.Chia
"A parent's love is whole no matter how many times divided." – Robert Brault
"Affirming words from moms and dads are like light switches. Speak a word of affirmation at the right moment in a child's life and it's like lighting up a whole roomful of possibilities." ―Gary Smalley
"It is easier to build strong children than to repair broken men." – Frederick Douglass
"My children are the reason I want to laugh, smile, and want to get up every morning." – Gena Lee Nolin
Related: Best Advice for New Parents Quotes
Inspirational Quotes to Parents
"Having a baby is a life-changer. It gives you a whole other perspective on why you wake up every day." – Taylor Hanson
"All that I am, or hope to be, I owe to my mother." – Abraham Lincoln
 "Appreciate your parents. You never know what sacrifices they went through for you." ―Anonymous
"Behind every young child who believes in himself is a parent who believed first." – Matthew Jacobson
Inspirational Quotes About Parents
"There is no such thing as a perfect parent. So just be a real one. " – Sue Atkins
"Remember – The kids who need the most love will ask for it in the most unloving ways." – Russel Barkley
"At the end of the day, the most overwhelming key to a child's success is the positive involvement of the parents." – Jane D. Hull
"By loving them for more than their abilities we show our children that they are much more than the sum of their accomplishments." –Eileen Kennedy-Moore
Related: 50th Wedding Anniversary Quotes for Parents
Inspirational Quotes on Parents
"Children begin by loving their parents; as they grow older they judge them; sometimes they forgive them." ― Oscar Wilde
"The way we talk to our children becomes their inner voice." – Peggy O'Mara
"Don't worry that children never listen to you; worry that they are always watching you." – Robert Fulghum
"Parenting isn't a practice. It's a daily learning experience." – Quotepix.com
"Don't anger your parents in order to please other people. Those other people did not spend their lives building yours." ―Anonymous
Inspirational Quotes for Parents
 "Don't use the sharpness of your tongue on the mother who taught you to speak." ―Ali Ibn Abi Talib
"Each day of our lives we make deposits in the memory banks of our children." – Charles R. Swindoll
"It is not what you do for your children, but what you have taught them to do for themselves that will make them successful human beings." – Ann Landers
"To be in your children's memories tomorrow, you have to be in their lives today." – Barbara Johnson
Related: Funny Anniversary Quotes for Parents
Inspirational Strong Daughter Quotes
"Everyone else we knew growing up is the same: image of their parents, no matter how loud they told themselves they'd be different." ― Tana French
"Honor your parents." ―  Anonymous
"I got a lot of support from my parents. That's the one thing I always appreciated. They didn't tell me I was being stupid; they told me I was being funny." – Jim Carrey
"It is time for parents to teach young people early on that in diversity there is beauty and there is strength."― Maya Angelou
Inspirational Mother Daughter Quotes
"The sign of great parenting is not the child's behaviour. The sign of truly great parenting is the parent's behaviour." – Andy Smithson
"Being a mother is learning about the strengths you didn't know you had and dealing with fears you didn't know existed." – totspot.me
"Making a decision to have a child is momentous. It is to decide forever to have your heart go walking outside of your body." – Elizabeth Stone
"It's a funny thing about mothers and fathers. Even when their own child is the most disgusting little blister you could ever imagine, they still think that he or she is wonderful." ―Roald Dahl
Encouraging Quotes for Parents
"Let parents bequeath to their children not riches, but the spirit of reverence. – Plato
"Most things are good, and they are the strongest things, but there are evil things too, and you are not doing a child a favour by trying to shield her from reality. The important thing is to teach a child that good can always triumph over evil." – Walt Disney
"Parents can only give good advice or put them on the right paths, but the final forming of a person's character lies in their own hands." – Anne Frank
"Encourage and support your kids because children are apt to live up to what you believe of them." – Lady Bird Johnson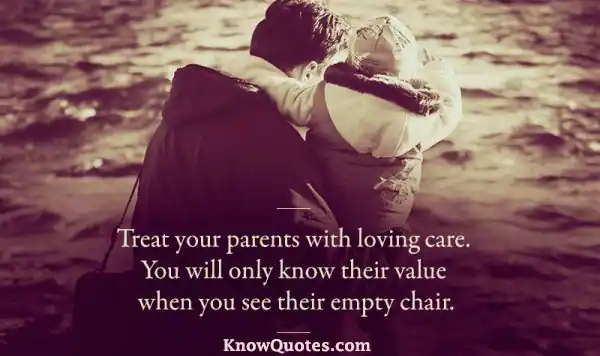 What Is the Best Message for Parents?
There is no one–size–fits–all answer to this question, as the best message for parents will vary depending on the specific situation and relationship between the parent and child. However, some tips on crafting an effective message for parents include being clear, concise, and honest in your communication. Additionally, it can be helpful to avoid making assumptions about what the parent knows or does not know, and to provide them with any relevant information or resources that may be helpful.
What Is a Good Sentence for Parents?
There is no one answer to this question since what might be considered a good sentence for parents varies from family to family and culture to culture. However, some possible good sentences for parents that could be used in a variety of situations might include expressing love and appreciation, apologizing for mistakes, or offering words of wisdom or encouragement. Ultimately, the best way to figure out what might be a good sentence for parents in any given situation is to simply listen to and trust one's own instincts.
What to Say to Encourage New Parents?
There are many things you can say to encourage new parents. Here are a few examples:
"Congratulations on your new arrival!"
"Becoming a parent is a wonderful and rewarding experience."
"I'm sure you'll be great parents."
"I'm here for you if you need any help or advice."
What Is a Parent Quote?
A parent quote is a saying or phrase that is often used by parents to help motivate, encourage, or inspire their children. These quotes can be found in many different places, such as books, websites, or even from other parents. Some popular parent quotes include:
-"The sky is the limit."
-"If at first you don't succeed, try again."
-"Believe in yourself and you can achieve anything."
These are just a few examples of the many different parent quotes that are out there. If you are looking for some inspiration or motivation for your children, try looking into some of these quotes.
Some Inspirational Sayings Parents can use to motivate their children. The author believes that these sayings can help parents to instill a positive attitude in their children and help them to lead successful lives.