When you fall in love, you expect things to get better each day. However, that is not always the case and love can get sour. When things go as you didn't expect, you don't have to cry all day and night. You need to stand up and move on with life. It's not easy, but when you read some love hurts quotes, you will feel consoled, encouraged, and inspired to keep going. Here are some of the best love hurts quotes you can read and even send to your ex.
"So it's true, when all is said and done, grief is the price we pay for love."
― E.A. Bucchianeri, Brushstrokes of a Gadfly,
"The shattering of a heart when being broken is the loudest quiet ever."
― Carroll Bryant
"Love is hard to find, hard to keep, and hard to forget."
― Alysha Speer
"Love must not suffocate but breathe on its own."
― Soraya Naomi, For Fallon
"I wore your promise on my finger for one year
I'll wear your name on my heart til I die
Because you were my boy, you were my only boy forever."
― Coco J. Ginger
Love Hurts Quotes and Sayings for Him
"Just because we can't be together doesn't mean I don't love you"
― Cecily von Ziegesar, Gossip Girl
"Just tell yourself a story that'll satisfy you and pretend he told it."
― Catherynne M. Valente, Deathless
"One day you're going to remember me and how much i loved you…then you're gonna hate yourself for letting me go"
― Drake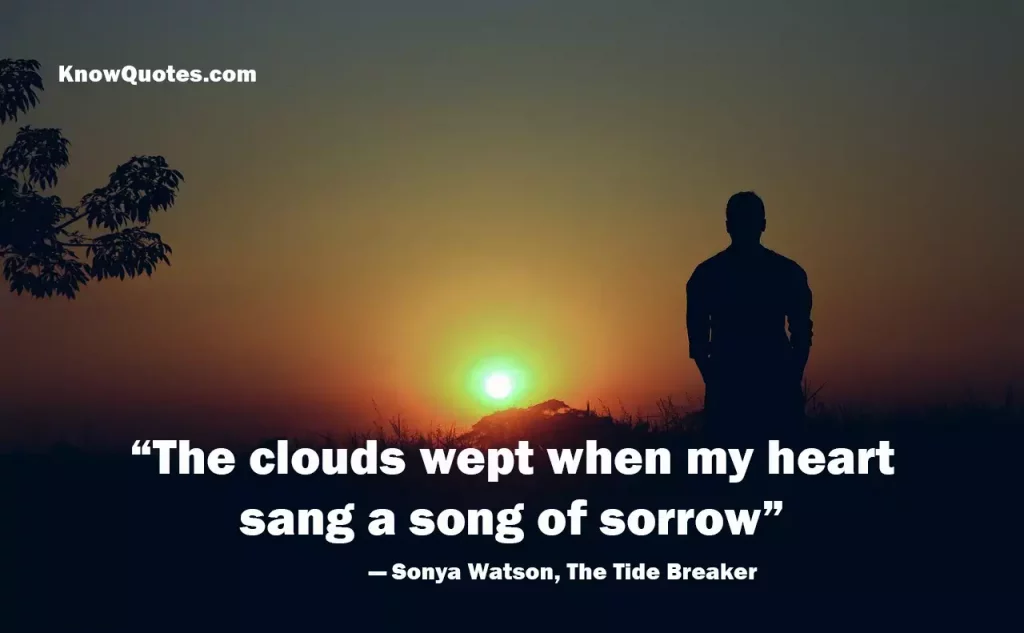 "To make one person the center of your world is bound to end in disaster. There are too many factors outside your control."
― Alexandra Adornetto, Halo
"I wanted to punch him and understand him at the same time."
― Shannon A. Thompson, Take Me Tomorrow
"Love hurts when it changes us."
― Toba Beta, Betelgeuse Incident: Insiden Bait Al-Jauza
"You did love me," I whispered. "Just not the same way I loved you."
― Jess Rothenberg, The Catastrophic History of You and Me
"I did the searching and remembering, she did the disappearing and the forgetting."
― Ann Brashares, My Name Is Memory
"The end of love looks like the beginning of war"
― Bangambiki Habyarimana, The Great Pearl of Wisdom
"The joy of intimacy is the reward of commitment."
― Joshua Harris, I Kissed Dating Goodbye: A New Attitude Toward Relationships and Romance
"But I do, and the barbed wire tightens once more, until my heart is strangled and broken."
― A.G. Howard, Splintered
"Ladies if A Man is More Invested and Concerned About Your Assets….He Is A Liability"
― Mo Stegall From The Hand of Delilah
Painful Love Quotes for Her
"It had made her too helpless, because that's what love did. There was no way around it and no way to fight it. Now if she lost, she lost everything."
― Alice Hoffman, Practical Magic
"I know you. Inside and out, Sara. I know you, and I've accepted it all. Every bit of the crazy. And I love you anyway remember?"
― Emme Rollins, Dear Rockstar
"Enamorarse sabiendo que todo está perdido y no hay ninguna esperanza."
― José Emilio Pacheco, Las batallas en el desierto
"The way to my heart shattered when you left me, but I was glad because your memories were invulnerable, locked inside my heart."
― Anmol Rawat, A Little Chorus of Love
"Love hurts, if rejected or betrayed.
If not at all, then love is all around."
― Toba Beta, Betelgeuse Incident: Insiden Bait Al-Jauza
"I love you forever. I am sorry I cannot love you now."
― Nick Harkaway, Angelmaker
"The sky cries for those filled with sadness"
― Sonya Watson, The Tide Breaker
"If you love something, let it go…"
― Karen Shreck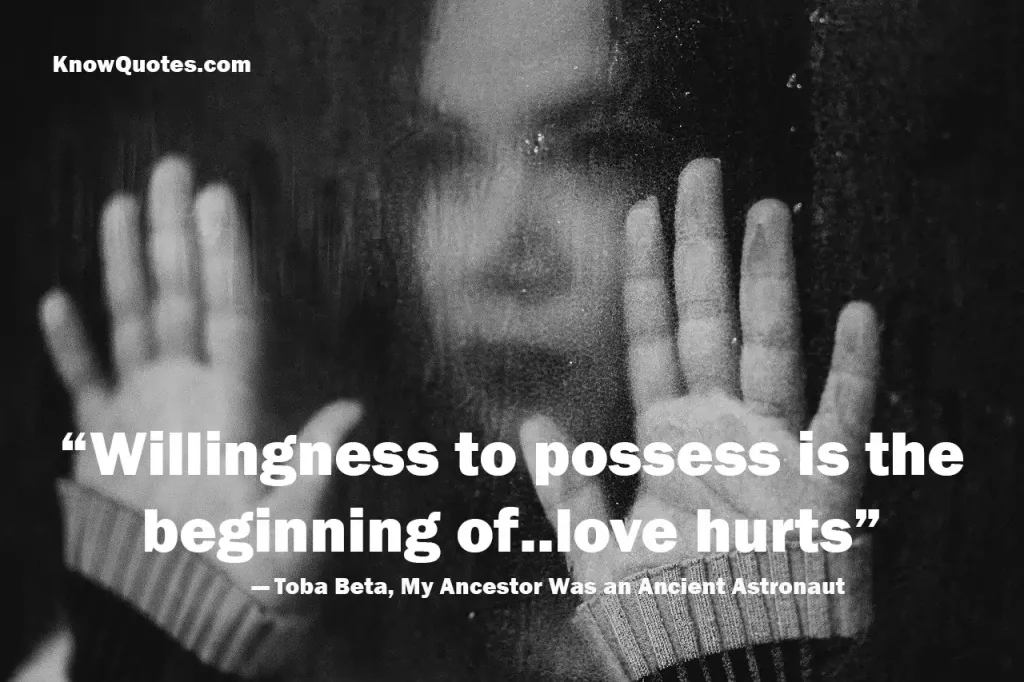 "The world needs someone they can admire from a distance; from a very far distance."
― Michael Bassey Johnson
"The pain of one-sided love, of knowing that I had loved her more than she had loved me"
― Sierra Simone, Priest
Love Hurts Quotes Short
"He was changed, burned, branded, destroyed and rebuilt. And he loved it."
― Jess Michaels, A Moment of Passion
"Sometimes waiting is the hardest thing of all."
― Luanne Rice
"If you love something, let it go…"
― Karen Schreck, While He Was Away
"The clouds wept when my heart sang a song of sorrow"
― Sonya Watson, The Tide Breaker
"Love bleeds you dry until the red organ ceases to beat"
― Sonya Watson , The Tide Breaker
"The rap of amity-period is actually retribution."
― Noman Nayyir Kulachvi, Ishq Ki Science
"Love is like a lost fart. If you have to force it, it's probably shit."
― Stephen K. Amos, I Used to Say My Mother Was Shirley Bassey
"When it comes to love, Princess, rules blur, and traditions fade,"
― Rose B. Mashal, Black Keys
Quotes About Being Hurt by Someone Close to You
"Is that a rule? Do you have a rule that you can't kiss people in the morning?"
― Holly Hood
"Never be afraid to love. Just be careful who you love."
― Carlos Wallace, The Other 99 T.Y.M.E.S: Train Your Mind to Enjoy Serenity
"Willingness to possess is the beginning of..love hurts."
― Toba Beta, My Ancestor Was an Ancient Astronaut
"Sharing pillow talk with the wrong people can make a hard bed to lie on, and will surely lead to nightmares in your relationship."
― Carlos Wallace, The Other 99 T.Y.M.E.S: Train Your Mind to Enjoy Serenity
"Are you coming back to campus or you sticking around here with the prick?"
― Holly Hood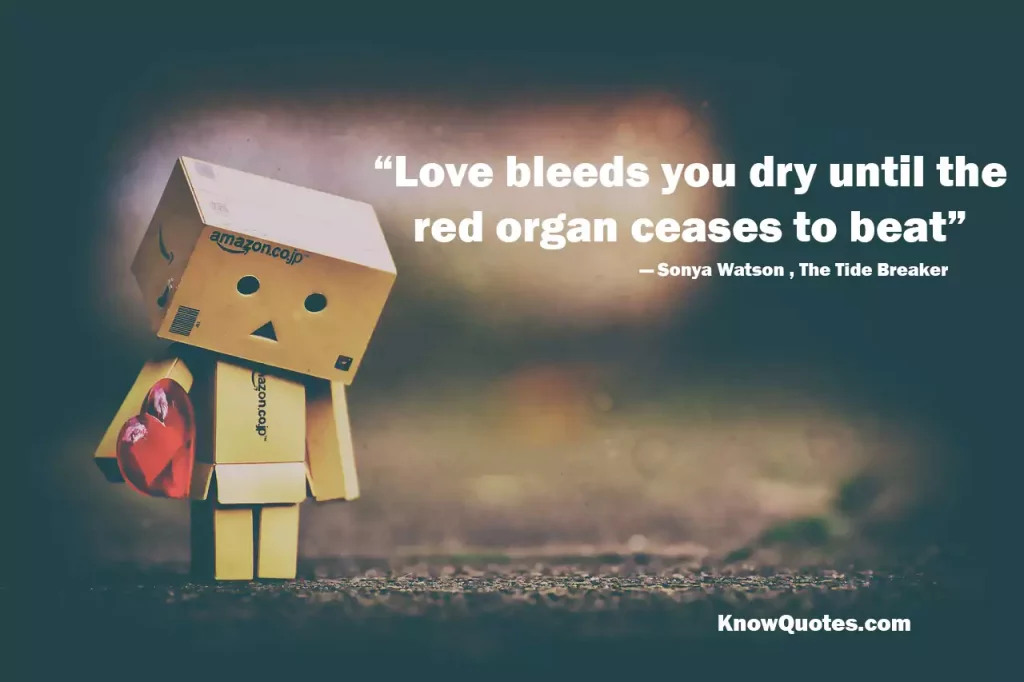 "Marika was a huge book nerd, a sucker for YA, and had a TBR pile taller than her."
― Mirella Muffarotto, Every Boy is a Story
"Frankie scanned her eyes. I don't ask for things. I take them."
― Holly Hood
"I adore you, Emilia Ward, let me worship you and I will be your dog, your slave… anything you want. Just don't leave me."
― Amanda Lance, Endangered Hearts
"Dreams are getting surreal, I don't know what's real anymore."
― Snow Liber Dionysus
Painful Deep Love Hurts Quotes
"He couldn't tell Zeke how they would be tomorrow, because he didn't know that answer yesterday, did he?"
― Clare London, True Colors
"She never knew her tender soul died daily as she helped him yo fix his broken pieces of life. His departure was no longer a pain but a slow death"
― Kshanasurya
"If love is madness, then she was unhinged."
― Bibiana Krall
"People either do two things with love. They're either showing it or they're crying out for it."
― Edith Mackenzie, The Wounded Cowboy Billionaire
"You were enough, maybe you were too much, maybe he prefers less and you deserve more."
― R.H. Sin
"He was my sweetest fantasy and my bitter reality."
― Luffina Lourduraj
"Messed up doesn't matter to the heart."
― Annika Martin, Return Billionaire to Sender
"It's so easy to take time and people for granted. You believe tomorrow is forever. But nothing could be further from the truth. – Javon"
― Skylar Nightingale, Mine Forever: A Young Adult Romance
"She taught me all about happiness and in her demise I learnt the existence of pain"
― Kshanasurya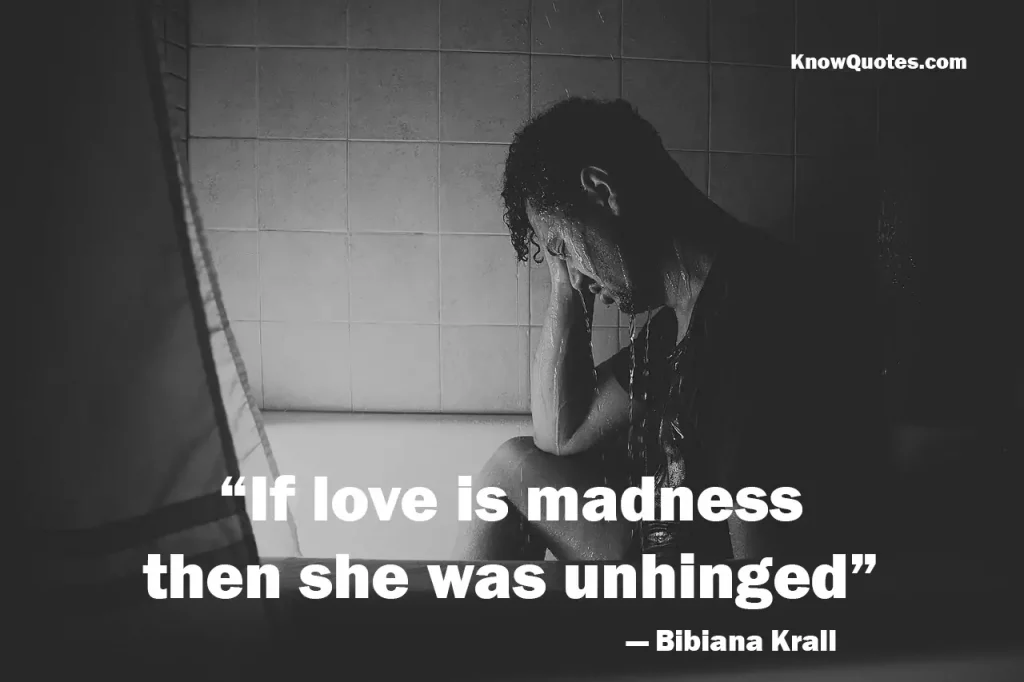 "Love is a journey and a destination – long and excruciating on the way, unexpected and ecstatic if found."
― Stewart Stafford
Love Hurts Quotes for Him
"Love is in fact a prison."
― A.D. Aliwat, In Limbo
"falling for him is just as natural as falling to the ground like gravity."
― Habilah Mashabi
"Let's just have each other to patronize."
― Sijdah Hussain, Red Sugar, No More
"You were more than an obsession. You were more than a love. You were my life. And I do not know what to do without you."
― Kit Rose
"He was always right beside me, but we were never in the same place."
― Jacqueline Simon Gunn, Chasing Kat
"Need Creating Hunger of people for his Goal."
― Sujit Kumar Mishra
"Love is being able to talk to someone for the rest of your life, without going crazy!"
― Ann-Marie Lukezic
Love Hurts Quotes and Sayings for Him
"Why does loving somebody mean you have to hurt them as much?"
― Haruki Murakami
"…cariño, eso es lo que pasa cuando te enamoras. Estás viendo una catástrofe de la naturaleza."
― Janet Fitch, White Oleander
"She left me by sowing her memories on my soul
and I harvest the pain writing about her, as my words cripple and crumble like my heart"
― Kshanasurya
"Few Questions has no answer because they silent by closed"
― Sujit Kumar Mishra
"And your child will love you unconditionally, like i do."
― El James
"I miss him, and the pain of it is a yawning chasm, one into which I yearn to let myself fall."
― Holly Black, The Queen of Nothing
"Her memories, the reason I'm lifeless with a heartbeat"
― Kshanasurya
"God has bestowed women with such complexity that the men can never simplify."
― Bobby George
Love Hurts Quotes in English
"She was the only poison I chose to drink"
― Kshanasurya
"I was haunted by a painful desire for her, like the thirst of a voyageur in the desert. My feelings burst. Regret panged within me."
― Anoir Ou-Chad, Lemon Twist
"If only for a moment. I would like to be that unnoticed and that necessary person you loved."
"I see a lot of love in your heart. Despite the pain it causes. Love is like a stubborn disease. There's no way to cure it."
― Carlos Aleman, As Happy As Ling
"In that intimacy, when we really selflessly love each other, it changes us. It stays in or lives, even when we are apart."
― James Hilton ( Cowboy)
"I didn't want to go down a road I'd already been on. Why was it so hard to turn away from something that was already gone?"
― Jacqueline Simon Gunn, Chasing Kat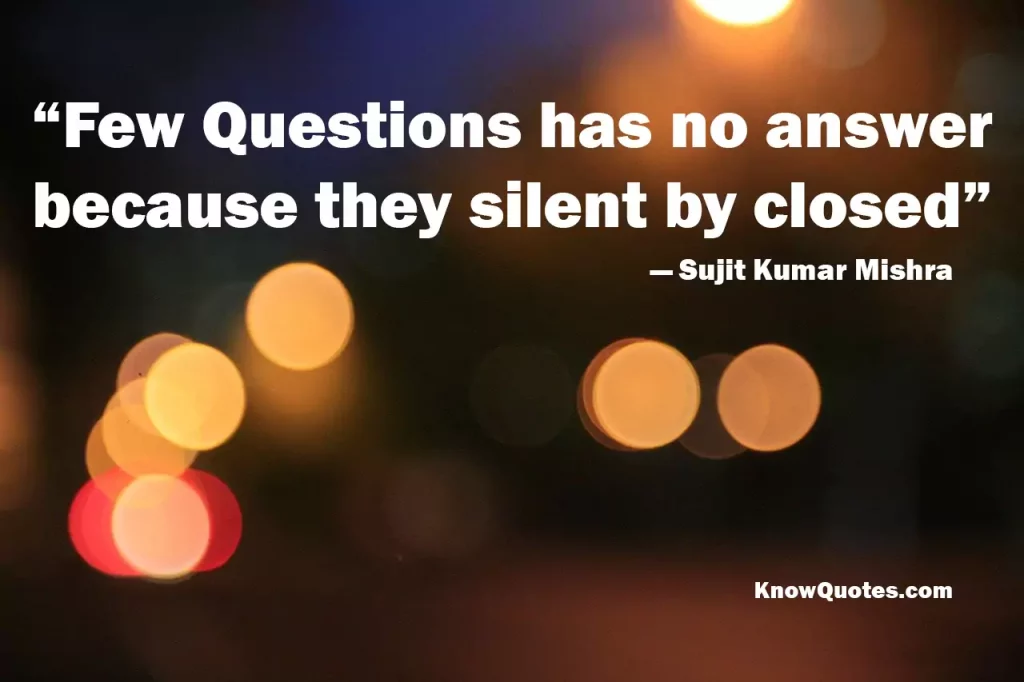 "My biggest qualm is I will mistreat you"
― Adnan Shafi, TEARS FALL in MY HEART
"I've been burnt, once or twice, when it comes to love
But what's there to gain when we feel no pain?"
― Soroosh Shahrivar, Letter 19
Love Hurts Quotes Short
"Naivety; is killing the flowers that used to grow inside of you in order to bloom another in someone else's heart …"
― Samiha Totanji
"I thought our love will last forever girl but I lost you. I thought you were meant to be with me but I lost you. I thought that you will be by my side but I lost you forever girl ."
― Sami Abouzid
"I have loved. "And sometimes I've loved me too."
― James Hilton ( Cowboy)
"People don't mind taking some hard punches for the right reasons."
― Christopher X. Shade, The Good Mother of Marseille
"All you want is something else, something different something as simple as not being second."
― James Hilton ( Cowboy)
"Tragedy hits us when we least expect it"
― Sami Abouzid
"You gave me pain wrapped in love"
― Krishna Chhetri, A Drop of You
"A long-lost love. A living, breathing embodiment of what might have been."
― Jamie Ford, Love and Other Consolation Prizes
"a man called sami created all this amazing music cause he loves you so much and he is the only one you ignore in this life , Sad"
― Sami Abouzid
"How could you sleep peacefully at night after breaking a man's heart who had nothing in this world but your love?"
― Sami Abouzid
"Your child will love you unconditionally, like i do"
― E.L. James, Fifty Shades Freed
"In a love relationship one person is usually at the helm. The one who loves more suffers the most."
― Vincent Okay Nwachukwu
"A Man needs love like roses need the rain, but when we are desperate for love we can have our hearts broken easily"
― Sami Abouzid
"I fell for you so hard that I lost myself & lost you in the journey of love.."
― Aparna.S
"We never regret the love we give,
We regret giving it to the wrong people …"
― Samiha Totanji
"Love, like acting, is a lonely pursuit."
― Wyatt B. Pringle, Jr.
"What happened to the Misstery of Romance?
She's been turned out and sold to perform Pornographic acts.
So where is her Happy-Ending?"
― Kevin J. Estes, LOVE LETTERS TO REALITY:
"Sad eyes, once had happy stories to tell."
― ventum
"Each one of us had his own princess and we all thought our love would last forever and we all got hurt in the same old-fashioned way"
― Sami Abouzid
"How can you lose and hurt someone who loves you with all his heart"
― Sami Abouzid
"Why would you care about someone who won't care about you"
― Sami Abouzid
"He may be the one you crave but is he the one you deserve? Do he deserve you?
Accept nothing less than you deserve for you are a Queen."
― Renee' A. Lee
"I hope you find a person who
will stop reminding you about
your failed past relationships."
― scbquotes
"~En aime pas la vérité parce que defoi ca vient inatendu, en a tendence a voulior attendre que ce soit le bon momment~ Gabriel"
― telman chincocolo
"A woman's love is true when it does not comes with the date of packing and date of expiry"
― Dr.P.S. Jagadeesh Kumar
"I'm walking by the river side late at night , thinking about the wrongs I've done and the things I've done right , but what hurt the most you're not around ."
― Sami Abouzid
"Everything in real life leaves room for betrayal. Why shouldn't love betray too?"
― Mukta Singh-Zocchi, The Thugs & a Courtesan
"If you love a woman at the realm of "Quantum Mechanics", then you have known her at the events before Big Bang!"
― Vishwanath S J
"I had Lost Myself to Find You,
In due course to have lost everything!"
― Somya Kedia
"Self-power drives a symbolic representation of abstract beauty"
― Arif Naseem
Inspirational Quotes About Life and Struggles
Friendship Quotes Funny
Sad Relationship Quotes for Him
"I Loved One, Not Many; Many Loved It, Not One"
― Syed Sharukh
"It feels so good to be with you and it hurts endlessly knowing that we can't be together and this is the price of love we have to pay"
― Sami Abouzid
"If Love Was Easy, Everyone Would Love It"
― Syed Sharukh
"feeling upset? lookup a lover"
― Arif Naseem
When love doesn't go as you expected, you don't have to keep worrying and crying; you need to move on. The above love hurts quotes can console and inspire you to open the next chapter in life. You can even send some of the quotes to your ex, just to make them feel how you feel about the situation.