We all have those days where we could use a little boost of positivity. Whether you're feeling stressed from work, home life, or the world in general, it can be helpful to turn to Positive Mind Quotes for a bit of inspiration.
These quotes can help to center you and remind you of the good in life. They can also give you the push you need to keep going when things are tough. Next time you're feeling down, try reading through some positive mind quotes. You might just find the perfect one to lift your spirits.
If you're looking for a little inspiration, these Positive Mind Quotes will help you think more positively and achieve your goals.
Positive Mind Quotes
"Dreams do not bear fruits unless the weather conditions are favourable. Your positive mentality makes your dreams germinate; your actions make them to bear fruits. Take positive actions. Be positively minded."
― Israelmore Ayivor, Shaping the dream
"Being miserable is a habit; being happy is a habit; and the choice is yours." – Tom Hopkins
"The positive thinker sees the invisible, feels the intangible, and achieves the impossible." – Winston Churchill
"All we are is the result of all we have thought." – Buddha
"A positive mind is the sharpest tool that brings down the monuments of failure. The quickest way to fail is to murder your mind with negative thoughts!"
― Israelmore Ayivor, Daily Drive 365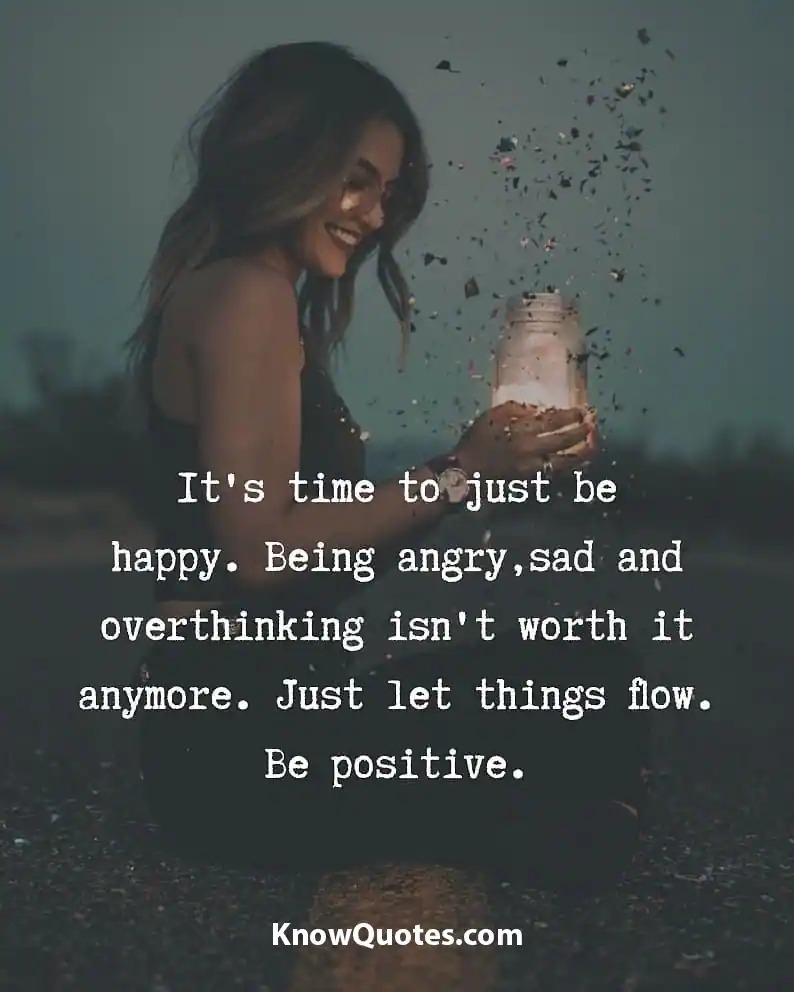 Positive Mind Quotes in English
"I can't change you and you can't change me, but together we can work to change the world."
― Germany Kent
"If you are positive, you'll see opportunities instead of obstacles." – Widad Akrawi
"Those who are free of resentful thoughts surely find peace." – Buddha
"Be a force of love as often as you can and turn away negative thoughts whenever you feel them surface." – Dr. Wayne Dyer
"Joy is temporary, Happiness is permanent; for it comes out from positive mind and is an art of tension free heart."
― Vikrmn, Guru with Guitar
Related Post: Calm the Mind Quotes
Positive Mind Quotes Images
"Sooner or later you will meet the person you are busy becoming and you'll either be celebrating or regretting base on the choices you making today."
― Nicky Verd
"When the struggle is over, those that have distance themselves from you will line-up to re-introduce themselves!"
― Nicky Verd
"There's no need to lay low. Go right ahead and give the world your brilliance"
― Nicky Verd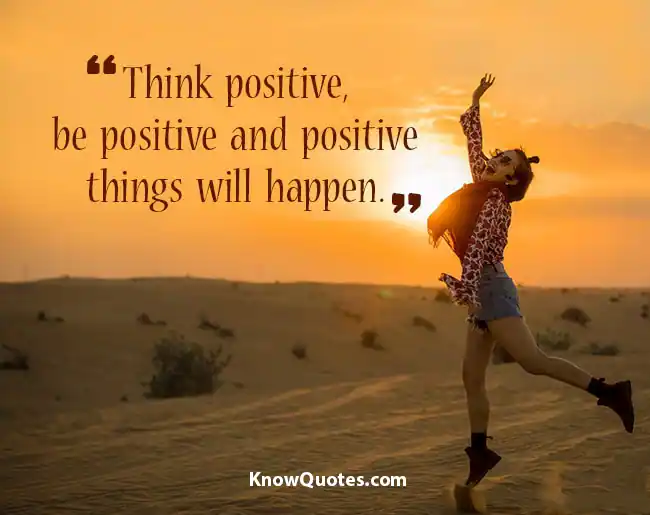 Positive Mind Quotes About Life
"Change your thoughts and you change your world." – Norman Vincent Peale
"Always turn a negative situation into a positive situation." – Michael Jordan
"Believe you can and you're halfway there." – Theodore Roosevelt
"Life's like a movie, write your own ending." – Joe E. Lewis
"Be happy. It's one way of being wise." – Oscar Wilde
"Happiness is the consequence of personal effort. You fight for it, strive for it, insist upon it, and sometimes even travel around the world looking for it. You have to participate relentlessly in the manifestations of your own blessings." – James A. Michener
"Your mind will answer most questions if you learn to relax and wait for the answer." – William S. Burroughs
Related Post: 40+ Best Clear Mind Quotes
Positive Mind Quotes Pinterest
"You have enemies? Good. That means you've stood up for something, sometime in your life." – Winston Churchill
"15 Minutes of Praise Can Change the Rest of Your Day!" — Joyce Meyer
"One small positive thought can change your whole day." – Zig Ziglar
"Be at war with your vices, at peace with your neighbors, and let every new day be the legacy of a virtuous yesterday." – Benjamin Franklin
"The only person you are destined to become is the person you decide to be." – Ralph Waldo Emerson
Keep a Positive Mind Quotes
"Overcome bad habits, and you will have good habits. Overcome bad attitudes, and you will have good attitudes." – Tom Landry
"There are no traffic jams along the extra mile." – Roger Staubach
"Be who you are and say what you feel because those that matter don't mind and those that mind don't matter." – Dr. Seuss
"If you're not fired with enthusiasm, you'll be fired with enthusiasm." – Vince Lombardi
"I'm blessed with a wonderful family and great friends. I live in a beautiful place. And I've been able to make a living doing what I love the most—singing and making music." – LeAnn Rimes
Related Post: Change Mindset Quotes
Motivational Positive Mind Quotes
"Nothing is impossible, the word itself says 'I'm possible'!"- Audrey Hepburn
"You can always do a little bit more than what's expected of you and when it comes to doing the right thing for university football I don't know any limits. So bring it on. Let's play big time college football, let's play for championships." – Nick Saban
"My mom told me to never quit because quitting wasn't an option." – Tim Tebow
"If you expect nothing from anybody, you're never disappointed." – Neil Sedaka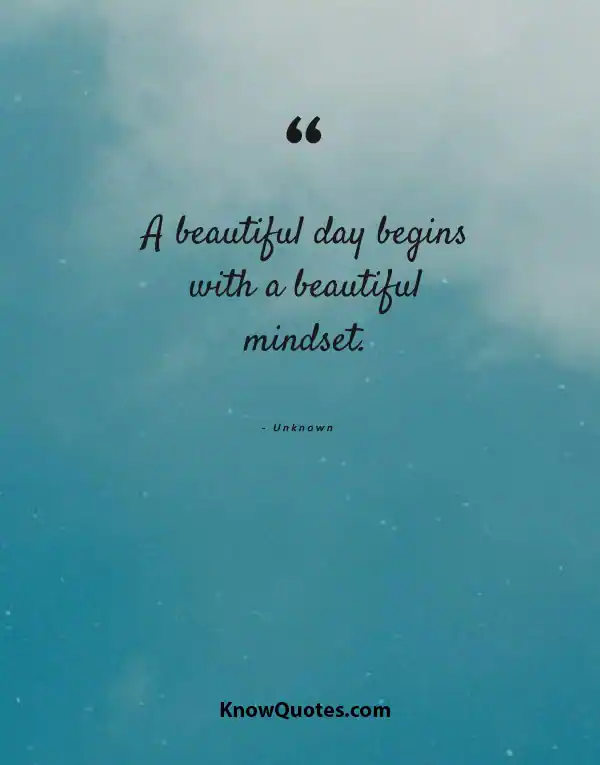 What Are the 5 Positive Quotes?
There are many positive quotes that can be found online and in books. Some of these quotes are:
"You are never too old to set new goals or to dream a new dream."
"It is never too late to be what you might have been."
"You can't help everyone, but everyone can help someone."
"If you want to live a happy life, tie it to a goal, not to people or things."
"The only way to do great work is to love what you do."
How Can I Think Positive in Mind?
It is very easy to think positive in mind if you make a decision to do so. You can start by filling your mind with positive thoughts and affirmations. You can also try visualization exercises to see yourself achieving your goals. When you start thinking positive, you will notice that your life will begin to change for the better. You will attract more positive people and circumstances into your life.
What Is Today's Positive Thought?
Today's positive thought is that no matter what challenges or obstacles we face in life, we always have the power to choose how we respond to them. We can choose to let them defeat us, or we can choose to use them as opportunities to grow and become even stronger. It's always up to us.
Positive Mind Quotes is a great collection of quotes that can help to change your mindset and outlook on life. If you are feeling down or negative, reading through these quotes can help to uplift your spirits and give you a more positive outlook. Give them a try next time you need a pick-me-up, and see how they can help to improve your day.