Positive Vibes Quote & Messages with Images
When life gets tough, it's important to remember that everything is temporary. No matter how bad things seem, they will eventually get better. To help you stay positive during tough times, we've compiled a list of our favorite positive quotes. These quotes will help you stay positive and remind you that better days are ahead.
Positive vibes are all around us! They are the good thoughts and feelings we get when we are happy, loved, and supported. Positive vibes can also be found in nature, in the beauty of a sunset or the peace of a quiet forest. We can create positive vibes by doing things that make us happy, such as listening to music, spending time with friends and family, or taking a nature walk. When we share positive vibes with others, we make the world a happier place!
Start your day off with a positive attitude and some inspiration from these positive vibes quotes. These quotes will remind you to stay positive and to keep a good outlook on life.
Positive Vibes Quote
"Keep your face to the sunshine and you cannot see a shadow." — Helen Keller
"Most times, the content you need doesn't come from where you expect it to come from. That's the importance deep beyond superficial engagement."
― Adeyemi Taiwo Eunice
"Minds create the past and the future that arises from greed and ignorance. The world of delusion is born from ignorance and greediness."
― Algazelus
"Once you replace negative thoughts with positive ones, you'll start having positive results." — Willie Nelson
Positive Vibes Quotes for Instagram
"Yesterday is not ours to recover, but tomorrow is ours to win or lose." — Lyndon B. Johnson
"There is nothing so special or boring nor there are any weak or strong things in this world. It is we and our surficial perception that creates these types of environment"
― Rajendra Ojha
"Let's all promise to share the quotes, blogs, and videos we like- Spread positivity on social media"
― Deeksha Arora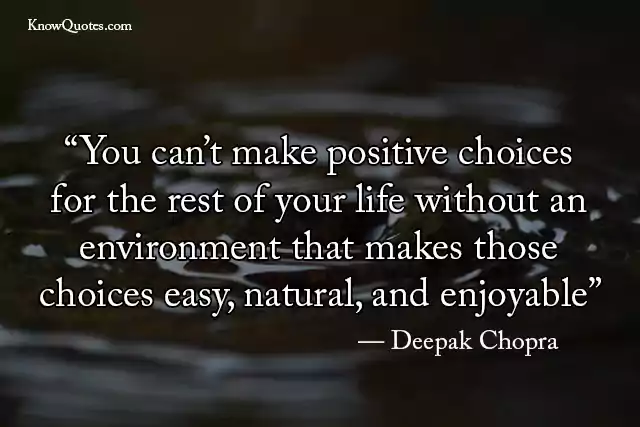 Positive Vibes Quotes in English
"In order to carry a positive action we must develop here a positive vision." — Dalai Lama
"I always like to look on the optimistic side of life, but I am realistic enough to know that life is a complex matter." — Walt Disney
"Waiting is wasting. Make the most of yourself and be the best version of yourself. Have Trust in Allah's greatness; He will provide everything."
― Algazelus
"Self-care is refreshing for the soul and makes you a vibrant person"
― Fadia Sara Alasmar, How to Choose Your Happiness Daily: Self-Guide of daily habits, rituals, and adjusting your daily view of life
Positive Vibes Quotes for Work
"Positive thinking will let you do everything better than negative thinking will." — Zig Ziglar
"Pessimism leads to weakness, optimism to power." — William James
"With a burning ambition, sustained focus, and daily action – there simply are no limits to what you will achieve."
― Curtis Rivers, Seven Paths to Freedom
Positive Vibes Quotes for Friends
"Our greatest strength lies in our ability to channelize our energy for the right cause, and stay motivated against all the odds."
― Amit Ray, Power of Exponential Mindset for Success Leadership and Spirituality
"You can't make positive choices for the rest of your life without an environment that makes those choices easy, natural, and enjoyable." — Deepak Chopra
"The thing that lies at the foundation of positive change, the way I see it, is service to a fellow human being." — Lee lacocca
"Heroes are not made. They are born out of circumstances and rise to the occasion when their spirit can no longer coexist with the hypocrisy of injustice to others."
― Shannon L. Alder
Positive Vibes Quotes About Life
"Your hopes and dreams are like a giant helium balloon, tugging on your hand to take you above the clouds, to that quiet place of peace and contentment. All you have to do is stop resisting, to let go – and ALLOW your hopes and dreams to take you there."
― Curtis Rivers, Seven Paths to Freedom
"Positive thinking is more than just a tagline. It changes the way we behave. And I firmly believe that when I am positive, it not only makes me better, but it also makes those around me better." — Harvey Mackay
"In every day, there are 1,440 minutes. That means we have 1,440 daily opportunities to make a positive impact." — Les Brown
"If you feel happy, Smile with all your heart. if you're down, smile with all your might."
"Any day above ground is a good day. Before you complain about anything, be thankful for your life and the things that are still going well."
― Germany Kent
Positive Vibes Quotes Instagram
"I'm a very positive thinker, and I think that is what helps me the most in difficult moments." — Roger Federer
"Perpetual optimism is a force multiplier." — Colin Powell
"Your mind is very powerful. If you fill it with positive thoughts, you will soon start seeing positive changes in it."
"Life is a gift. And it offers us the privilege, opportunity, and responsibility to give something back by becoming more."
"Attitude is a little thing that makes a big difference." — Winston Churchill
"The greatest win is walking away and choosing not to engage in drama and toxic energy at all."
Positive Vibes Quotes Funny
"Walk away from anything that gives you bad vibes."
"I say looking on the bright side of life never killed anybody."
"You attract the energy that you give off. Spread good vibes. Think positively. Enjoy life."
"A positive attitude can lead to a chain reaction of positive thoughts, outcomes, and events."
"You are the antibodies kicking in as the planet fights its fever."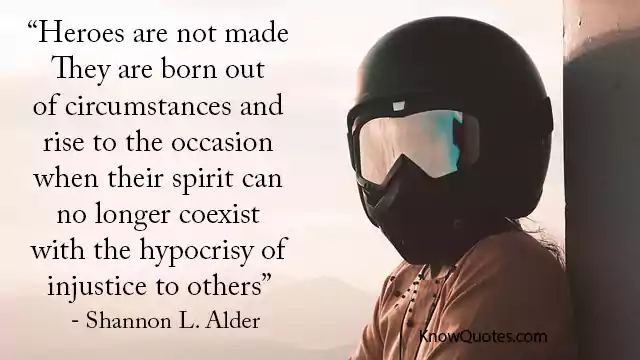 What Are Some Good Vibes Quotes?
Here are some good vibes quotes to help you feel positive and optimistic:
"The best way to spread Christmas cheer is singing loud for all to hear." – Buddy the Elf
"Keep your face always toward the sunshine—and shadows will fall behind you." – Walt Whitman
"Every day may not be good, but there's something good in every day." – Alice Morse Earle
"In the World through which I travel, I am endlessly creating myself." – Frida Kahlo
What Are 5 Good Quotes?
There are many good quotes that can be used in a variety of situations. Here are five of them:
1. "The best way to find out if you can trust somebody is to trust them." -Ernest Hemingway
2. "The best way to predict the future is to create it." -Abraham Lincoln
3. "You can't build a reputation on what you are going to do." -Henry Ford
4. "If you want something done, ask a busy person to do it." -Benjamin Franklin
5. "I can't change the direction of the wind, but I can adjust my sails to always reach my destination." -Jimmy Dean
What Is a Good Positive Day Quote?
There is no one answer to this question since what may be a good positive day quote for one person may not be for another. However, some examples of good positive day quotes that could be used to inspire and motivate someone throughout their day include:
"Today is a new day with new opportunities. Seize them!"
"You can't control everything that happens to you, but you can control how you react to it."
"I can't change the direction of the wind, but I can adjust my sails to always reach my destination."
"Every morning we are born again. What we do today matters most."
"The only way to do great work is to love what you do."
Find a positive day quote that speaks to you and that you can use as your own personal mantra to help you have a good day, every day.
What Do You Say to Positive Vibes?
When someone says "positive vibes only," what they're really saying is "I don't want to hear your negative energy." It's a way of putting up a barrier between you and the rest of the world, and it's not always healthy.
If you're surrounded by positive vibes only, you're not going to be able to grow or learn. You'll only be able to stay in your comfort zone. So, if you're ever feeling down, don't be afraid to reach out to someone who will listen to you without judgement.
This is a great blog post for anyone who is looking for some positive vibes and inspiration. The author provides some great quotes that can help motivate and encourage others.
https://www.youtube.com/watch?v=rptR7kuDoJY