If you are looking for some inspiration today, check out these promise quotes. A promise is a declaration or assurance that one will do a certain thing, and it is often given with the hope of instilling confidence in the person to whom the promise is made. Sometimes a promise is made with the intention of never breaking it, while other times it is made with the understanding that it may need to be broken. No matter what your intention is, Promise Quotes will give you something to think about.
Looking for some inspiration? Check out our collection of Promise Quotes! From famous authors to everyday people, these quotes will remind you of the power of a promise.
Promise Quotes
"As soon as one promises not to do something, it becomes the one thing above all others that one most wishes to do."
― Georgette Heyer, Venetia
"Those that are most slow in making a promise are the most faithful in the performance of it." — Jean-Jacques Rousseau
"Don't make promises you don't intend to keep."
"Words can be twisted into any shape. Promises can be made to lull the heart and seduce the soul. In the final analysis, words mean nothing. They are labels we give things in an effort to wrap our puny little brains around their underlying natures, when ninety-nine percent of the time the totality of the reality is an entirely different beast. The wisest man is the silent one. Examine his actions. Judge him by them."
― Karen Marie Moning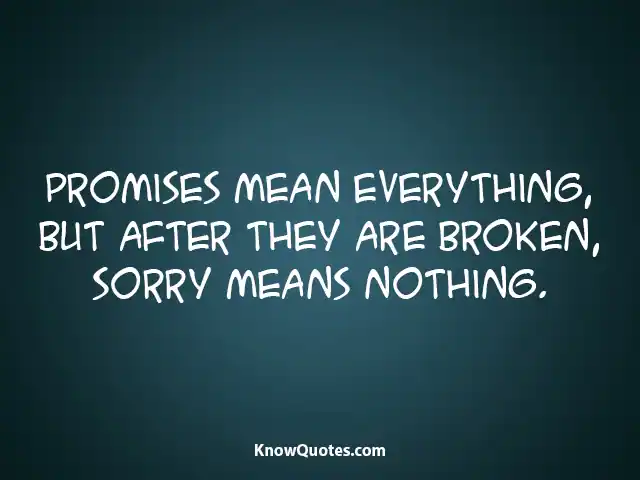 Promise Quotes for Love
"Sometimes people don't understand
the promises they're making when they make them," I said.
Isaac shot me a look. "Right, of course.
But you keep the promise anyway. That's
what love is. Love is keeping the promise anyway. Don't you believe in true love?"
― John Green, The Fault in Our Stars
"I know it is a bad thing to break a promise, but I think now that it is a worse thing to let a promise break you." — Jennifer Donnelly
"It makes my heart sick when I remember all the good words and the broken promises." — Chief Joseph
"I know it is a bad thing to break a promise, but I think now that it is a worse thing to let a promise break you."
― Jennifer Donnelly, A Northern Light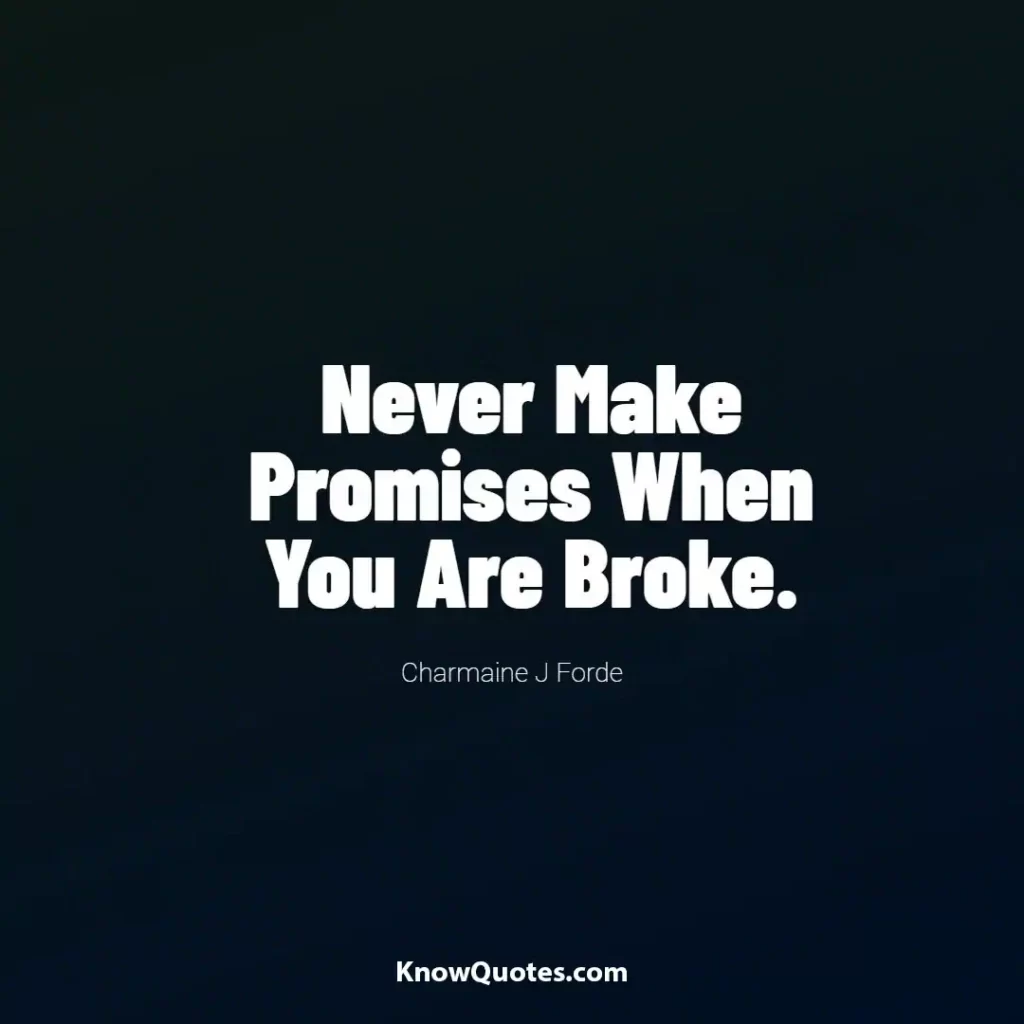 Promise Quotes Love
"Go for it, while you can. I know you have it in you. And I can't promise you'll get everything you want, but I can promise nothing will change if you don't try."
― J.M. Darhower, Sempre
"Don't ever promise more than you can deliver, but always deliver more than you promise." – Lou Holtz
"The outward manifestation of your inner integrity is your ability to keep promises and fulfill expectations." – Peter Lisoskie
"In a world where vows are worthless.Where making a pledge means nothing. Where promises are made to be broken, it would be nice to see words come back into power."
― Chuck Palahniuk, Lullaby
Promise Quotes Friendship
"In the first place, you shouldn't believe in promises. The world is full of them: the promises of riches, of eternal salvation, of infinite love. Some people think they can promise anything, others accept whatever seems to guarantee better days ahead, as, I suspect is your case. Those who make promises they don't keep end up powerless and frustrated, and exactly the fate awaits those who believe promises."
― Paulo Coelho, The Devil and Miss Prym
"In a world where vows are worthless. Where making a pledge means nothing. Where promises are made to be broken, it would be nice to see words come back into power." – Chuck Palahniuk
"We must come under the influence of the promise and live upon the promise." – Charles Haddon Spurgeon
Promise Quotes for Friends
"Implementation of promises is as important as making them." – Y. S. Jaganmohan Reddy
"I feel keeping a promise to yourself is a direct reflection of the love you have for yourself. I used to make promises to myself and find them easy to break. Today, I love myself enough to not only make a promise to myself, but I love myself enough to keep that promise"
― Steve Maraboli, Life, the Truth, and Being Free
"Promise is a big word. It either makes something, or it breaks something." – Anonymous
"We are enslaved, not by the promise we have made, but by the desire to keep it." – Mokokoma Mokhonoana
Promise Quotes in English
"It's not what a person tells you that matters. It's how they treat you that reveals their true feelings. Their character is revealed not by the promises they make, but by the promises they keep." – Anonymous
"Promises are the uniquely human way of ordering the future. Making it predictable and reliable to the extent that this is humanly possible." – Hannah Arendt
How Do You Promise Love?
There is no one answer to this question since everyone experiences and expresses love differently. However, some ways to promise love to another person might include saying kind words, spending time together, being supportive, or doing thoughtful gestures. Whatever form it takes, promising love requires being genuine, reliable, and present for the other person.
How Do You Say Promises Quotes?
There are many ways to say promises quotes. Some people may say them in a more serious tone, while others may say them in a more playful tone. No matter how you say them, though, promises quotes are a great way to show someone that you care about them and that you are willing to make a commitment to them.
What Is Better Than Promises?
There is nothing better than promises. Promises are the foundation of any relationship. They are the things we rely on when everything else fails. Promises are the things that make us believe in the future.
How Do You Keep Your Promises?
It's important to keep your promises because it shows that you're reliable and trustworthy. If you make a promise, do your best to keep it. Sometimes life gets in the way and you can't always keep your promises, but it's important to try. If you can't keep a promise, be honest about it and apologize. People will appreciate your honesty and effort.
There is no one answer to the question of whether or not Promise Quotes are helpful. Some people find them motivating, while others find them cheesy or cliché. Ultimately, it is up to the individual to decide whether or not they find promise quotes helpful.