Positive Influence Quotes to Help You Always Stay Positive
If you're looking for a little bit of motivation, these positive influence quotes are just what you need. From business leaders to world–renowned athletes, these individuals have all had a great influence on others. Whether you're looking to improve your own life or the lives of those around you, take a page out of these individuals' books and start making a positive impact today.
A positive influence is someone who has a positive impact on your life. This could be a family member, friend, teacher, or role model. They make you feel good about yourself and help you to reach your goals. They are there for you when you need them and are always supportive.
Looking for some inspiration? Check out our collection of quotes about the positive influence of others!
Positive Influence Quotes
"The simple act of paying positive attention to people has a great deal to do with productivity."
― Tom peters
''The best way for us to perhaps influence others is to instead focus on ourselves by doing our best – then others will be influenced from our leadership by example.'' – Lisa Kardos
''The purpose of influence is to "speak up for those who have no influence.'' – Rick Warren
"Surround yourself with people who are really good and really passionate about what they do regardless of what it is… positivity and passion make a powerful combination."
― Rachael Bermingham
"You cannot be a positive influence to the "sinners at the table" if you refuse to dine with them."
― Donald L. Hicks, Look into the stillness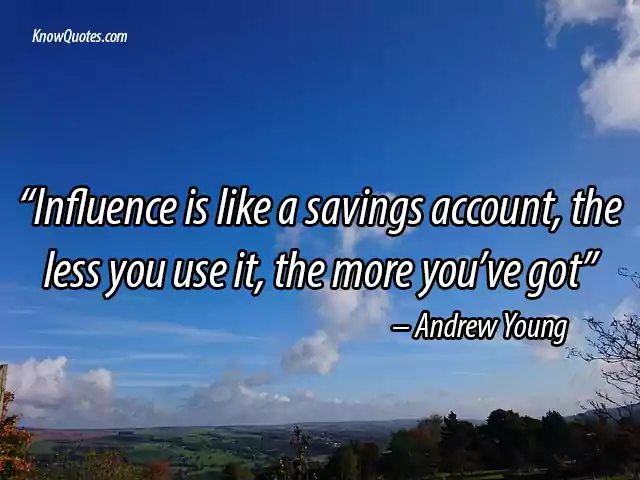 Be a Positive Influence Quotes
''The way you think, the way you behave, the way you eat, can influence your life by 30 to 50 years.'' – Deepak Chopra
''Influence is our inner ability to lift people up to our perspective.'' – Joseph Wong
"Curiosity fueled our determination to keep questioning."
― Lailah Gifty Akita, Think Great: Be Great!
''Influence is when you are not the one talking and yet your words fill the room; when you are absent and yet your presence is felt everywhere.'' – TemitOpe Ibrahim
''The influential man is the successful man, whether he be rich or poor.'' – Orison Swett Marden
"Great thoughts by great people transform the World."
― Lailah Gifty Akita, Think Great: Be Great!
Friends Positive Influence Quotes
"When you are enthusiastic about what you do, you feel this positive energy. It's very simple." Paulo Coelho
"You are the sum total of everything you've ever seen, heard, eaten, smelled, been told, forgot–it's all there. Everything influences each of us, and because of that I try to make sure that my experiences are positive." Maya Angelou
''You can't influence people you refuse to associate with.'' – Andy Stanley
''One of the best ways to influence people is to make them feel important.'' – Roy T. Bennett
"Winners make a habit of manufacturing their own positive expectations in advance of the event." Brian Tracy
4″Keep your face to the sunshine and you cannot see a shadow." Helen Keller
''It is easier to influence strong than weak characters in life.'' – Margot Asquith
''Influence is like a savings account, the less you use it, the more you've got.'' – Andrew Young
When You Give Importance to Someone Quotes
"A positive attitude causes a chain reaction of positive thoughts, events, and outcomes. It is a catalyst, and it sparks extraordinary results." Wade Boggs
"Positive anything is better than negative nothing." Elbert Hubbard
''Example is not the main thing in influencing others. It is the only thing.'' – Albert Schweitzer
Inspirational Quotes From Great Leaders
''Never underestimate the influence you have on others.'' – Laurie Buchanan
"In every day, there are 1,440 minutes. That means we have 1,440 daily opportunities to make a positive impact." Les Brown
"In order to carry a positive action, we must develop here a positive vision." Dalai Lama
"Virtually nothing is impossible in this world if you just put your mind to it and maintain a positive attitude." Lou Holtz
Quotes About Positive Influence
"I hope the millions of people I've touched have the optimism and desire to share their goals and hard work and persevere with a positive attitude." Michael Jordan
"Send out a cheerful, positive greeting, and most of the time you will get back a cheerful, positive greeting. It's also true that if you send out a negative greeting, you will, in most cases, get back a negative greeting." Zig Ziglar
"Believe that life is worth living and your belief will help create the fact." William James
"If you have a positive attitude and constantly strive to give your best effort, eventually you will overcome your immediate problems and find you are ready for greater challenges." Pat Riley
Why Quotes Are Powerful
"Excellence encourages one about life generally; it shows the spiritual wealth of the world." George Eliot
"It takes but one positive thought when given a chance to survive and thrive to overpower an entire army of negative thoughts." Robert H. Schuller
"Our chief want is someone who will inspire us to be what we know we could be." Ralph Waldo Emerson
Inspirational Quotes From the Movie Greater
"Perpetual optimism is a force multiplier." Colin Powell
"Winning is fun, but those moments that you can touch someone's life in a very positive way are better." Tim Howard
"I like to encourage people to realize that any action is a good action if it's proactive and there is positive intent behind it." Michael J. Fox
"The most important thing is to try and inspire people so that they can be great in whatever they want to do." Kobe Bryant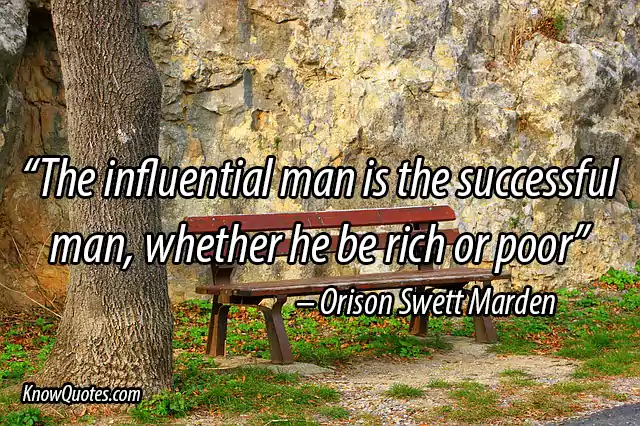 What Are 5 Positive Quotes?
Here are five positive quotes to live by:
1. "Keep your face always toward the sunshine–and shadows will fall behind you." – Walt Whitman
2. "What lies behind us and what lies before us are tiny matters compared to what lies within us." – Ralph Waldo Emerson
3. "The only way to do great work is to love what you do." – Steve Jobs
4. "If you want to live a happy life, tie it to a goal, not to people or things." – Albert Einstein
5. "The most important thing is to enjoy your life–to be happy–it's all that matters." – Dalai Lama
What Is the Most Positive Quote?
There are so many wonderful and positive quotes out there that it's hard to choose just one! However, if we had to choose just one, it would be this one by Maya Angelou:
"I've learned that people will forget what you said, people will forget what you did, but people will never forget how you made them feel."
This quote is so powerful because it reminds us that it's not just what we say or do that matters, but how we make other people feel. And that is something we can always control. So let's make everyone we meet feel special, appreciated, and loved!
What Is a Good Positive Saying?
A good positive saying is anything that motivates and encourages people. It can be something as simple as "You can do it!" or "Believe in yourself!" or something more specific to a certain situation. Positive sayings can come from anyone, but they often come from people who have been through tough times and have learned from their experiences. When someone is going through a tough time, hearing a good positive saying can be just the thing they need to help them keep going.
What Is Positive Influence?
Positive influence is when someone has a positive effect on another person or situation. This can be done in many ways, such as being a good role model, offering support, or providing encouragement. Having a positive influence can make a difference in someone's life and help them to reach their potential.
The blog post "Positive Influence Quotes" is a collection of quotes about the power of positive thinking. The quotes are attributed to various individuals, including celebrities, athletes, and business leaders. The quotes emphasize the importance of a positive outlook in life, and how it can lead to success. The blog post is a reminder that, no matter what life throws our way, we always have the power to choose our attitude and perspective.