When life gets tough, it can be easy to give up and feel like everything is pointless. However, even in the darkest of times, there is always some light to be found. These Sad Quotes About Life show that even when things seem at their worst, there is still hope.
When life gets tough, it can be helpful to read Sad Quotes About Life. These quotes can remind us that we are not alone in our sadness and that others have felt the same way.
Sad Quotes About Life
"Every man has his secret sorrows which the world knows not; and often times we call a man cold when he is only sad."
― Henry Wadsworth Longfellow
"Sad but true: individual intelligence probably peaked in the Upper Paleolithic, and we have been self-domesticated creatures ever since." – Kim Stanley

"It is sad but true that sometimes we need the tragedy to help us to see how human we are and how we are more alike than we are different." – Maya Angelou
"He does something to me, that boy. Every time. It's his only detriment. He steps on my heart. He makes me cry."
― Markus Zusak, The Book Thief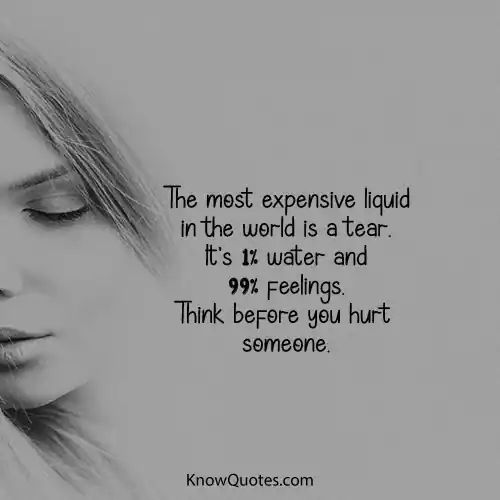 Sad Quotes About Life in English
"People worry about kids playing with guns, and teenagers watching violent videos; we are scared that some sort of culture of violence will take them over. Nobody worries about kids listening to thousands – literally thousands – of songs about broken hearts and rejection and pain and misery and loss."
― Nick Hornby, High Fidelity
"Your life will get better when you realize it's better to be alone than to chase people who don't really care about you." – Thema Davis

"Somebody asked me if I knew you. A million memories flashed through my mind but I just smiled and said I used to." – Wiz Khalifa

Sad Quotes About Life and Pain
"She wanted to cause him pain for taking a place in her heart she wouldn't have given him if she'd known the truth." – Kristin Cashore
"there are two types of people in the world: those who prefer to be sad among others, and those who prefer to be sad alone."
― Nicole Krauss, The History of Love
"I am both happy and sad at the same time, and I'm still trying to figure out how that could be."
― Stephen Chbosky, The Perks of Being a Wallflower
Sad Quotes About Life That Make You Cry
"The pain never really goes away; you just elevate and get used to it by growing stronger."— Philippos Syrigos
"No one will see your struggles, no one will feel your pain and sorrow but all of them will see your mistakes and never forget it."
"I'm lonely. And I'm lonely in some horribly deep way and for a flash of an instant, I can see just how lonely, and how deep this feeling runs. And it scares the shit out of me to be this lonely because it seems catastrophic."
― Augusten Burroughs, Dry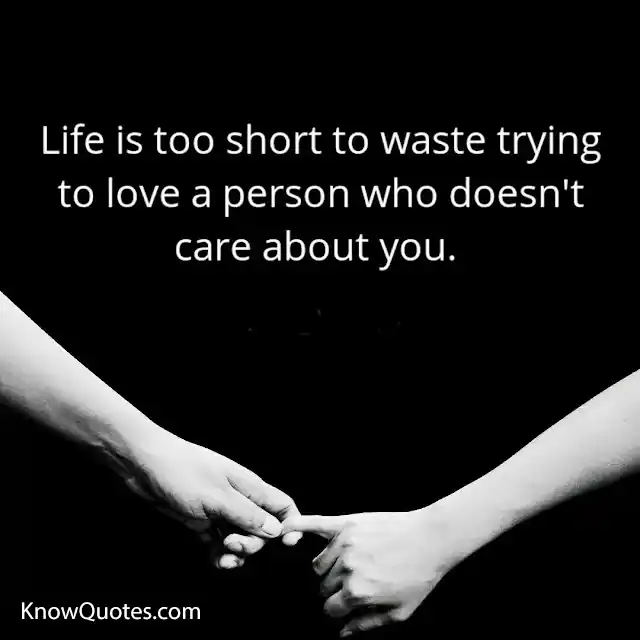 Sad Quotes About Life Tagalog
"I'll fight it. I'll fight it for you. Don't you worry about me, Hazel Grace. I'm okay. I'll find a way to hang around and annoy you for a long time."
― John Green, The Fault in Our Stars
"Our sweetest songs are those that tell of saddest thought." – Percy Bysshe Shelley
"You can't keep dancing with the devil and ask why you're still in hell." – Kynna Claire

"We could have been happy. I know that, and it is perhaps the hardest thing to know." – Ally Condie
Sad Quotes About Life Short
"This is my depressed stance. When you're depressed, it makes a lot of difference how you stand. The worst thing you can do is straighten up and hold your head high because then you'll start to feel better. If you're going to get any joy out of being depressed, you've got to stand like this."
― Charles M. Schulz
"Learn this now and learn it well. Like a compass facing north, a man's accusing finger always finds a woman. Always. You remember that, Mariam."
― Khaled Hosseini, A Thousand Splendid Suns
Sad Quotes About Life and Love
"The portion of life that makes you sad, is supposed to change you." – Unknown     
"They wanna see you do good, but never better than them. Remember that." – Unknown 
"If you don't receive love from the ones who are meant to love you, you will never stop looking for it."
― Robert Goolrick, The End of the World as We Know It: Scenes from a Life
"i felt her absence. it was like waking up one day with no teeth in your mouth. you wouldn't need to run to the mirror to know they were gone"
― James Dashner, The Scorch Trials
Sad Quotes About Life and Death
"My heart's a mess. It's in chaos. But still, I smile." – Unknown
"You did nothing wrong by asking to be treated right." – Unknown

"We may not be together anymore but at least you are happy."– Unknown
"Sadness is also a kind of defense." – Ivo Andric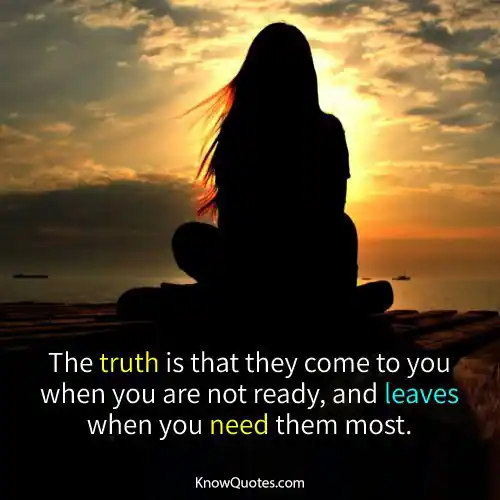 What Are the Saddest Quotes Ever?
There are a lot of sad quotes out there. But which ones are the saddest? Here are some of the saddest quotes ever:
1. "The world is a beautiful place, but it's also a very sad place." – Michael Jackson
2. "It's so hard to forget pain, but it's even harder to remember sweetness. We have no scar to show for happiness. We learn so little from peace." – Chuck Palahniuk
3. "There is no greater pain than to remember happiness in times of misery." – Dante Alighieri
4. "The greatest pain that comes from love is loving someone you can't have." – Unknown
5. "I'm tired of love: I'm still more tired of rhyme; but money gives me pleasure all the time." – Hilaire Belloc
6. "I have lost friends, some by death, others through sheer inability to cross the street." – Virginia Woolf
7. "There is no remedy for love but to love more." – Henry David Thoreau
8. "You know it's love when all you want is that person to be happy, even if you're not part of their happiness." – Julia Roberts
9. "The one you love and the one who loves you are never, ever the same person." – Chuck Palahniuk
10. "The greatest thing you'll ever learn is just to love and be loved in return." – Edith Piaf
What Is a Really Sad Quote?
A really sad quote is one that describes a situation in which someone is feeling immense sadness or grief. This could be due to the loss of a loved one, the end of a relationship, or any other number of difficult life experiences. While sad quotes can be difficult to read, they can also be incredibly moving and provide comfort to those who are going through a tough time.
What Are Some Deep Quotes?
There are many deep quotes that can be found on the internet, but here are some of our favorites:
"The only way to do great work is to love what you do." -Steve Jobs
"If you want to live a happy life, tie it to a goal, not to people or things." -Albert Einstein
"I can't change the direction of the wind, but I can adjust my sails to always reach my destination." -Jimmy Dean
"Don't be afraid to give up the good to go for the best." -John D. Rockefeller
"You can't help everyone, but everyone can help someone." -Ronald Reagan
"There is only one way to avoid criticism: do nothing, say nothing, and be nothing." -Aristotle
What Is a Hard Life Quote?
A hard life quote is a saying or proverb that typically provides encouragement or advice for dealing with difficult situations. These quotes are often popularized by famous individuals who have overcome adversity in their own lives. While they may not offer specific solutions to problems, hard life quotes can provide comfort and inspiration when times are tough. Some popular hard life quotes include:
"Whenever you find yourself doubting how far you can go, just remember how far you have come. Remember everything you have faced, all the battles you have won, and all the fears you have overcome" – Unknown
"What lies behind us and what lies before us are tiny matters compared to what lies within us" – Ralph Waldo Emerson
"The only way out is through" – Robert Frost
"I can't change the direction of the wind, but I can adjust my sails to always reach my destination" – Jimmy Dean
The blog post "Sad Quotes About Life" explores the dark side of life through a series of quotes. The quotes highlight the negative aspects of life, such as pain, loss, and suffering. The blog post provides a realistic view of life, and it is clear that the author has experienced some of the sadness firsthand.