Anxiety and Depression Quotes
Anxiety and depression are two very common mental health disorders that can have a major impact on a person's life. While there are many different treatments available, one of the best things you can do is educate yourself on the condition. Reading quotes from others who have dealt with anxiety and depression can be a great way to do this. In this blog post, we'll be sharing some of our favorite Anxiety and Depression Quotes.
If you're looking for Anxiety and Depression Quotes, look no further! This collection of quotes covers everything from the struggles of mental illness to the hope and courage it takes to overcome it.
Anxiety and Depression Quotes
"Please don't blame someone when their mental health declines. It can be tough to judge when one is deteriorating, even after collapsing thousands of times. Signs of decline are not always imminent. Most importantly, please don't make a person who tried to commit suicide feel bad or guilty. Trust me, they already feel like the scum of the earth."
― K.J. Redelinghuys, Unfiltered: Grappling with Mental Illness
"When you walk through a storm hold your head up high, and don't be afraid of the dark/At the end of the storm is a golden sky, and the sweet silver song of a lark." — Oscar Hammerstein II
"Keep walking through the storm. Your rainbow is waiting on the other side". – Heather Stillufsen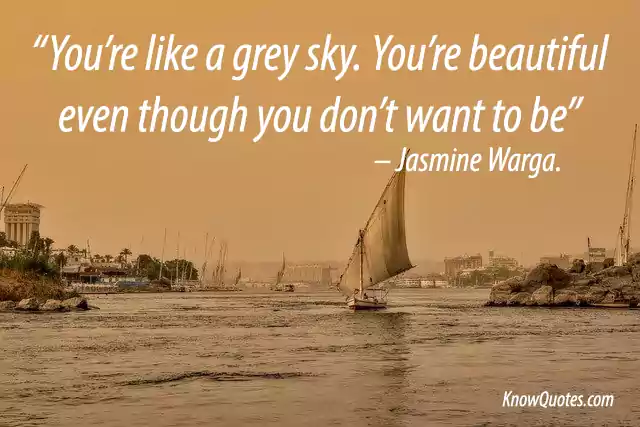 Anxiety and Depression Quotes Images
"You say you're 'depressed'—all I see is resilience. You are allowed to feel messed up and inside out. It doesn't mean you're defective—it just means you're human." – David Mitchell
"There is nothing more devastating than
being unable to verbalize something that turns your whole world upside down."
― K.J. Redelinghuys, Unfiltered: Grappling with Mental Illness
Living With Anxiety and Depression Quotes
"Mental health discussions should not hog the spotlight when celebrities are involved. Everything should not just be about the Chester Bennington's and the Robin Williams's of the world. Yes, they were truly remarkable people in their own right, but if we focus on helping the Average Joe or Plain Jane, we might unlock their ingenuity. Don't overlook the 'little man,' everyone has something important to contribute to society, regardless of their socio-demographic background."
― K.J. Redelinghuys, Unfiltered: Grappling with Mental Illness
"I am still determined to be cheerful and happy, in whatever situation I may be; for I have also learned from experience that the greater part of our happiness or misery depends upon our dispositions, and not upon our circumstances." – William James.
"People become attached to their burdens sometimes more than the burdens are attached to them". ― George Bernard Shaw
Stress Anxiety and Depression Quotes
"Remember, happiness doesn't depend on who you are or what you have. It depends solely upon what you think." – Dale Carnegie.
"If you are part of the male population that believes that expressing emotion is for pansies, going to a psychologist is for the weak, receiving mental health treatment is for sissies, or that people who experience suicidal thoughts should suck it up; you are part of the reason why so many people bottle up or mask their emotions. It's okay, you probably have been raised that way, but you are wreaking havoc. I'm pleading for you to be part of the solution. Don't let your narrow-mindedness, ego, and ignorance ruin the life of your child, partner, colleague, friend, or family member. If you don't attend to a loved one's mental health, the next thing you might attend is their funeral."
― K.J. Redelinghuys, Unfiltered: Grappling with Mental Illness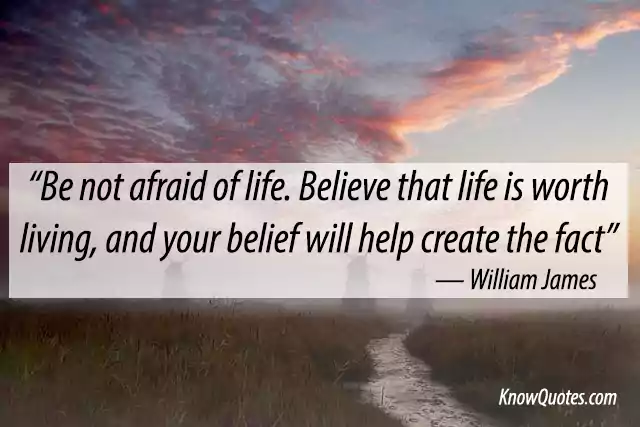 Overcoming Anxiety and Depression Quotes
"Whatever the situation, the answer is not in the fridge."
― Karen Gibbs, A Gallery of Scrapbook Creations
"Be not afraid of life. Believe that life is worth living, and your belief will help create the fact." — William James
"You don't drown by falling into water. You only drown if you stay there." — Zig Ziglar
"Your incredible brain can take you from rags to riches, from loneliness to popularity, and from depression to happiness and joy – if you use it properly." – Brian Tracy.
Having Anxiety and Depression Quotes
"Lastly, I want to encourage others to share their stories. Share your story through whichever creative outlet you are most comfortable with. Don't underestimate your story's motivational capacity! To you, your story may feel like a compilation of failures, disappointments, and hardships, but to others it may be a source of inspiration, perseverance, bravery, and strength."
― K.J. Redelinghuys, Unfiltered: Grappling with Mental Illness
"You're like a grey sky. You're beautiful, even though you don't want to be." – Jasmine Warga.
Fighting Anxiety and Depression Quotes
"Worrying is carrying tomorrow's load with today's strength—carrying two days at once. It is moving into tomorrow ahead of time. Worrying doesn't empty tomorrow of its sorrow, it empties today of its strength." – Corrie Ten Boom.
"You cannot always control what goes on outside. But you can always control what goes on inside." – Wayne Dyer
"Our greatest glory is not in never falling, but in rising every time we fall." – Confucius
"I tell you the past is a bucket of ashes, so live not in your yesterdays, not just for tomorrow, but in the here and now." — Carl Sandburg
"Life is 10 percent what you experience and 90 percent how you respond to it." – Dorothy M. Neddermeyer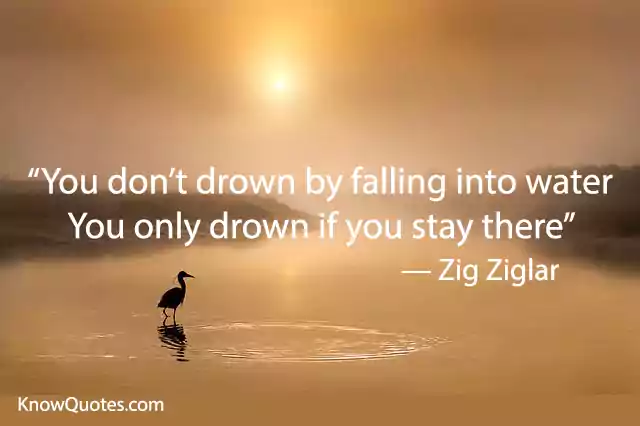 What's a Good Quote for Anxiety?
A good quote for anxiety is one that reassures you and makes you feel better. For example, "Anxiety is like a wave, it will eventually crest and then subside." This quote reassures you that anxiety is normal and that it will eventually go away. It also reminds you that you are not alone in feeling anxious.
What Are Some Depressing Sayings?
There are many depressing sayings that people use to describe their lives or how they are feeling. Some examples of these sayings are "my life is a waste", "I'm a failure", or "I'm not good enough". These sayings can be very harmful to someone's mental health and can lead to further feelings of depression. If you are feeling depressed, it is important to seek help from a professional or a trusted loved one. There are many resources available to help you get through this difficult time.
How Do You Think Positive When Depressed Quotes?
Depression quotes can be very helpful when you are feeling depressed. They can help you to see that other people have felt the same way that you are feeling and that there is hope. Sometimes all you need is to read a few positive quotes to help you feel better.
How Do You Overcome Depression and Stress Quotes?
There are many ways to overcome depression and stress quotes. Some people find inspiration in quotes, while others find motivation in them. There are many different types of quotes out there, so it is important to find the ones that work best for you. If you are struggling with depression or stress, here are some quotes that may help you.
The blog post provides a series of Anxiety and Depression Quotes. The quotes offer a range of perspectives on these topics, from those who have experienced anxiety and depression themselves to those who have observed it in others. Overall, the quotes provide insights into the complex nature of these conditions and how they can impact people's lives.