Death of a Brother Inspirational Quotes
No one ever said that life would be easy. We all face challenges and heartache along the way. But when we lose someone we love, it can be hard to find the strength to keep going. If you're looking for some inspiration after the death of a brother, these quotes may help.
Looking for some inspiration after the death of a brother? Check out our collection of quotes to help you through this tough time.
Death of a Brother Inspirational Quotes
"A brother is a friend given by Nature." – Jean Baptiste Legouve
"There's no other love like the love for a brother. There's no other love like the love from a brother." – Astrid Alauda
"I look up to the sky and talk to you. What I wouldn't give to hear your voice back. I miss your voice, I miss your laugh, I miss everything about you." ~Anonymous
"I don't believe an accident of birth makes people sisters or brothers. It makes them siblings, gives them mutuality of parentage. Sisterhood and brotherhood is a condition people have to work at." – Maya Angelou
"I sought my soul, but my soul I could not see. I sought my God, but my God eluded me. I sought my brother and I found all three." – Author Unknown
Brother Death Quotes From Sister
"When my brother passed away… I made a decision that I might die soon, and if I die, I want people to know who I really am." ~Leslie Jones
"Brother you taught me to be strong but sorry I'm letting you down. I can never be strong to accept that you are no longer here." ~Anonymous
"It was nice growing up with someone like you – someone to lean on, someone to count on… someone to tell on!" – Unknown
"Nothing can stop me from loving my brother" – Brandy Norwood
"Good bye dear brother you deserve eternal rest, You cared so much for one and all to have you I was blessed." ~Anonymous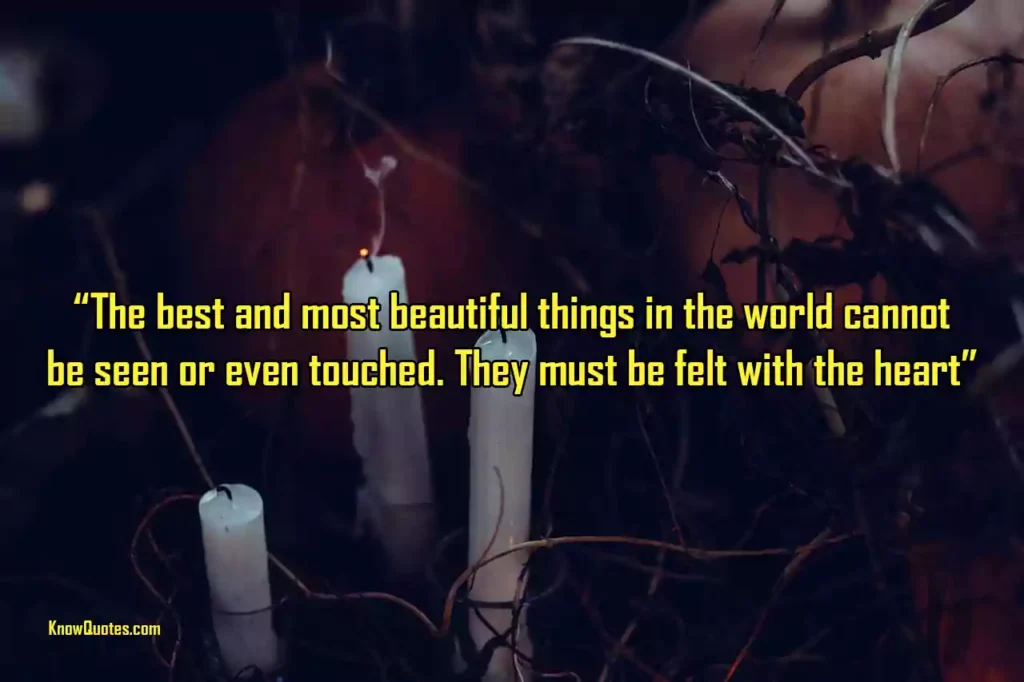 Brother Death Quotes in English
"No matter what I do to move on from this pain, deep down inside I will always know that I'll never get to hug you again." ~Anonymous
"To the outside world we all grow old. But not to brothers and sisters. We know each other as we always were. We know each other's hearts. We share private family jokes. We remember family feuds and secrets, family griefs and joys. We live outside the touch of time" – Clara Ortega
"There is a destiny which makes us brothers; none goes his way alone. All that we send into the lives of others comes back into our own" – Edwin Markham
"Blessed is the servant who loves his brother as much when he is sick and useless as when he is well and an be of service to him. And blessed is he who loves his brother as well when he is afar off as when he is by his side, and who would say nothing behind his back he might not, in love, say before his face" – St. Francis of Assisi
Brother Death Quotes From Brother
"Your life was a blessing, your memory a treasure. You are loved beyond words and missed beyond measure." ~Renee Wood
"Losing a brother is such a sad event. I will remember him always for his great charm and wit. Miss you brother." ~Anonymous
"The beauty of genuine brotherhood and peace is more precious than diamonds or silver or gold" – Martin Luther King Jr
"To have had a brother is to have experienced a very special gift" – Unknown
"There is a special place in our heart for the one we call 'brother'" – Unknown
"My brother died. He was a karate expert, then joined the army. The first time he saluted, he killed himself." ~Anonymous
Losing Brother Death Quotes
"Our hearts still ache in sadness, and secret tears still flow, what it meant to lose you. no one will ever know." ~Anonymous
"Sometimes, only one person is missing, and the whole world seems depopulated" – Alphonse de Lamartine
"As long as I can I will look at this world for both of us. As long as I can I will laugh with the birds, I will sing with the flowers, I will pray to the stars, for both of us" – Sascha
"If the people we love are stolen from us, the way to have them live on is to never stop loving them" – James O'Barr
"My brother was a great favorite with everybody, and his death cast a gloom upon the whole neighborhood." ~Buffalo Bill
Big Brother Death Quotes
"The dead never truly die. They simply change form" – Suzy Kassem
"The best and most beautiful things in the world cannot be seen or even touched. They must be felt with the heart" – Helen Keller
"We you very much. You are always remembered. Not only a brother but also a wonderful friend." ~Anonymous
"My brother is one of my true heroes. Steady and sober where I am impulsive and emotional." ~Mark McKinnon
Sudden Death Brother Death Quotes From Sister
"Don't be dismayed at goodbyes. A farewell is necessary before you can meet again, after moments or lifetimes, is certain for those who are friends" – Richard Bach
"I will see you on the other side of the stars." ~Anonymous
"I was not sorry when my brother died." ~Tsitsi Dangarembga
"Sometimes i just still can't believe you're gone… "~Anonymous
"Days will pass and turn into years, but i will always remember you with silent…" ~Anonymous
"Words cannot express my sadness. May the comfort of God help you through this difficult time." ~Anonymous
Missing Brother Death Quotes From Sister
"You will always be remembered, and never forgotten." ~Anonymous
"In memory of my Brother who is an angel in heaven." ~Anonymous
"I wish R.I.P. meant Return If Possible. I Miss You Brother." ~Anonymous
"You may be gone from my sight, but you are never gone from my heart." ~Anonymous
"I have a brother up in heaven and I miss him more then words can say…" ~Anonymous
"I look up to the sky and talk to you. What I wouldn't give to hear you talk back." ~Anonymous
Younger Brother Death Quotes
"Not A Day Goes By That I Don't Think Of You. Bro, I Miss You." ~Anonymous
"The hard part wasn't losing you. It was learning to live without you." ~Anonymous
"I Miss You so Much Brother. One day I hope to see you in heaven…" ~Anonymous
What to say about my brother who passed away?
You have most likely asked yourself what to say in the condolence letter your brother sent home. While writing the message is important, there are also several things you need to keep in mind when it comes to wording and tone. The Key Points newsletter will help you tackle each of these aspects with expert advice and tips. You can access this newsletter with a month-to-month subscription or a yearly one.
Will miss u brother quotes?
Meeting someone special is something that every person looks forward to. If you are in love with your significant other, this may not be the time to worry about finding the best Will miss u brother quotes. The feeling of falling in love is an extremely intense one, and when you look at the future, it seems endless. With each passing year, there is a chance that one of you will decide to move on with your life. Whether it's realizing you're better off as friends or getting ready for.
How do you say RIP to your brother?
Despite how it may sound, passing away doesn't mean the end of life for an individual. Often referred to as passing away, continued existence is referred to by many different terms including death with dignity, assisted dying, and natural death. This post looks at what death with dignity means in Canada today and some of the benefits of ending a life during our busy lives.
What is the best caption for Brother?
Caption this is another mobile game with a similar concept to social media. The only difference is, you're captioning photographs instead of comments. If you have ever thought about starting an online business, caption this is a great place to start.
The death of a brother is a difficult thing to deal with. However, knowing that others have gone through the same thing can help. These inspirational quotes can give you strength and help you to cope with your loss.