We all know life can be tough at times. But sometimes, all we need is a little reminder that things will eventually get better. These Good Life Lesson Quotes will help you get through the tough times and come out stronger on the other side.
Looking for some inspiration? Check out our collection of Good Life Lesson Quotes. Whether you're looking for advice or just a little motivation, these quotes will help you get through tough times.
Good Life Lesson Quotes
"I do not need any guru; life has been teaching me greatest lessons." ~ Invajy
"I've learned that no matter what happens, or how bad it seems today, life does go on, and it will be better tomorrow." – Maya Angelou
"It's not the mistake that matters, it's how you interpret the lesson." – Michelle C. Ustaszeski
"I don't dwell on the things that are too late to fix, but I do my best to get life's lessons and put them into action." – Les Brown
"Life teaches you a new lesson every day, if you are attentive enough in the class of life." ~ Invajy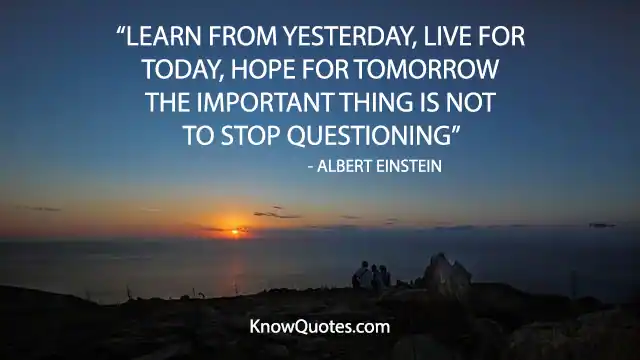 Good Morning Quotes on Life Lessons
"People spend whole life looking for gurus, trying to learn from the experts, and seeking out those who seemingly have the answers to their questions, but what we often overlook is that the answers are there all along." ~ Invajy
"When you suffer in life – be vigilant. Life is trying to teach a lesson." ~ Invajy
"In three words I can sum up everything I've learned about life: it goes on." – Robert Frost
"Remember that life's greatest lessons are usually learned at the worst times and from the worst mistakes." – Anonymous
Life Lesson Quotes About Love
"I am what I am. I don't worry about anything that I can't control. That's a really good lesson in life." – Tom Watson
"Sometimes in life, your situation will keep repeating itself until you learn your lesson." – Brigitte Nicole
"The book of life teaches you a new lesson when you read it backwards." ~ Invajy
"The only mistake in life is the lesson not learned." ~ Albert Einstein
"The most valuable lessons in life cannot be taught, they must be experienced." ~ Liam Payne
Meaningful Life Lesson Quotes
"When someone shows you who they are, believe them the first time."  ~ Maya Angelou
"In school, you're taught a lesson and then given a test. In life, you're given a test that teaches you a lesson." ~ Tom Bodett
"If there's a single lesson that life teaches us, it's that wishing doesn't make it so." – Lev Grossman
"Never let hard lessons harden your heart; the hard lessons of life are meant to make you better, not bitter." – Roy T. Bennett
"My greatest life lesson has been that life can change in a second. This is why it's important to always live your best possible life and to do what you can for others." ~ Niki Taylor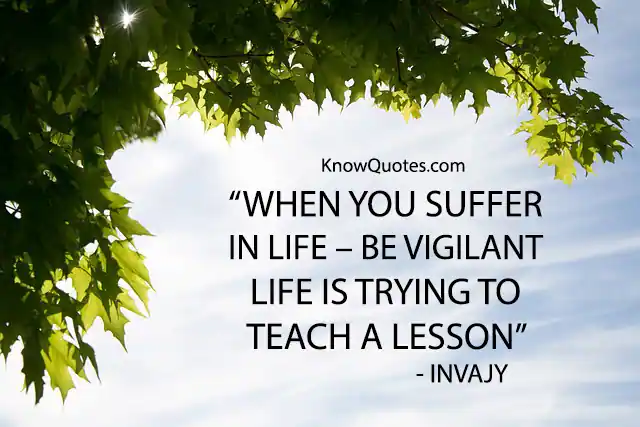 Good Morning Quotes Life Lessons
"We make a living by what we get. We make a life by what we give." ~ Winston Churchill
"The biggest lesson we have to give our children is truth." ~ Goldie Hawn
"I've learned that no matter what happens, or how bad it seems today, life does go on, and it will be better tomorrow." ~ Maya Angelou
"Pause and remember – Every single event in your life, especially the difficult lessons, have made you smarter, stronger, and wiser than you were yesterday. Be thankful!" ~ Jennifer Young
Deep Meaningful Life Lesson Quotes
"Four Lessons on Life 1. Never take down a fence until you know why it was put up. 2. If you get too far ahead of the army, your soldiers may mistake you for the enemy. 3. Don't complain about the bottom rungs of the ladder; they helped to get you higher. 4. If you want to enjoy the rainbow, be prepared to endure the storm." ~ Warren W. Wiersbe
"The only mistake in life is the lesson not learned." ~ Albert Einstein
"I learned long ago, never to wrestle with a pig. You get dirty, and besides, the pig likes it." ~ George Bernard Shaw
"And once the storm is over, you won't remember how you made it through, how you managed to survive. You won't even be sure, whether the storm is really over. But one thing is certain. When you come out of the storm, you won't be the same person who walked in. That's what this storm's all about."
― Haruki Murakami, Kafka on the Shore
Life Lesson Good Morning Quotes
"I've never fooled anyone. I've let people fool themselves. They didn't bother to find out who and what I was. Instead they would invent a character for me. I wouldn't argue with them. They were obviously loving somebody I wasn't."― Marilyn Monroe
"Learn from yesterday, live for today, hope for tomorrow. The important thing is not to stop questioning." ~ Albert Einstein
"Don't waste another moment crying over what went wrong! If it wasn't a blessing – it was a lesson." ~ Paula White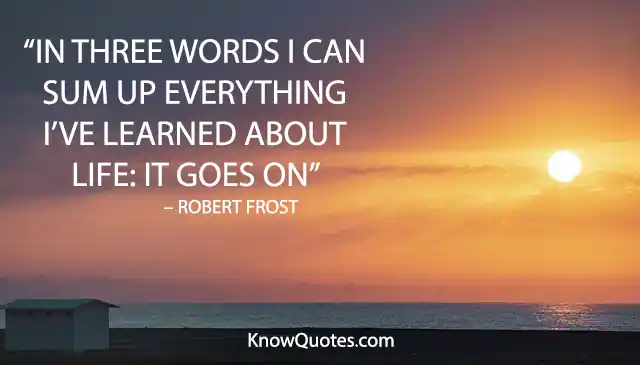 Good Morning Quotes With Life Lessons
"Attitude is a choice. Happiness is a choice. Optimism is a choice. Kindness is a choice. Giving is a choice. Respect is a choice. Whatever choice you make makes you. Choose wisely."― Roy T. Bennett, The Light in the Heart
"Courage is the most important of all the virtues because without courage, you can't practice any other virtue consistently."― Maya Angelou
"Accept yourself, love yourself, and keep moving forward. If you want to fly, you have to give up what weighs you down."― Roy T. Bennett, The Light in the Heart
What Is the Best Lesson Life Give You?
The best lesson life has given me is to never give up on myself. I have been through a lot of tough times in my life, but I have always managed to get through them by staying positive and believing in myself. I know that I can always overcome any obstacle if I just stay strong and keep moving forward.
What Is a Positive Quote for Life?
A positive quote for life is anything that helps you feel good about yourself and your situation. It can be something as simple as "Every day is a new beginning" or "You are never too old to learn something new." A positive quote can also be something more specific to your situation, like "Even though this is a difficult time, I know I can get through it" or "I am grateful for what I have, even though it's not perfect." It's important to find a positive quote that resonates with you, because it will be something you can come back to when you need a little boost.
What Is the Most Powerful Quote About Life?
The most powerful quote about life is undoubtedly "Live as if you were to die tomorrow. Learn as if you were to live forever." This quote by Mahatma Gandhi encapsulates the importance of living life to the fullest and continuously learning new things. It is a reminder that life is precious and should not be taken for granted. Additionally, it serves as a motivator to always be growing and expanding one's horizons. This quote is truly powerful and inspiring, and it is one that we should all live by.
Good Life Lesson Quotes is a great collection of quotes that can provide some valuable life lessons. Some of the quotes are from famous people, while others are from everyday people. Either way, each quote provides a different perspective on life that can be helpful to anyone.