Performance Quotes for Employees
Performance Quotes for Employees can be a great way to motivate and inspire your team. Performance quotes can help employees stay focused and motivated to reach their goals. Performance quotes can also provide employees with a sense of purpose and a reminder of why they do what they do. We'll explore some of the best performance quotes for employees, from inspiring sources like business leaders, athletes, and entrepreneurs. Read on to learn how to use performance quotes to motivate and encourage your team.
Looking for some inspiration to help motivate your employees? Check out our collection of Performance Quotes for Employees that will help them reach new levels of success!
Performance Quotes for Employees
"It is better to aim high and miss than to aim low and hit."― Les Brown.
"When the action becomes frequent than the words, success becomes heavier than the dreams. Do more, say less."- Israelmore Ayivor.
"The golden rule for every business man is this: Put yourself in your customer's place."  – Orison Swett Marden
"Success is blocked by concentrating on it and planning for it… Success won't come out while you're watching." – Tennessee Williams
"Jump high brother!! So high that if you fall, then people should remark on not how far you fell but how high you jumped."- Anubhav Mishra.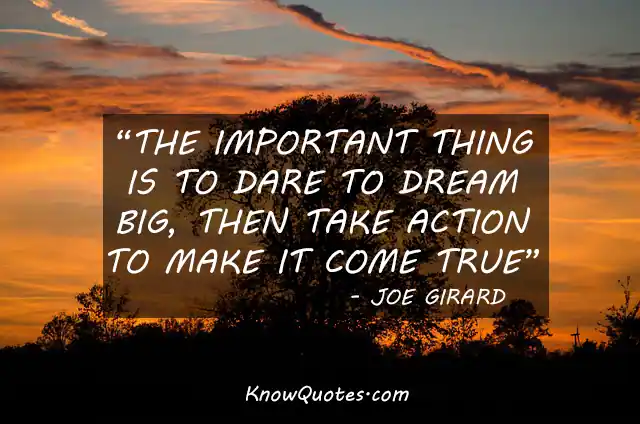 Words of Appreciation for Good Work Done
"If you don't like how things are, change it! You're not a tree."- Jim Rohn.
"If you change the way you look at things, the things you look at change."- Wayne Dyer.
"Leadership is a potent combination of strategy and character. But if you must be without one, be without the strategy." – Norman Schwarzkopf
"Our greatest glory is not in never failing, but in getting up every time we do. " – Confucius
"We are all here for some special reason. Stop being a prisoner of your past. Become the architect of your future."- Robin S. Sharma.
Performance Evaluation Quotes
"Take risks. Whoever risk shall know how far they can reach."- Lailah Gifty Akita.
"Aim high! The future you see, is the person you will be."- Jim Cathcart.
"The critical ingredient is getting off your butt and doing something It's as simple as that. A lot of people have ideas, but there are few who decide to do something about them now. Not tomorrow. Not next week. But today. The true entrepreneur is a doer, not a dreamer." – Nolan Bushnell
"Where focus goes, energy flows." – Tony Robbins
"High achievement always takes place in the framework of high expectation."- Jack Kinder.
"If you aim higher than you expect, you could reach higher than you dreamed."- Richard Branson.
Performance Review Quotes
"Aim higher. Stay focused."- Brandom Adams
"If we practice being spectacular long enough, spectacular will become our way of being." – Robin Sharma
"The entrepreneur always searches for change, responds to it, and exploits it as an opportunity." – Peter Drucker
"When people are financially invested, they want a return When people are emotionally invested, they want to contribute." – Simon Sinek
Performance Appraisal Quotes for Employees
"The aim of the wise is not to secure pleasure, but to avoid pain."- Aristotle
"Not failure, but low aim, is a crime."- James Russell Lowell.
"Aim high. You may still miss the target, but at least you won't shoot your foot off."- Lois McMaster Bujold
"I learned that courage was not the absence of fear, but the triumph over it The brave man is not he who does not feel afraid, but he who conquers that fear."  – Nelson Mandela
"It is not the strongest of the species that survive, nor the most intelligent, but the one most responsive to change" – Charles Darwin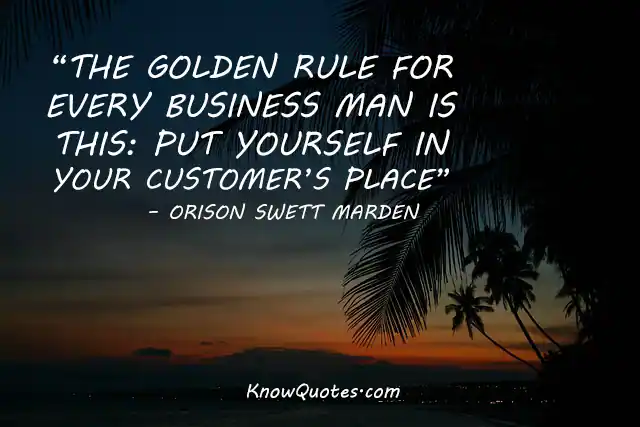 Performance Appreciation Quotes
"Aim for the moon. If you miss, you may hit a star."- Mohsin Jameel.
"The greatest danger for most of us is not that our aim is too high and we miss it, but that it is too low and we reach it."- Michelangelo.
"Start by doing what's necessary, then what's possible, and suddenly you are doing the impossible."- Francis of Assisi.
"The important thing is to dare to dream big, then take action to make it come true."- Joe Girard.
Top Performer Appreciation Quotes
"Absorb what is useful, discard what is not, add what is uniquely your own" – Bruce Lee
"The best way to predict the future is to create it." – Peter Drucker
"Being relaxed, at peace with yourself, confident, emotionally neutral, loose, and free-floating – these are the keys to successful performance in almost everything."- Dr. Wayne W. Dyer.
What Is a Great Performance Quote?
A great performance quote is one that inspires and motivates people to strive for excellence and reach their highest potential. Performance quotes can come from any source, including famous authors, inspirational speakers, and even everyday individuals. These quotes can be a source of inspiration to help people stay focused and motivated in their pursuit of excellence. Examples of great performance quotes include: "Success is not final, failure is not fatal: it is the courage to continue that counts" (Winston Churchill), "You can't get much done in life if you only work on the days when you feel good" (Jerry West), and "The only way to do great work is to love what you do" (Steve Jobs).
How Do You Motivate Employees for Better Performance Quotes?
Motivating employees for better performance is an important part of any successful business. Quotes can be a great way to inspire employees to work harder and be more productive. Here are some motivational quotes that can help employees stay focused and motivated to perform at their best.
How Do You Motivate Your Team Quotes?
Motivating your team can be a challenging task. However, it is also essential to ensure that your team is engaged and productive. Quotes can be a great way to motivate your team and keep them motivated. Here are some quotes to consider when looking to motivate your team.
Performance Quotes for Employees can be a great tool for motivating, inspiring, and rewarding employees. Whether used as a reward for a job well done, or as a reminder to stay focused on goals, performance quotes can be an effective way to boost morale and improve productivity. By encouraging positive thinking and cultivating a culture of appreciation, organizations can create an environment where employees are more likely to strive for excellence. In conclusion, performance quotes are a great way to recognize, reward, and motivate employees.