Quotes That Make You Think
This blog post features a collection of Quotes That Make You Think. Some of the quotes are deep and thought-provoking, while others are more light-hearted and fun. But all of them will make you stop and think for a moment. So take a break from your busy day, and enjoy a few moments of reflection with these quotes.
Looking for some Quotes That Make You Think? We've got you covered! Here are some of the best quotes that will make you think about life, love, and everything in between.
Quotes That Make You Think
"The pleasure which we most rarely experience gives us greatest delight."Epictetus
"When you walk in distinction, you don't compete with anyone but competition wants to compete with you."
― Onyi Anyado
"Do not spoil what you have by desiring what you have not; remember that what you now have was once among the things you only hoped for."Epicurus
"Men spend their lives in anticipations, in determining to be vastly happy at some period when they have time. But the present time has one advantage over every other – it is our own. Past opportunities are gone, future have not come. We may lay in a stock of pleasures, as we would lay in a stock of wine; but if we defer the tasting of them too long, we shall find that both are soured by age."Charles Caleb Colton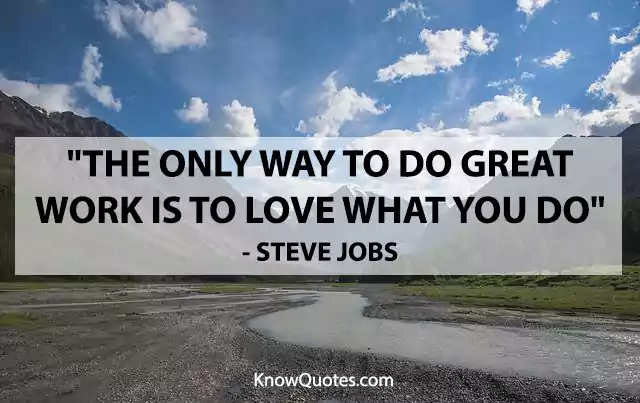 Quotes That Make You Think Deeply
"There IS a better future for you! Get rid of that negative and defeated attitude. Stop tearing yourself down and learn to build yourself up. Speak positively about yourself. If you're not satisfied with who you are and where you're at in your life, have the courage to make a change and be a person that you can be proud of. Change can be scary, but change for the better is very rewarding in the end. You can do it! Do it for YOU."
― Stephanie Lahart
"Every man has his secret sorrows which the world knows not; and often times we call a man cold when he is only sad."Henry Wadsworth Longfellow
Quotes That Make You Think About Life
"A thousand words will not leave so deep an impression as one deed."Henrik Ibsen
"What people think of you is only what they think of themselves. They look at you and see the maladies, the faults they've been carrying within themselves for the longest time. And they identified each flaw they found exactly because of this familiarity and acquaintance with their very own symptoms. How else did they recognize them in you?"
― Shakieb Orgunwall
"Perhaps they are not stars, but rather openings in heaven where the love of our lost ones pours through and shines down upon us to let us know they are happy."Eskimo Proverb
"Just because it didn't last forever, doesn't mean it wasn't worth your while."Unknown
"The only place where your dream becomes impossible is in your own thinking." – Robert H. Schuller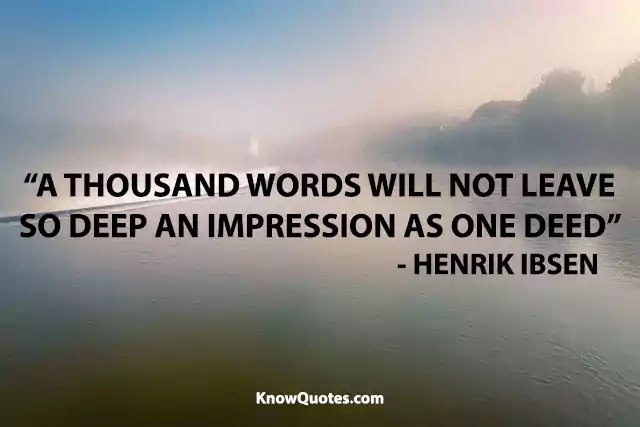 Quotes That Make You Think Funny
"Spread love. Hug the people you care about and make sure they know that you care and appreciate them. Make it known to your friends and family that you love them."
― Germany Kent
"Don't underestimate the value of Doing Nothing, of just going along, listening to all the things you can't hear, and not bothering."Winnie the Pooh
"When I look back on all these worries, I remember the story of the old man who said on his deathbed that he had had a lot of trouble in his life, most of which had never happened."Winston Churchill
Quotes That Make You Think About Love
"The world as we have created it is a process of our thinking. It cannot be changed without changing our thinking." – Albert Einstein
"Think before you speak. Read before you think." – Fran Lebowitz
"Don't rely on someone else for your happiness and self-worth. Only you can be responsible for that. If you can't love and respect yourself – no one else will be able to make that happen. Accept who you are – completely; the good and the bad – and make changes as YOU see fit – not because you think someone else wants you to be different."Stacey Charter
Quotes That Make You Think Hard
"It's been my experience that you can nearly always enjoy things if you make up your mind firmly that you will."L.M. Montgomery
"Whether you think you can, or you think you can't—you're right." – Henry Ford
"There are more things to alarm us than to harm us, and we suffer more often in apprehension than reality." – Seneca
Quotes That Make You Think Positive
"Life teaches you a new lesson every day if you are attentive enough in the class of life." – Invajy
"Every saint has a past, and every sinner has a future." – Oscar Wilde
"The trouble with having an open mind, of course, is that people will insist on coming along and trying to put things in it." – Terry Pratchett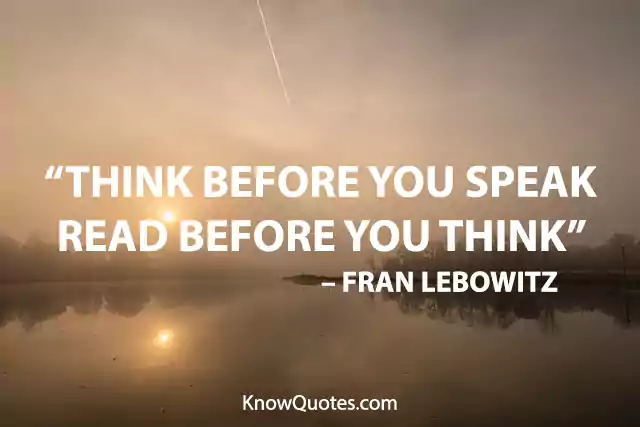 What Are Some Deepest Quotes?
The following are some of the deepest and most thought-provoking quotes that I have come across. They make you think about life, existence, and the world around us in a different light.
"The world is a book and those who do not travel read only one page." – Saint Augustine
"All life is an experiment. The more experiments you make, the better." – Ralph Waldo Emerson
"There is no greater agony than bearing an untold story inside you." – Maya Angelou
"Not everything that is faced can be changed, but nothing can be changed until it is faced." – James Baldwin
"The only way to do great work is to love what you do." – Steve Jobs
What Are Some Deep Meaning Quotes?
Deep meaningful quotes are quotes that have a deep meaning behind them. They are usually quotes that make you think about life and its deeper meaning. Some deep meaningful quotes are:
"The only way to do great work is to love what you do." – Steve Jobs
"The purpose of our lives is to be happy." – Dalai Lama
"Life is what we make it and how we make it – whether we realize it or not." – Napoleon Hill
"Don't be afraid to give up the good to go for the best." -John D. Rockefeller
What Is Most Powerful Quote?
There are many powerful quotes that have been said throughout history. It is hard to determine which one is the most powerful. However, one quote that stands out is by Mahatma Gandhi. He said, "Be the change you wish to see in the world." This quote is powerful because it is a call to action. It is not enough to simply hope for change, we must be the change we wish to see. This quote has inspired many people to make a difference in their communities and in the world.
What Are Some Mind Blowing Quotes?
There are many amazing and mind blowing quotes out there. It is hard to choose just a few, but here are some of our favorites:
"The best way to find out what we truly need is to get rid of what we don't" -Unknown
"You are never too old to set new goals or to dream a new dream" -C.S. Lewis
"Don't let yesterday take up too much of today" -Will Rogers
"Don't be afraid to give up the good to go for the best" -John D. Rockefeller
"If you want something you've never had, you must be willing to do something you've never done" -Anonymous
This blog post was about Quotes That Make You Think. The author presented several quotes and then explained why they made her think. I found the quotes to be thought-provoking as well. I especially liked the quote by Mahatma Gandhi: "Be the change you wish to see in the world." This quote makes me think about how I can make a difference in the world.