Thankful Thursday Inspirational Quotes
Thankful Thursday is a time to reflect on all the things we're grateful for. These quotes will help inspire you to think about all the good in your life.
In the midst of our busy lives, it's easy to forget to take a moment to appreciate the good things. That's why we've created Thankful Thursday, a day to reflect on the things we're grateful for. To help you get started, we've compiled a list of our favorite Thankful Thursday inspirational quotes. We hope you find them as inspiring as we do!
Thankful Thursday Inspirational Quotes
Looking for some inspiration this Thursday? Check out our collection of Thankful Thursday Inspirational Quotes!
"Thursday is a day to admit your mistakes and try to improve."– Byron Pulsifer.
"Sweet Thursday is calling me back up to Monterey."-Matt Costa, 'Sweet Thursday', 2005.
"Use Thursday to take the time to eliminate time wasters."-Byron Pulsifer.
"But a lot of runners will overtrain on Thursday if left on their own. Thursday is the most dangerous day of the week."-Marty Stern.
"Thursday, I forecast as mostly sunny. It's a much-needed break."-John Farley.
"It was on a sweet Thursday, Monday, Tuesday, Wednesday all had passed came the day I'd waited for at last."-Johnny Mathis, 'Sweet Thursday', 1963.
Inspirational Quote About Thanksgiving
"Thursday is full of timeless thoughts, and marshmallow dreams."― Anthony T. Hincks.
"You can quit anything on a Thursday."-Bob Goff.
"So sometimes I'll eat whatever I want on Thursday, like a big breakfast of pancakes and bacon and eggs and stuff."-Mark Wahlberg.
"Wednesday can only dream of becoming a Thursday."― Anthony T. Hincks.
"It's Thursday and it really feels like a Thursday. Sometimes things just work out."– Demetri Martin.
"On Thursday they fished at the lake, returning with damp clothes and sun-glazed complexions, laughing together at a joke they didn't share with anyone else."― Lisa Kleypas, 'Scandal in Spring', 2006.
"I do, therefore, invite my fellow citizens…to set apart and observe the last Thursday of November next, as a day of Thanksgiving and praise to our beneficent Father who dwelleth in the Heavens."-Abraham Lincoln.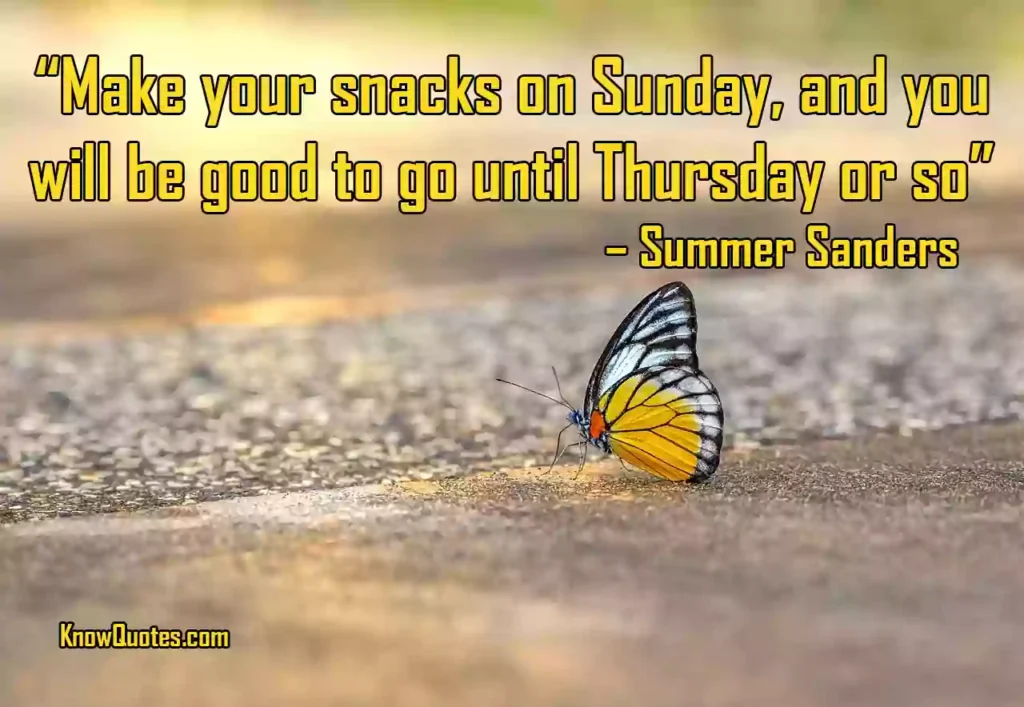 Motivational Thankful Thursday Quotes
"Happy Thursday! Greet your problems and decisions with peace and calm."  -Tracey Edmonds.
"Effort is what is required on Thursday to finish all that needs to be done."– Kate Summers.
"Thursday is one of the days of the week that I strive to maintain a positive outlook."-Byron Pulsifer.
"It's Thursday afternoon, and we have sports."― Melina Marchetta, 'Saving Francesca', 2003.
"Thursday is the future that I've been waiting to experience."― Anthony T. Hincks.
"It's Thursday, I'm breathing. I'm Alive and I'm Blessed. God is Good."– Unknown.*
"Imagine if every Thursday your shoes exploded if you tied them the usual way."― Jef Raskin.
Thankful Thursday Motivational Quotes
"It's Thursday. The excitement and anticipation build for the upcoming weekend."-Byron Pulsifer.
"Thursday comes and the week's gone."– George Herbert.
"Thursday is party day for the week that surrounds it."― Anthony T. Hincks.
"Chili, spice of red Thursday, which is the day of reckoning."― Chitra Banerjee Divakaruni.
"Thursday is end day in weekend. Today you are so tired, will think about how your week was, and how will go on Thursday."– Wayne Dyer.
Thankful Thursday Positive Quotes
"So I won't wear makeup on Thursday
'Cause who I am is enough."-Jess Glynne, 'Thursday', 2018.
"Thursday is one day closer to my expectation that everything I have done through the week culminates in progress."-Byron Pulsifer.
"Thursday is full of tenderness and kindness.
So have a good day, and share it with those around you."― Anthony T. Hincks.
"Playing on a Thursday and then a Sunday is not a problem."– Michael Laudrup.
"We covered so much ground on Thursday night that it took us half and hour. I'm not trying to look for excuses but that's the reality."-George Boateng.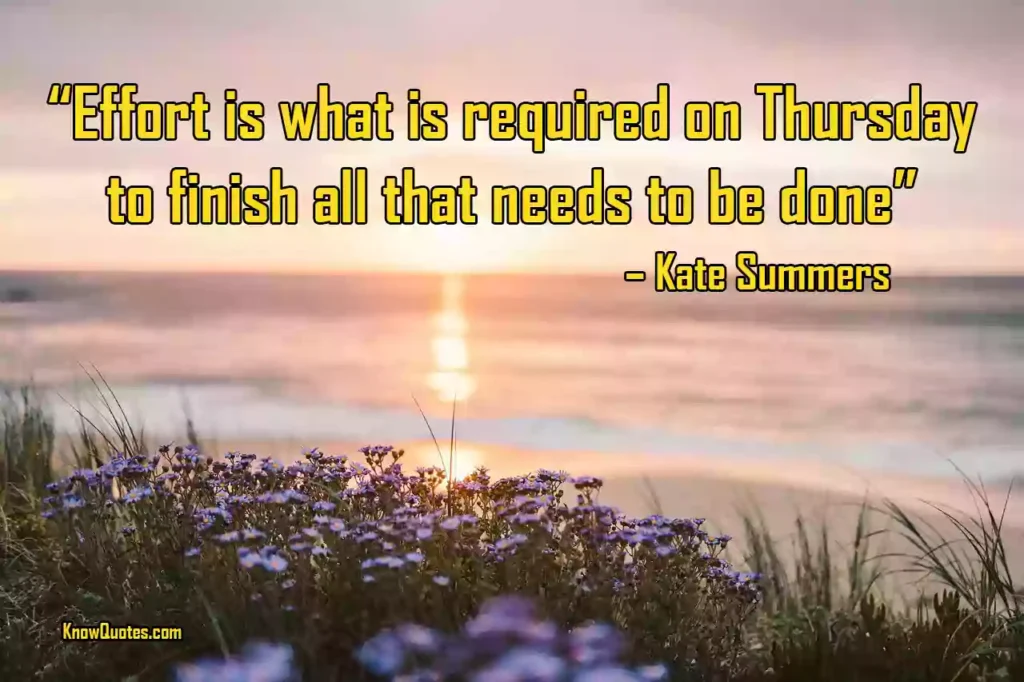 Inspirational Thanksgiving Quotes Messages
"By Thursday morning, we'd gotten over the worst of it."– William Scranton.
"Make your snacks on Sunday, and you will be good to go until Thursday or so."– Summer Sanders.
What can I write for thankful on Thursday?
It's time to focus on the positive and be thankful for what we have. Sometimes it's easy to forget the good in our lives when things are tough. So, this Thursday, let's take a moment to think about the things we're grateful for. It could be something as simple as a sunny day or a hot cup of coffee. Whatever it is, take a minute to appreciate it.
What's a positive quote for today?
A positive quote can provide inspiration and motivation on tough days. When you need a little pick-me-up, check out these quotes about positivity. From Winston Churchill to Lao Tzu, these sayings will remind you that better days are ahead.
Is Thankful Thursday a thing?
As the holidays approach, we are quickly approaching the season of giving thanks. Thanksgiving is a time to reflect on all that we are grateful for in our lives. For many people, this includes their friends, family, and community. However, we often forget to show gratitude for the things that make our lives easier, like our favorite products and services. This year, let's start a new tradition: Thankful Thursday.
What is a saying for Thursday?
A saying for Thursday is "This too shall pass. " This means that whatever situation you are in, good or bad, it will not last forever. Everything is temporary, and eventually, things will change. This saying can be applied to many different aspects of life, including relationships, work, and school. If you are feeling down on a Thursday, remember that this too shall pass.
We all have something to be thankful for. No matter what life throws our way, there is always something to appreciate. On this Thankful Thursday, take a moment to reflect on the good in your life. Be thankful for your blessings, big and small.